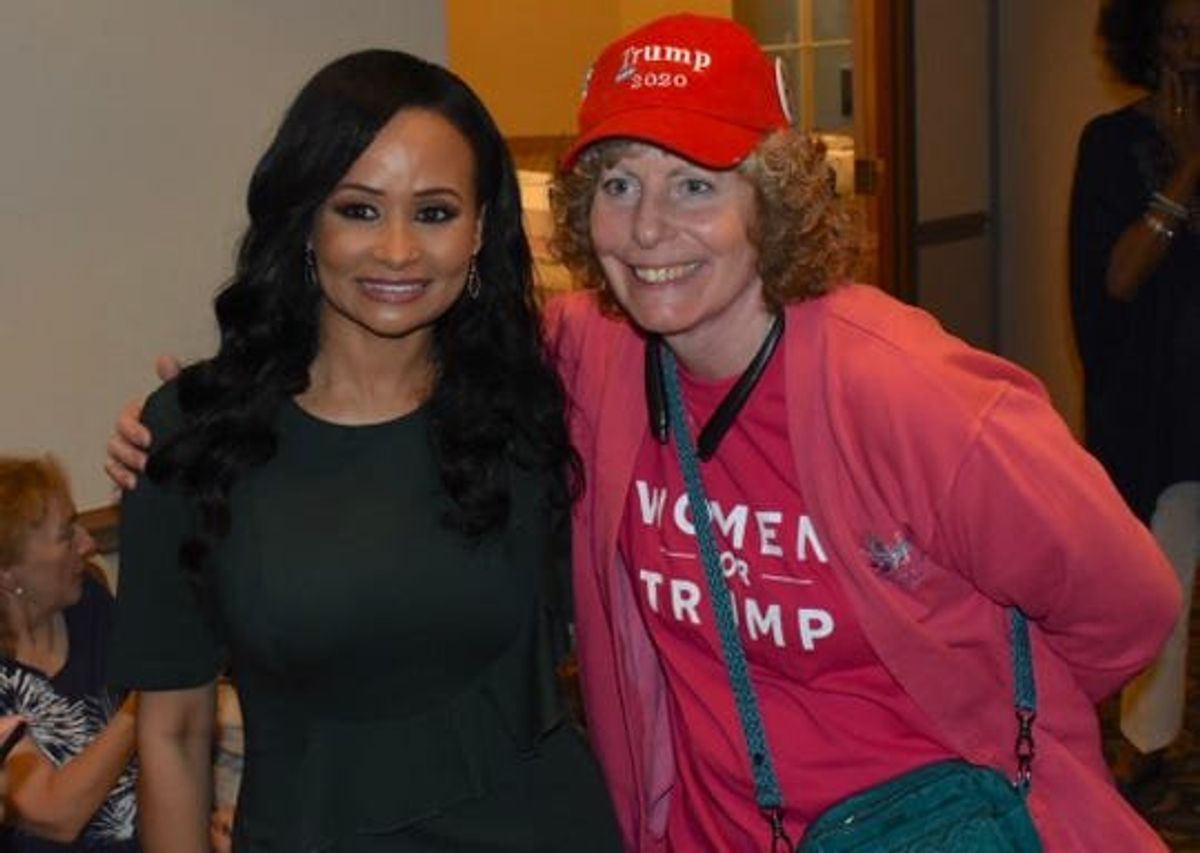 Trump campaign aide rallies female voters for 2020 election
Troy — Trump campaign senior adviser Katrina Pierson rallied the president's female supporters Thursday during an event in Troy as President Donald Trump shore up their vote ahead of a re-election bid in 2020.
About 100 women gathered at the American Polish Cultural Center to cheer on Trump and mobilize supporters. Elsewhere, surrogates spread out across important battleground states to make the president's case on the economy and to train campaign volunteers.
"You are the cavalry here," Pierson told a crowd at the voter registration training event in Troy, a suburb viewed as key contested territory in this swing state. "There is no president in our lifetime that has done more to advance the interests of women than President Donald J. Trump."
The rallies and training are a recognition of the president's persistent deficit with women. Over the course of his presidency and across public opinion polls, women have been consistently less supportive of Trump than men. Suburban women in particular rejected Republicans in the 2018 midterm by margins that set off alarms for the party and the president.
The most recent Associated Press-NORC Center for Public Affairs Research poll found just 30% of women approve of the way the president is doing his job, compared to 42% of men. Notably, there was no gap between Republican men and women — 80% of both groups said they approved of his job performance in the August poll.
Whitney Williams, a Canton Township resident who is running against U.S. Rep. Haley Stevens, a Democrat, for Congress, said she believes Trump will win Michigan again in 2020.