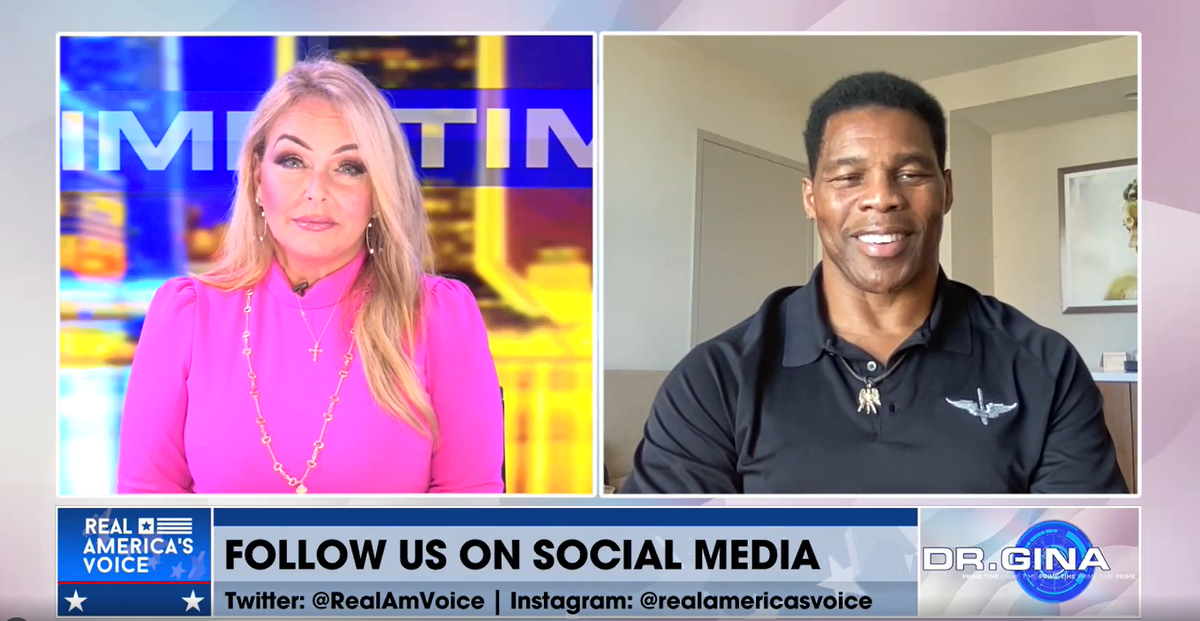 HERSCHEL WALKER SLAMS MEDIA HYPOCRISY, TREATMENT OF BLACK CONSERVATIVES AND REPUBLICANS
December 3, 2021, 9:47 AM
"We should have a right to think how we want to think without them putting us down for doing that"
Washington, D.C./December 2, 2021 – In an exclusive interview on the Real America's Voice network on Wednesday evening with Dr. Gina Loudon, Herschel Walker, Republican candidate for Senate in Georgia, criticized those in the mainstream media who use divisive racial rhetoric and constantly criticize the country that gave them success.
Walker's comments came when asked to reflect on the common mainstream media trope that Republicans wish to disenfranchise black voters. "It's so ironic because they're the ones who continue to put me down when I decided to become a free thinker, they're the ones that don't want me to think on my own when I start to say, 'guys what they're saying is not right,'" said Walker.
"You're telling all the young African Americans kids out there that you can't accomplish something, you're telling them that all policemen are bad people, you're telling them that this country is a terrible place that's so racist and all this when yet they've discovered the American dream," he said.
"I want the American people to know that, you know, that we have our problems here in this country, but you know we can work it out when we come together," Walker continued. "We got to continue to believe that we can come together," he said. "African American, black and brown people together, we're American.
We're not just a race. We are American, we deserve to be in this country. We should fight for this country, and we should have a right to think how we want to think without them putting us down for doing that."