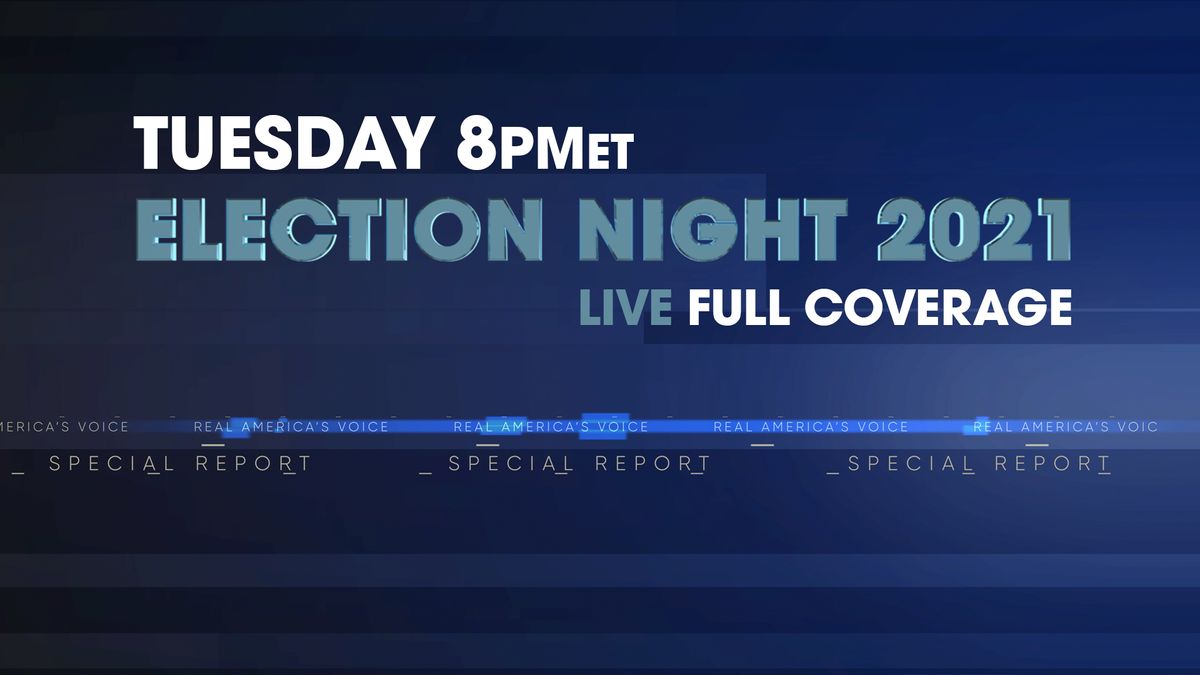 ELECTION RESULTS BROADCAST LIVE, REAL AMERICA'S VOICE ANNOUNCES SPECIAL COVERAGE OF CRUCIAL ELECTION DAY
Fast-growing news network to broadcast nationwide coverage as voters to pass judgement on Biden agenda and progressivism
Centennial, CO/November 1, 2021 — As voters go to the polls, Real America's Voice will be airing special live coverage of the elections on Tuesday, November 2 from 6pm EDT until 10pm EDT. In Virginia, voters will choose their future governor in a tight race widely seen as a referendum on the current performance of the Biden administration.
In New Jersey, Democrat Governor Phil Murphy faces a potential scandal at the 25th after Project Veritas uncovered a post-election plan of his to impose vaccine mandates and give millions of dollars in benefits to illegal aliens.
In addition to the two gubernatorial races in Virginia and New Jersey, Tuesday will also see several major cities — including New York, Atlanta, Boston, Minneapolis, and Seattle — hold important mayoral elections.
"With so many races in play, not-the-least of which is the Gubernatorial race in Virginia, this is quite possibly one of the most consequential off-year elections we've seen in years," said Real America's Voice News Director Tom Jordan. "That's why we have placed our most experienced journalists and analysts in key positions across the country."

Real America's Voice anchors and correspondents will be reporting live from Virginia, West Palm Beach, Denver, New York, and New Jersey as voters across the country head to the polls. In Virginia, Real America's Voice's John Fredericks and Heather Mullins will be reporting live from Republican candidate Glenn Youngkin's campaign headquarters. David Zere will be in New Jersey, where Republican Jack Ciattarelli is challenging incumbent Democrat Phil Murphy.
LIVE team coverage of the elections begins Tuesday, November 2nd at 6:00 pm EDT. Stream online at http://realamericasvoice.com or on DISH Ch. 219, Pluto TV Ch. 240, Samsung Plus TV Ch. 1029, SelectTV Ch. 106, Apple TV, Fire TV, and Roku.
For more info: https://americasvoice.news/elections/
#####