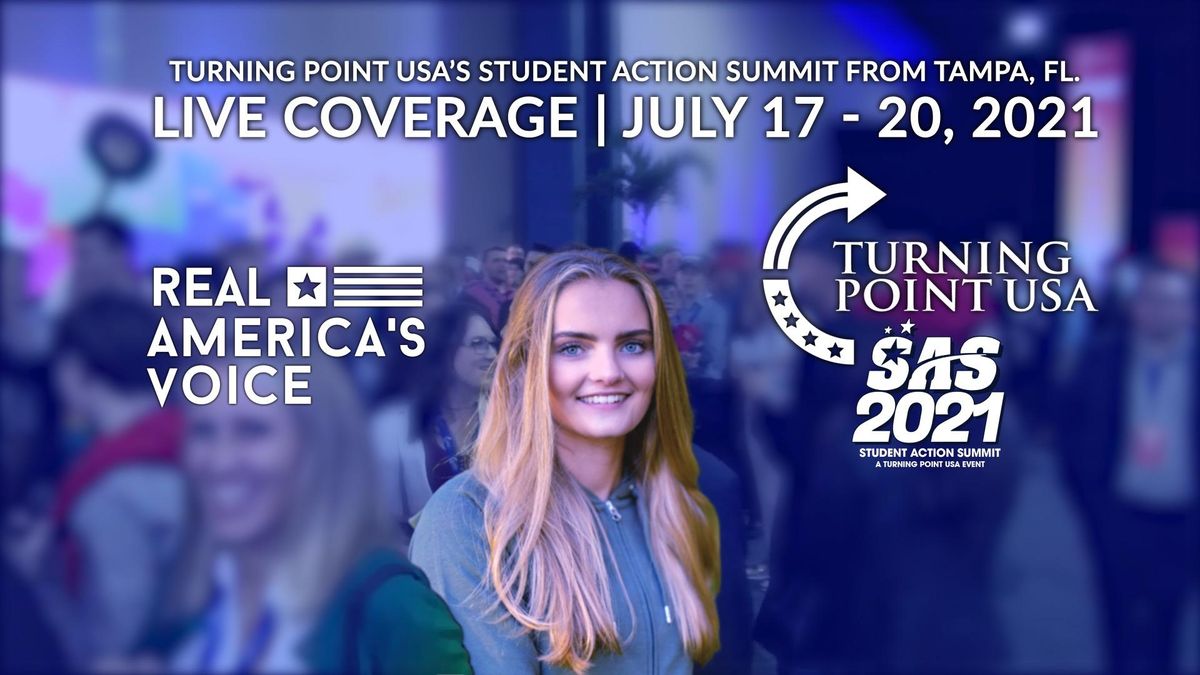 Turning Point USA Student Action Summit LIVE Coverage July 17-20, 2021
Join us for LIVE coverage of Turning Point USA's Student Action Summit 2021 from Tampa, Florida with RAV correspondents, Miranda Khan, Amanda Head, Heather Mullins, and Director of Progamming, Dr. Gina Loudon!
WHERE: Tampa Convention Center, 333 S. Franklin St., Tampa.
Friday, July 16:
Live coverage from 5:30pm-7:00pm ET
Saturday, July 17:
Live coverage from 5:30pm-7:00pm ET.
Sunday, July 18:
Live coverage from 9:00am-5:00pm ET
Monday, July 19:
Live coverage from 9:00am-5:30pm ET
Tuesday, July 20:
Live coverage will be back and forth throughout our regularly scheduled shows from 9:00am-5:30pm ET.
YOU CAN WATCH LIVE ON DISH CH 219 · PLUTO TV CH 240 · ROKU · SAMSUNG TV PLUS 1029 · SELECT TV CH 106 · APPLE TV · FIRE TV
You can also watch live on our Rumble and Twitter pages.
TPUSA STATEMENT: Turning Point USA's 7th annual Student Action Summit will be held July 17th to 20th, 2021 in Tampa, FL. Thousands of student activists between the ages of 15 and 26 will be invited to attend. Students who attend this summit will hear from guest speakers, receive first-class activism and leadership training, and participate in a series of networking events with political leaders and top-tier activist organizations. Following a TPUSA conference, these activists return to their campuses more energized than ever and with the proper tools and training on how to defend conservatism on their campus.
Learn more about this event →
TPUSA Contributor, Stephen Davis talks with RAV show host, Steve Grueber about the upcoming #StudentActionSummit and more!

JOIN US ON RUMBLE LIVE NOW!