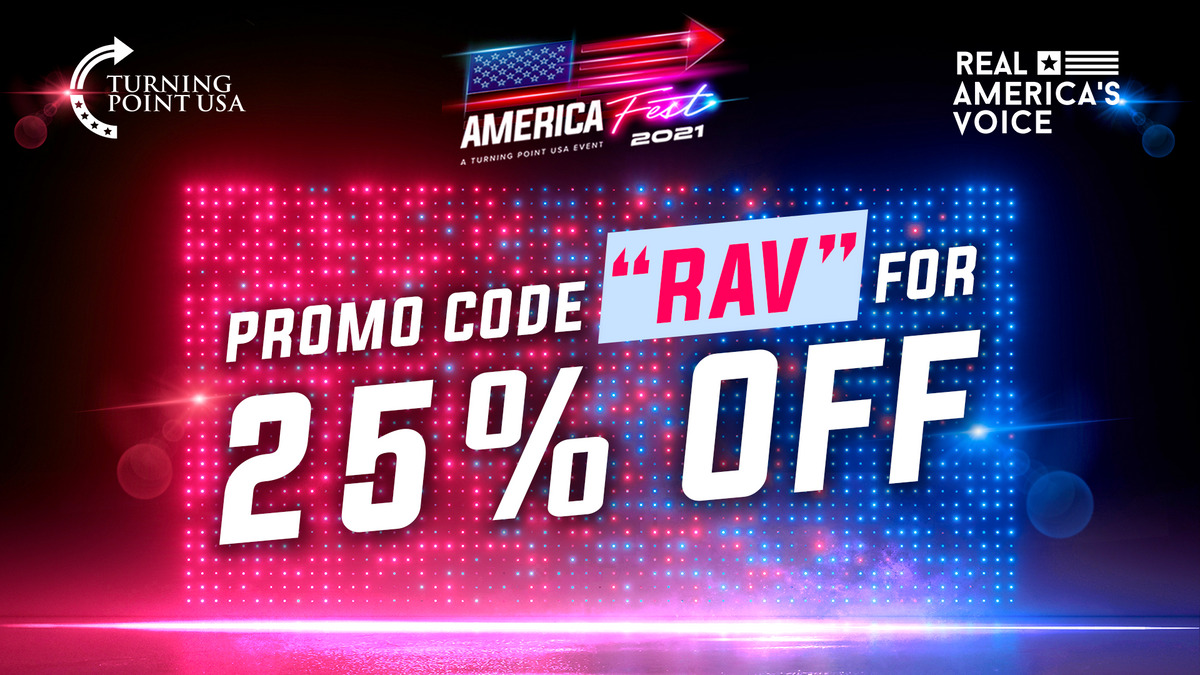 REAL AMERICA'S VOICE AND TURNING POINT USA TO HOST SPECIAL LIVE EVENT WEDNESDAY
November 16, 2021, 10:08 PM
Top issues of discussion will include Rittenhouse trial, vaccine mandates, CRT, the border crisis, and more to be addressed during "TPUSA Live X Real America's Voice"
Centennial, CO/November 16, 2021 — The Real America's Voice Network is broadcasting a special live event, co-produced and co-hosted by Turning Point USA on Wednesday, November 17 from 6pm – 8pm EST.
The exclusive two-hour special will see top Real America's Voice and Turning Point USA talent discussing a wide variety of issues, including the meaning of "America First," the Kyle Rittenhouse trial, vaccine mandates and Big Pharma, critical race theory in schools, the border crisis, and much more.
"This event produced by Real America's Voice and Turning Point USA comes at a time when people are thirsty for the real truth on an array of topics," says RAV News Director, Tom Jordan. "That's why we've assembled some of the deepest thinkers to help assess the impacts of these social issues on everyday Americans."

The event will be broadcast live from the Turning Point USA headquarters in Phoenix, Arizona, and will feature Real America's Voice talent Heather Mullins, Ben Bergquam, Amanda Head, and Drew Hernandez. They will be joined by Turning Point USA's Charlie Kirk, Jon Root, Jack Posobiec, Alex Clark, Kendall Jones, and Morgan Zegers.


LIVE coverage of the special TPUSA x Real America's Voice event begins Wednesday, November 17 at 6:00 pm EST. Stream online at http://realamericasvoice.com or on DISH Ch. 219, Pluto TV Ch. 240, Samsung Plus TV Ch. 1029, SelectTV Ch. 106, Apple TV, Fire TV, and Roku.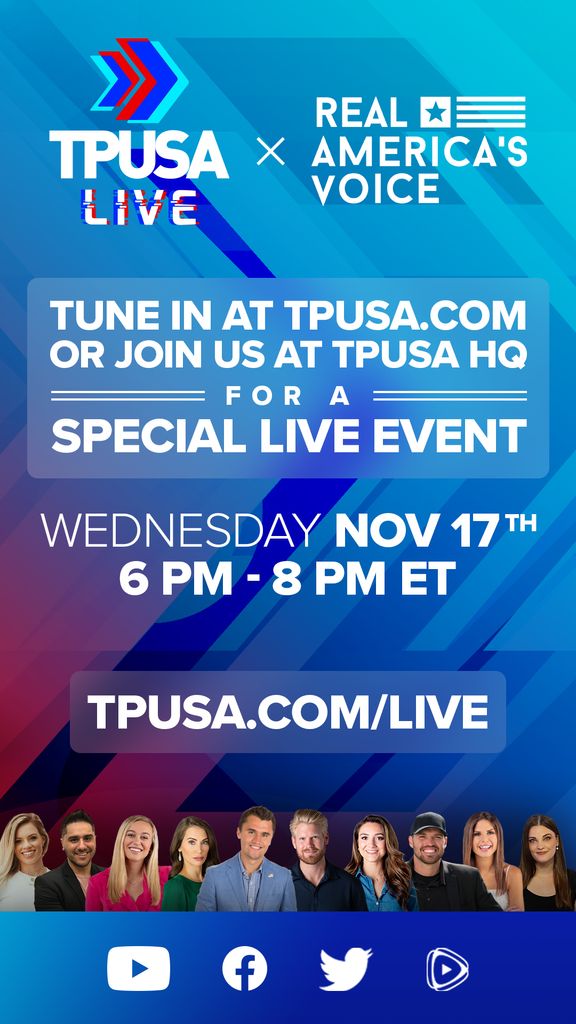 REGISTER FOR TPUSA'S AMERICAFEST 2021
USE PROMO CODE "RAV" FOR 25% OFF
ABOUT REAL AMERICA'S VOICE
Real America's Voice delivers exciting live-event coverage seven days a week across a growing list of powerful content distribution channels. You can watch all Real America's Voice programming at http://realamericasvoice.com/ or by downloading the app on Apple or Android. Real America's Voice is also available on DISH Network, Apple TV, Amazon Fire TV, Pluto TV, Samsung TV Plus, SelectTV, and Roku.