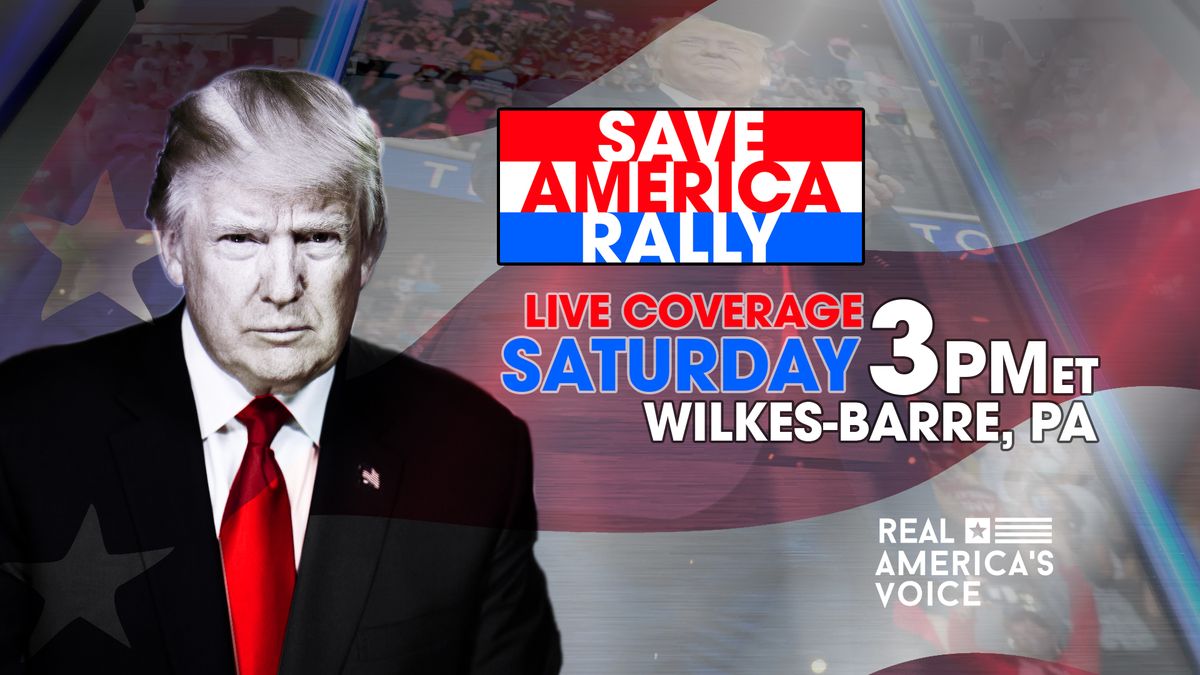 TRUMP EXPECTED TO BLAST JUSTICE DEPARTMENT, FBI IN FIRST RALLY SINCE MAR-A-LAGO RAID, AIRING LIVE ON REAL AMERICA'S VOICE
FOR IMMEDIATE RELEASE
Contact: Ed Kozak
media@proactivecommunications.com
M 917-887-9853
Fastest-growing news network providing wall-to-wall coverage of 45th President's 'Save America' rally in Wilkes-Barre, Pennsylvania
Centennial, CO/September 1, 2022 —When Donald Trump takes the stage in Wilkes-Barre, Pennsylvania Saturday in support of the campaigns of Dr. Mehmet Oz and Doug Mastriano, he is widely expected to slam the Department of Justice and FBI. Real America's Voice will be airing the rally — Trump's first since the FBI raided his Mar-a-Lago estate — live across all of its digital media platforms with live coverage of the event beginning at 3 pm eastern.
"Trump's rally in Pennsylvania Saturday night may be one of the most significant in recent memory," said Real America's Voice CEO Howard Diamond. "Pennsylvania is a crucial battleground state, and victory for the Trump-backed Republican candidates for Senate and Governor would be historic. Moreover, tonight's rally is Trump's first since the FBI raided his home, and we know our viewers are excited to see and hear what he has to say about it."
Full wall-to-wall LIVE coverage of Trump's Saturday, September 3 rally in Wilkes-Barre, Pennsylvania will air beginning at 3 pm eastern. Ed Henry and Karyn Turk will anchor the coverage live on-site, with assistance from reporters Ben Bergquam and David Zere on the ground at the rally.

LIVE team coverage of the Wilkes-Barre, Pennsylvania "Save America Rally" begins Saturday, September 3 at 3:00 pm EDT. Stream online at http://realamericasvoice.com or on DISH Ch. 219, Pluto TV Ch. 240, Samsung TV Plus Ch. 1029, The Roku Channel Ch. 175, SelectTV Ch. 106, as well as Apple TV, Fire TV, and Roku streaming devices.
# # # # #