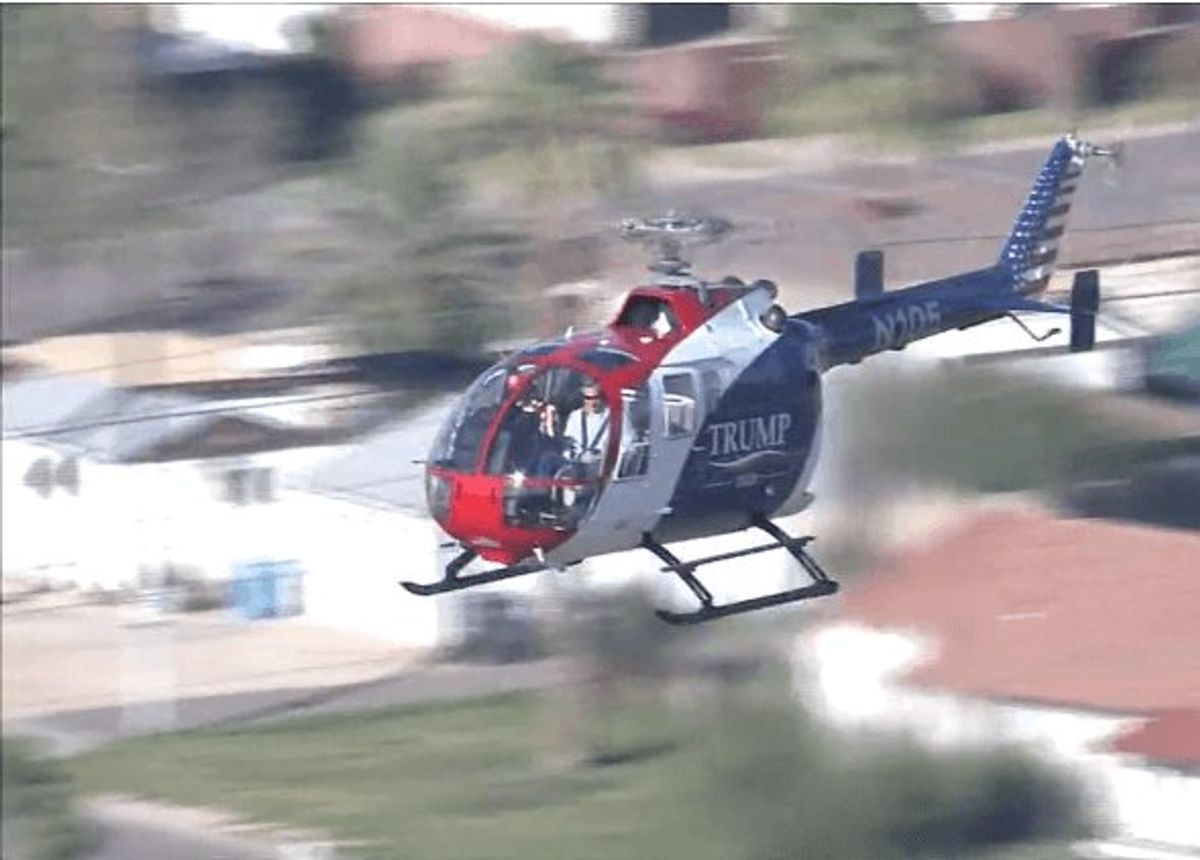 'Trump 2020' helicopter hovers over Bernie Sanders rally in Phoenix
A helicopter wrapped with a "Trump 2020" message was spotted over Bernie Sanders' rally in Phoenix.
PHOENIX — Were they trolling? Advertising? A helicopter over a political rally was sending a message Thursday afternoon.
Bernie Sanders was holding a rally in Phoenix to bolster his support ahead of Arizona's March 17 Presidential Preference Election.
The gates opened at 4:30 p.m., but before people filtered into the Arizona Veterans Memorial Coliseum, a helicopter overhead drew a reaction from some people in the crowd.