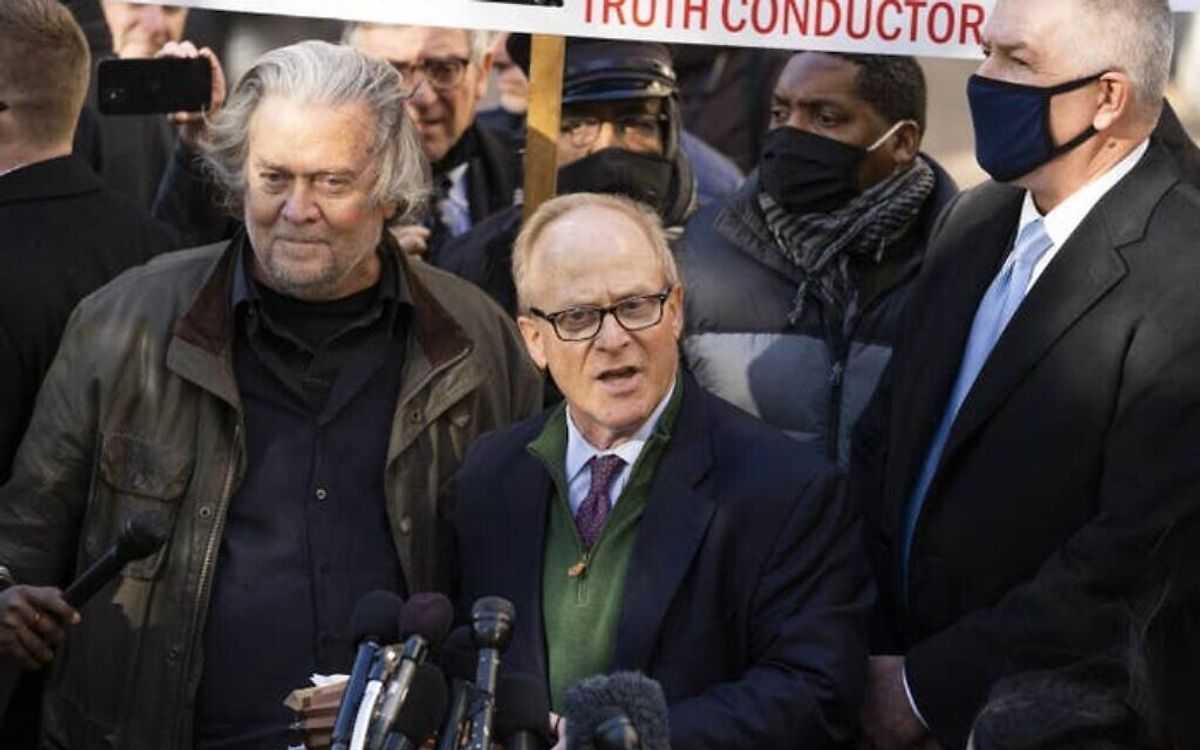 THE STEVE BANNON SENTENCING
Former White House Advisor Steve Bannon Sentenced to 4-Months in Federal Prison
From CNBC:
Former top Trump White House advisor Steve Bannon was sentenced Friday to four months in jail for defying a subpoena from the congressional probe of the Jan. 6, 2021, Capitol riot.
The proceeding, which began at 9 a.m. ET in U.S. District Court in Washington, D.C., makes Bannon one of the highest-profile figures to be sentenced to jail on charges related to the insurrection. He is expected to appeal his conviction.
Federal prosecutors wanted the court to sentence Bannon to six months in jail — the top end of the federal sentencing guidelines range — and the maximum fine of $200,000.
A right-wing media figure and onetime close ally of former President Donald Trump, Bannon "consistently acted in bad faith" as he tried to impede the House select committee's investigation, prosecutors argued.
Bannon had asked federal Judge Carl Nichols for a sentence of probation. His lawyers also argued that the court should delay any sentence imposed until an appeals court could hear the case.
But Nichols ruled during the sentencing hearing that the criminal statute requires him to sentence Bannon to at least one month in jail.
The judge also agreed with prosecutors that Bannon has "not expressed remorse and has attacked the select committee at every turn."
Steve Bannon gets 4 months in jail while Lois Lerner, Eric Holder, Peter Strzok, Lisa Page, and all the other bad actors serving the administrative state walk free, right now.

This is a stain on and a disgrace to the history of our nation.

— Rich Baris "The People's Pundit" (@Peoples_Pundit) October 21, 2022
Once again, this Administration has proven its near-total biases regarding the law. Protesters frighten Supreme Court Justices in their homes, and nothing is done. Former Attorney General Eric Holder is guilty of "LYING TO CONGRESS," and nothing is done. The fake dossiers are presented to a federal grand jury, and nothing is done.
Steve Bannon said it best when leaving the courthouse today.
WATCH TODAY'S WAR ROOM BELOW
JOIN US ON RUMBLE LIVE NOW!