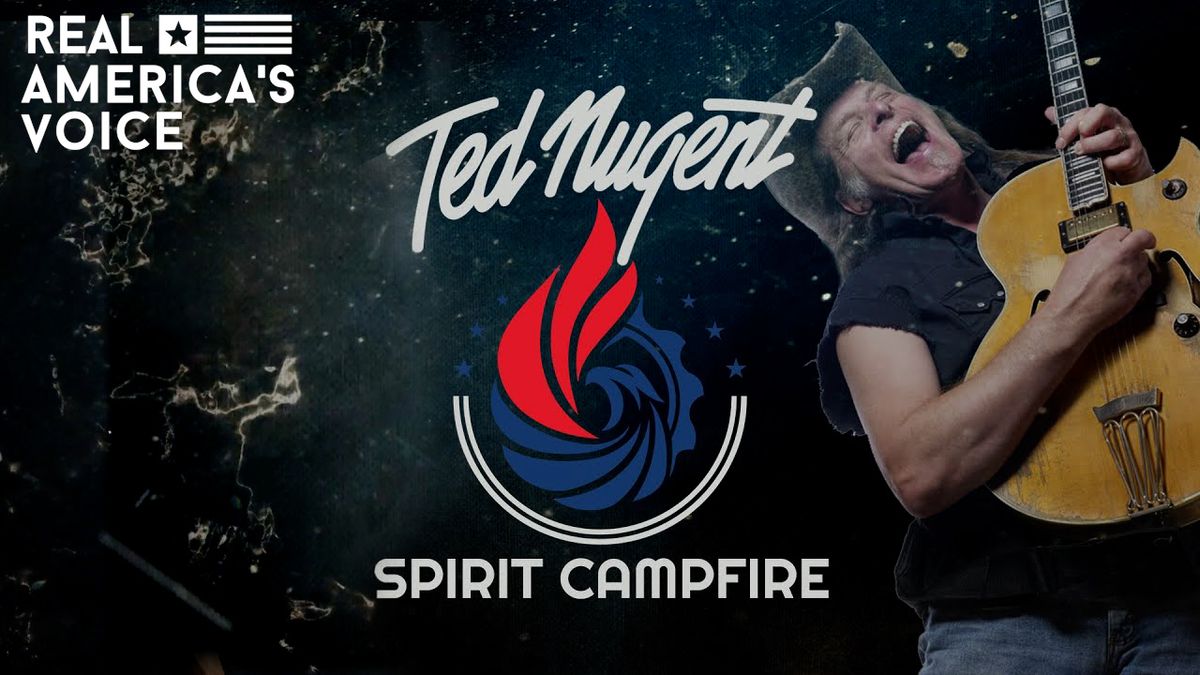 TED NUGENT, RIGHT WING ROCK ICON, JOINS REAL AMERICA'S VOICE
FOR IMMEDIATE RELEASE
Contact: Ed Kozak
media@proactivecommunications.com
M 917-887-9853
"Ted Nugent's Spirit Campfire" to premiere on Real America's Voice on Friday, June 3 at 10 pm Eastern
Centennial, CO/June 3, 2022 —Real America's Voice is pleased to welcome — Ted Nugent, hunter, activist, and rock icon to its network. The outspoken rocker will debut his new show, Ted Nugent's Spirit Campfire, on Friday, June 3 at 10 pm EDT.
The program will feature Nugent and his legendary no-holds-barred attitude in tackling the most important political and cultural issues of the day and include interviews with the nation's leading newsmakers and influencers.
"Open, honest, uninhibited, uncensored communication is the key to knowledge and quality of life, liberty, and pursuit of happiness," said Nugent. "I celebrate that full-time on my Real America's Voice Spirit Campfire every Friday night at 10:00 pm ET. Join me for full-on truth, logic, and commonsense!"
"We're very excited to welcome Ted Nugent to the Real America's Voice family," said Real America's Voice CEO Howard Diamond. "We're constantly striving to provide our viewers with the best talent and the best programming, and Ted Nugent's Spirit Campfire is a fantastic example of that commitment."


TED NUGENT'S SPIRIT CAMPFIRE premieres on Real America's Voice Friday, June 3 at 10:00 pm EDT. Stream online at http://realamericasvoice.com or on DISH Ch. 219, Pluto TV Ch. 240, Samsung TV Plus Ch. 1029, The Roku Channel Ch. 175, SelectTV Ch. 106, as well as Apple TV, Fire TV, and Roku streaming devices.

#####