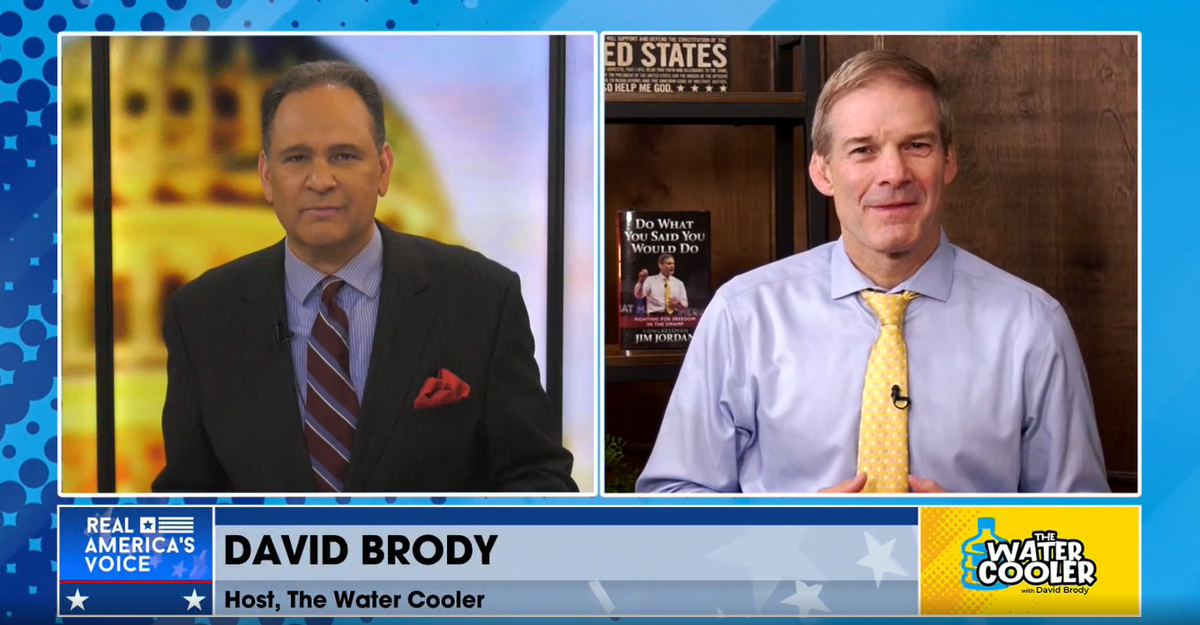 REP. JIM JORDAN: "EVERY SINGLE RIGHT WE ENJOY AS AMERICANS UNDER THIS FIRST AMENDMENT… HAS BEEN ASSAULTED OBER THE LAST YEAR"
November 3, 2021, 4:27 PM
Ohio Congressman slams Biden administration, vaccine mandates
Washington, D.C./November 2, 2021 – In an exclusive interview with David Brody on the Real America's Voice network on Tuesday, Rep. Jim Jordan (R-OH) argued that vaccine mandates are unconstitutional and slammed the Biden administration and Democrats for backing them.
"Every single right we enjoy as Americans under the First Amendment, every single one has been assaulted over the last year," said Jordan. "Your right to practice, your faith your right to assembly, your right to petition government, freedom of the press, freedom of speech, every one's been attacked," Jordan continued.
However, the Ohio congressman suggested that Americans themselves have the power to stand up to Washington politicians seeking to restrict their rights.
"Courage is contagious, freedom is contagious," Jordan said. First "it was Kyrie Irving, then it was the Chicago Police Union, now it's someone else stepping forward, it's moms and dads at schoolboard meetings speaking up," he continued. "So, courage is actually contagious and you're seeing more and more Americans do this."
You can watch all Real America's Voice Programming at https://realamericasvoice.com or by downloading the app on Apple or Android. Real America's Voice is also available on DISH Network, Apple TV, Amazon Fire TV, Pluto TV, Samsung TV Plus, and Roku.
# # # # #