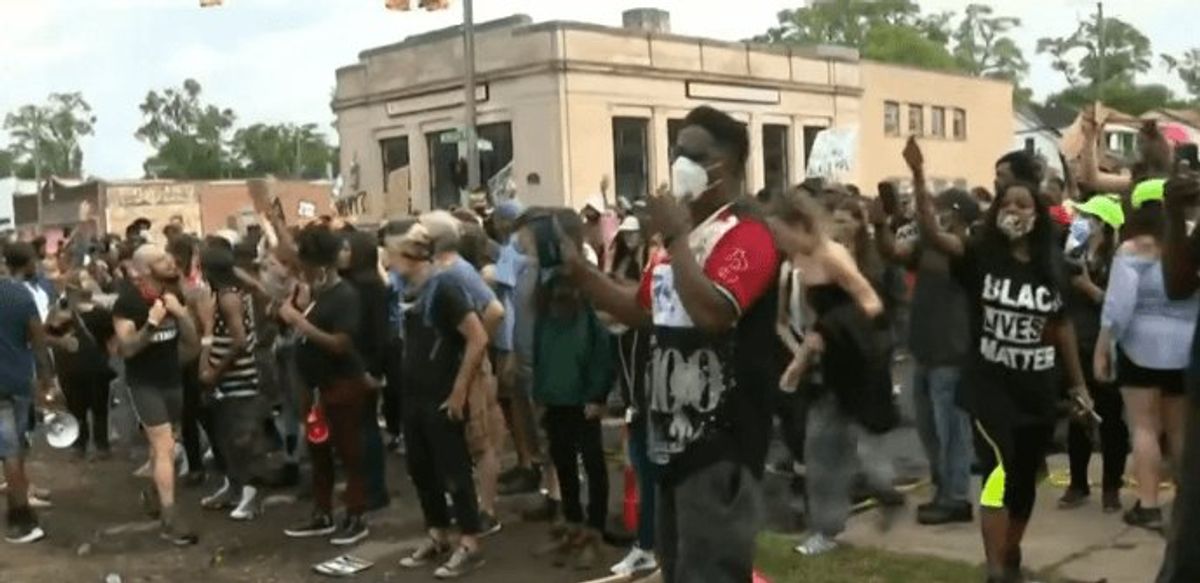 Protest in Detroit over officer involved shooting escalates as crowds grow
Victim identified as 19-year-old Hakim Littleton by family
DETROIT – A protest prompted by an officer involved shooting is growing in Detroit with larger crowds.
Police officers were involved in the deadly shooting. It happened this afternoon at McNichols and San Juan just west of Livernois. Neighbors and police seem to have very different stories.
Protesters chanted about defunding the police and called officers racist.
According to Detroit Police Chief James Craig, officers were looking for a person involved in a Fourth of July shooting that left five people hurt and three others dead.
Officers say when they found their suspect they were approached by another man. Somehow a fight happened and an officer put that man in some kind of hold. That's when officers say the man they restrained opened fire.