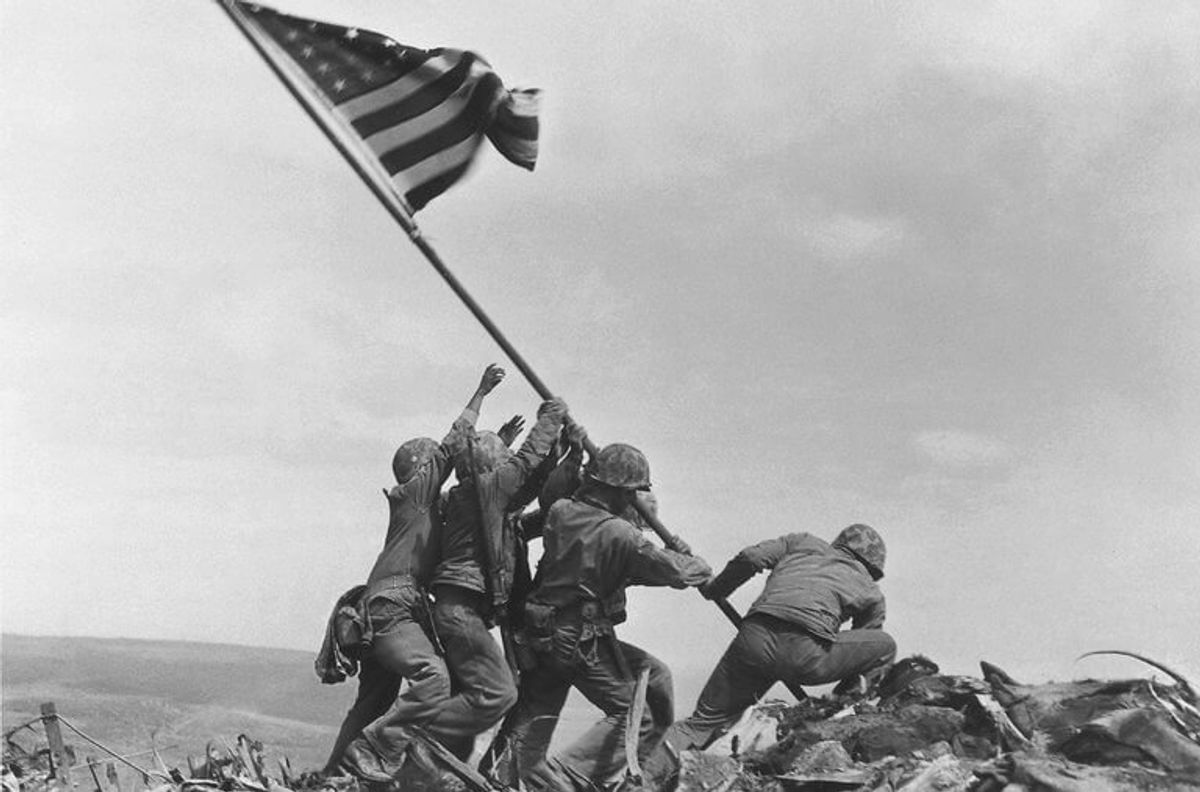 Memorial Day – The Ultimate Price of Freedom
Most of us have seen the opening scenes of the Oscar-winning motion picture "Saving Private Ryan."
The epic movie was directed by none other than Steven Spielberg and featured Tom Hanks as the lead character. If you have not seen the movie, you may watch the opening scenes in this clip. 
Many claim that these opening scenes in Spielberg's movie are the most accurate account of that morning on Omaha Beach as the most graphic depiction ever produced. Thousands of lives were given in the early morning hours of June 6, 1944, in the ultimate sacrifice for freedom. 
Our great nation landed that cold, foggy morning on those beaches for one specific purpose.
That purpose was to free Poland, Italy, France, and many more countries from the clutches of the tyrannical and murderous dictator Adolf Hitler. America had once again stepped up to support our ideals as a nation of freedom and liberty. Unfortunately, the costs of doing so meant the deaths of tens of thousands of our nation's treasure.
Omaha Beach in Normandy, France, would be but one of hundreds of similar landings across the globe for the United States. Iowa Jima in the Pacific would be one of similar sacrifice for our bravest of the brave. This would be another landing invasion where we, as a nation, lost thousands of our soldiers. 
Memorial Day is a day that we as Americans are to pay tribute to these millions of brave Americans who have paid that ultimate price, so we do remain a free nation. What began as a tranquil and somber ceremony back in 1866 at the end of the Civil War at Arlington National Cemetery was later made official in 1868. The last Monday in May was signed in 1970, marking this day as the "official" date in which we celebrate this very somber day of remembrance.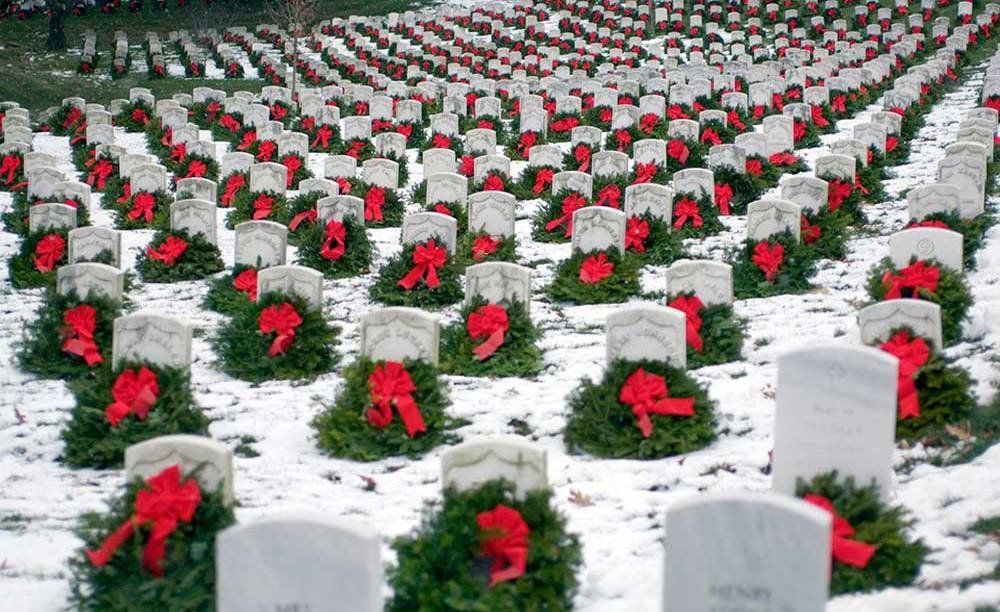 To this very day, every grave (all 440,000) at Arlington and all 142 National Cemeteries across our nation and Puerto Rico will receive a small American flag placed in front of the headstone.
The American National Cemeteries in Europe will also receive the same recognition. Why do we do this? Every Christmas, our fallen receive a small Christmas wreath, and every year the President marks Memorial Day by placing a wreath at the Tomb of the Unknown Soldier at Arlington National. Why?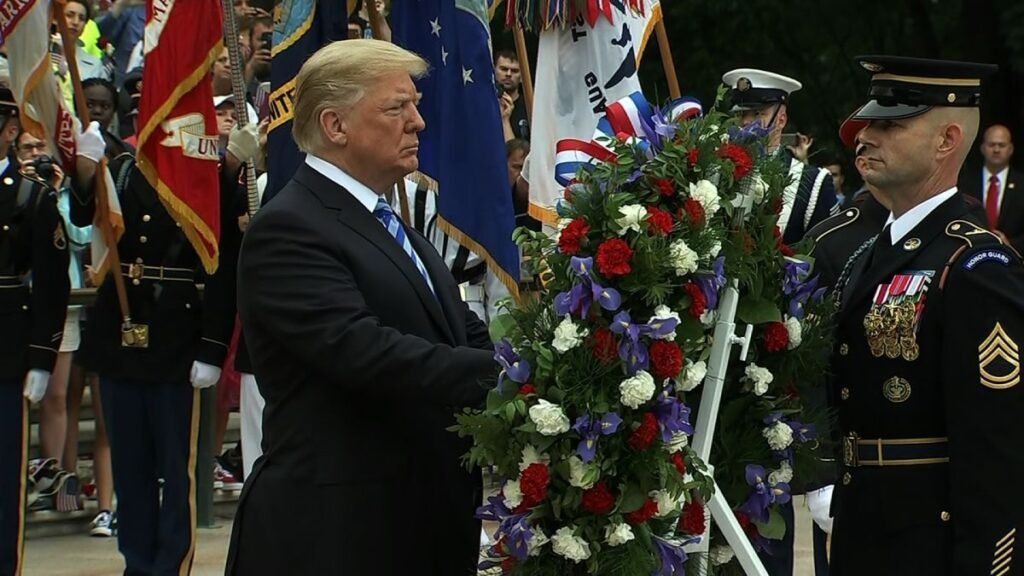 It's because we as Americans respect the sacrifice and effort it takes to remain free, and we honor those who gave us that freedom. 
While we respect the rights of our citizens to protest various causes, there is nothing more degrading than watching some of our citizens burn and desecrate the symbol of our nation as some do. The burning of our nation's flag in which millions have paid such a heavy price for is nothing short of trampling on the graves of these brave souls who were shot down landing on that beach at Normandy on that cold June morning. 
The next time you feel the need to protest, or you see someone about to strike a match to Old Glory, you might want to remind them of a couple of things. 
Imagine jumping from the rear of an airplane into total darkness and not having any idea of where you're about to land? Imagine standing at the gate of that landing craft knowing that the moment that gate drops, you're now facing machine gunfire. Imagine huddled in a small ditch for a week with no water, but what you have on you, searing heat, no food to speak of, no bathroom or shower all the while bullets rain down on you. Next, imagine talking to your buddy huddled beside you, and he doesn't answer when you ask him about a favorite baseball team. When you glance over to see what he's doing, you notice the bullet hole through his helmet, and he is dead. 
These are, but a few of the scenarios these brave men and women went through to deliver what many Americans take for granted. 
In nearly every corner of this nation, there is a National Cemetery. Take time today between the Big Barn mattress sales, and the free hot dogs at the Chevrolet dealership, and go out to pay your respects to these true heroes. Take a small flag or a rose or two and place them with reverence on their tombstones. You will feel better, they will appreciate it, and you'll be teaching your children something valuable.
May God Bless each of you and May the Lord bless our nation and brave soldiers, sailors, and airmen.
By Ken Crow
###