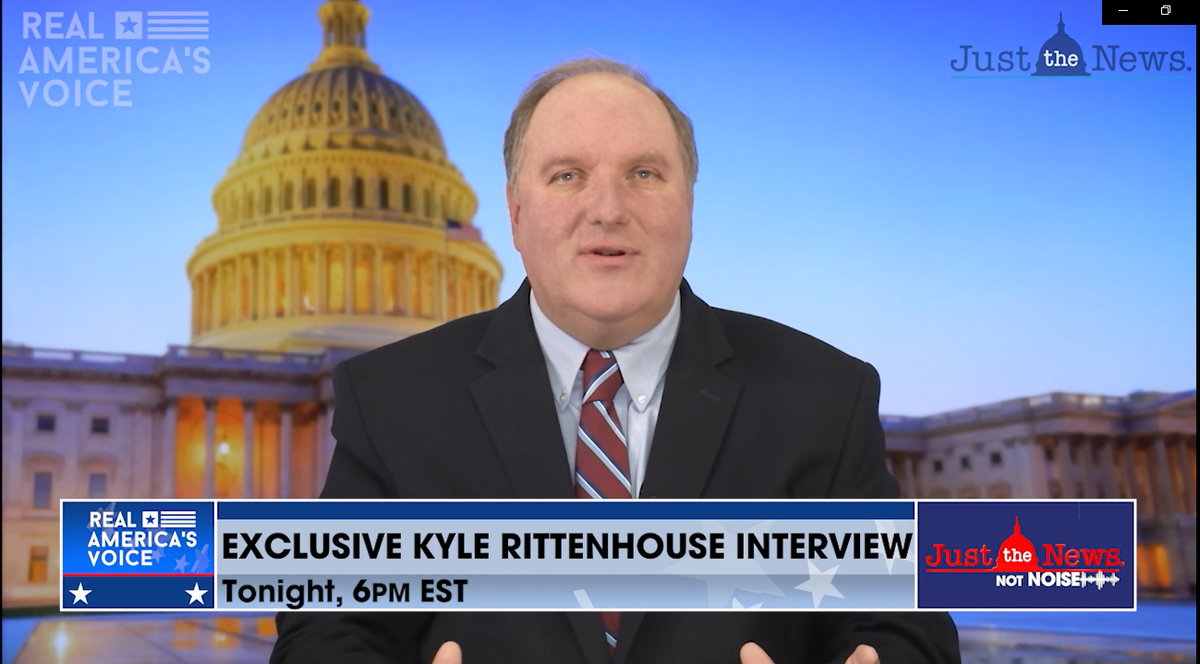 KYLE RITTENHOUSE TO BE INTERVIEWED BY AWARD-WINNING INVESTIGATIVE JOURNALIST JOHN SOLOMON
Contact: Ed Kozak
media@proactivecommunications.com

FOR IMMEDIATE RELEASE
Contact: Ed Kozak
media@proactivecommunications.com
917-887-9853
Rittenhouse will discuss media coverage of his case, his public image, and gun rights in America today.
Centennial, CO/March 22, 2022 — Kyle Rittenhouse, the outspoken 19-year-old acquitted on all charges following the fatal shooting of two men during an August 2020 riot in Kenosha, Wisconsin, will be interviewed by award-winning investigative journalist John Solomon and Amanda Head on their show Just the News Not Noise. The interview will air on the rapidly growing Real America's Voice network on Wednesday, March 23 at 6 pm EST.
The Rittenhouse case quickly entered the national spotlight and became a focal point of the public conversation on gun rights, self-defense, and the Black Lives Matter movement. The interview comes as an increasing number of states have recently passed constitutional carry laws, including Alabama, Indiana, and Ohio this year.
"Few legal cases have garnered as much media attention as Kyle's did, and few cases have also done as much to illustrate how damaging — and wrong — the media can be," said Solomon. "The wild and false media narratives surrounding Kyle's case, and the way in which those narratives were able to influence public opinion and impact Kyle's life, are exactly why we started Just the News Not Noise. For far too long journalists have been selling the public their personal opinions and biases packaged as fact."

WATCH the Kyle Rittenhouse interview on Wednesday, March 23 at 6:00 pm EST. Stream online at http://realamericasvoice.com or on DISH Ch. 219, Pluto TV Ch. 240, Samsung TV Plus Ch. 1029, The Roku Channel Ch. 175, SelectTV Ch. 106, as well as Apple TV, Fire TV, and Roku streaming devices.
#####
ABOUT REAL AMERICA'S VOICE
Real America's Voice delivers exciting live-event coverage seven days a week across a growing list of powerful content distribution channels. You can watch all Real America's Voice programming at http://realamericasvoice.com/ or by downloading the app on Apple or Android. Real America's Voice is also available on DISH Network, Apple TV, Amazon Fire TV, Pluto TV, Samsung TV Plus, SelectTV, and Roku.