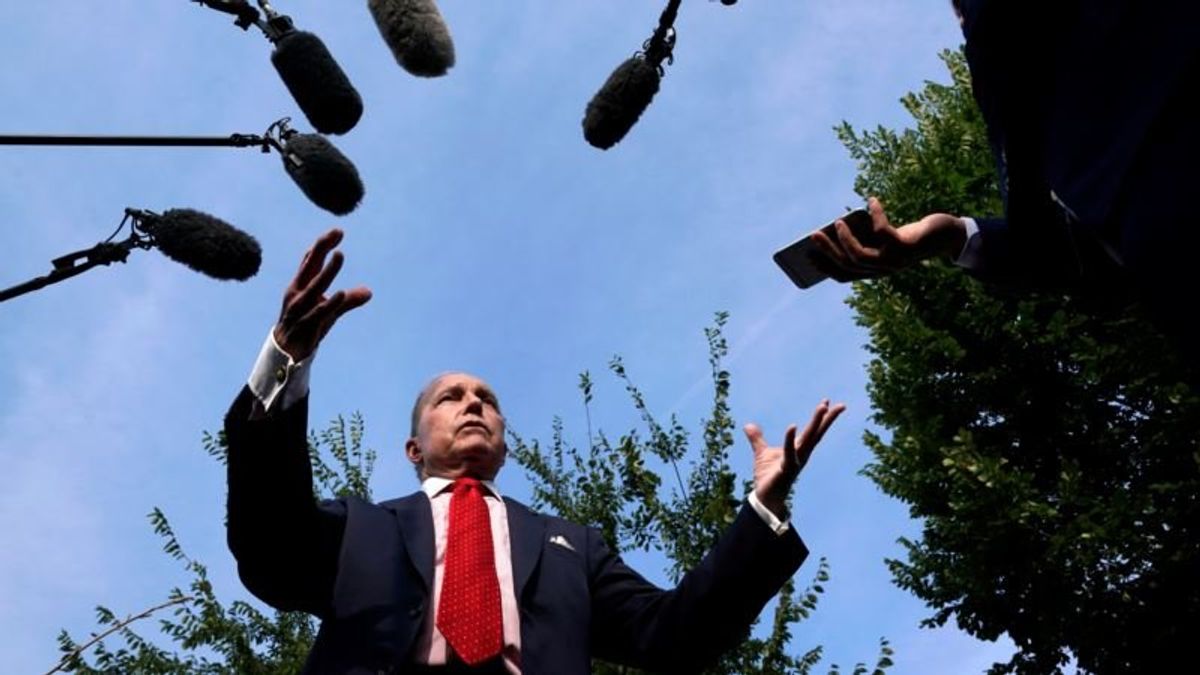 White House: US 'Crushing It' on Economic Growth
White House: US 'Crushing It' on Economic Growth
The United States economy, the world's largest, is "crushing it," White House economic adviser Larry Kudlow declared Thursday.
"This is the hottest business economic environment in the world today," Kudlow told reporters at the White House.
"President [Donald] Trump completely changed the business environment here for the better," Kudlow said. "And that's why we're crushing it on the economy. My message today is very simple, the biggest political event this year is an economic boom that virtually no one expected could happen. We're growing. Three percent in the first half, 4 percent in the second quarter."
Trump has made a tax cut and sharply curtailed government regulation a cornerstone of his 17-month presidency.
Kudlow predicted that "the boom is sustainable. The workforce is growing," and "business and consumer confidence is high and rising."
He defended Trump's imposition of tariffs on an array of imports from across the world.
"People like to go at him" on tariffs, Kudlow said. "That's silly. Don't blame Trump. Blame the breakdown of the world trading system. That's a point I love to make. I make it all the time. China being the biggest culprit, but not the only culprit."
Kudlow said the World Trade Organization "is broken. People have been raising tariffs and non-tariff barriers, violating rules we thought had been in place for over 20 years. The president believes that it's in the American interest, both workers, farmers, the whole economy — we have got to clear away all the existing protectionism that he inherited and start over and turn a new leaf."
Trade with Turkey
He said that in the newest tariff dispute with Turkey, Trump imposed higher levies on Turkish steel and aluminum exports irrespective of Washington's ongoing dispute with Ankara over its detention of an American pastor, Andrew Brunson, who is awaiting trial on espionage and terrorism-related charges. Trump has unsuccessfully demanded Brunson's release.
"I think that basically the president is dissatisfied with Turkey on trade," Kudlow said. But he said trade and the Brunson case were not linked.
"I can just tell you policy-wise, they are not connected," he said. "Personally, I think they ought to release the pastor, but that is not part of the discussion."