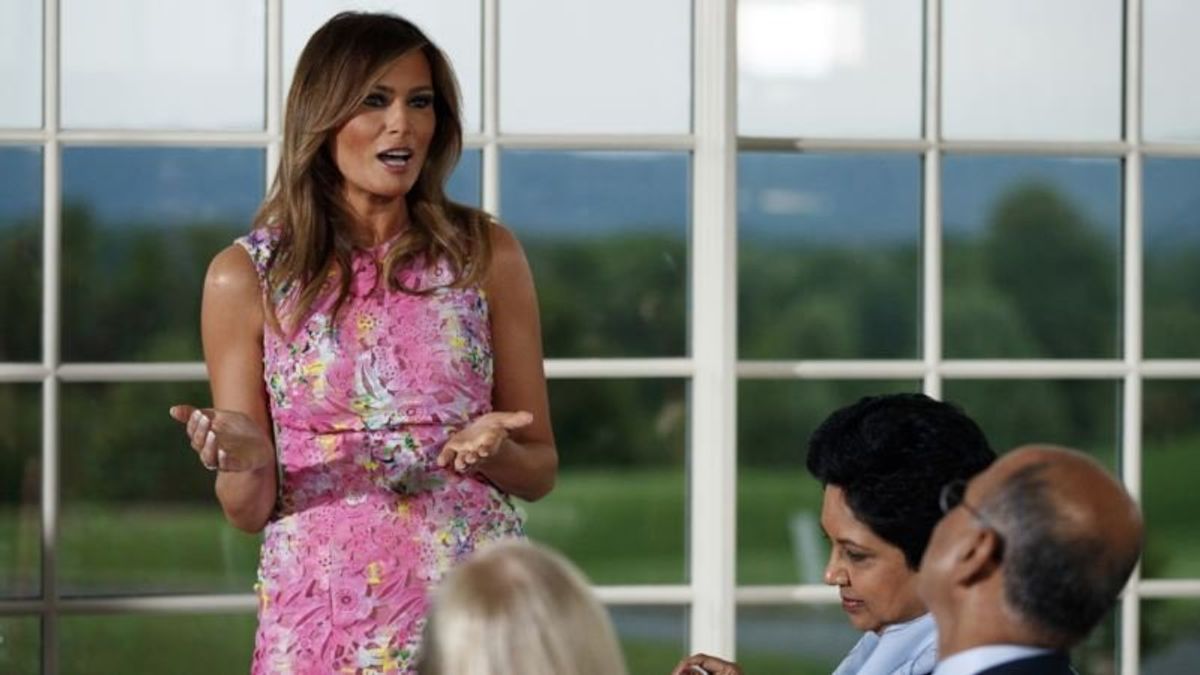 Melania Trump to Address Cyberbullying Summit in Maryland
August 16, 2018, 12:54 PM
Melania Trump to Address Cyberbullying Summit in Maryland
WASHINGTON —
Melania Trump plans to address a cyberbullying summit in Maryland next week.
The White House says the first lady will deliver remarks "addressing the positive and negative effects of social media on youth." She'll also attend a panel discussion with representatives from various social media platforms participating in the Federal Partners in Bullying Prevention Cyberbullying Prevention Summit, which is being held Monday in Rockville.
The White House did not identify the social media outlets.
The first lady is focusing on cyberbullying among young people as part of her "Be Best" initiative. The campaign also includes opioid abuse and overall child well-being.
Mrs. Trump has been criticized for highlighting cyberbullying while President Donald Trump regularly uses Twitter to berate his foes and call them names.