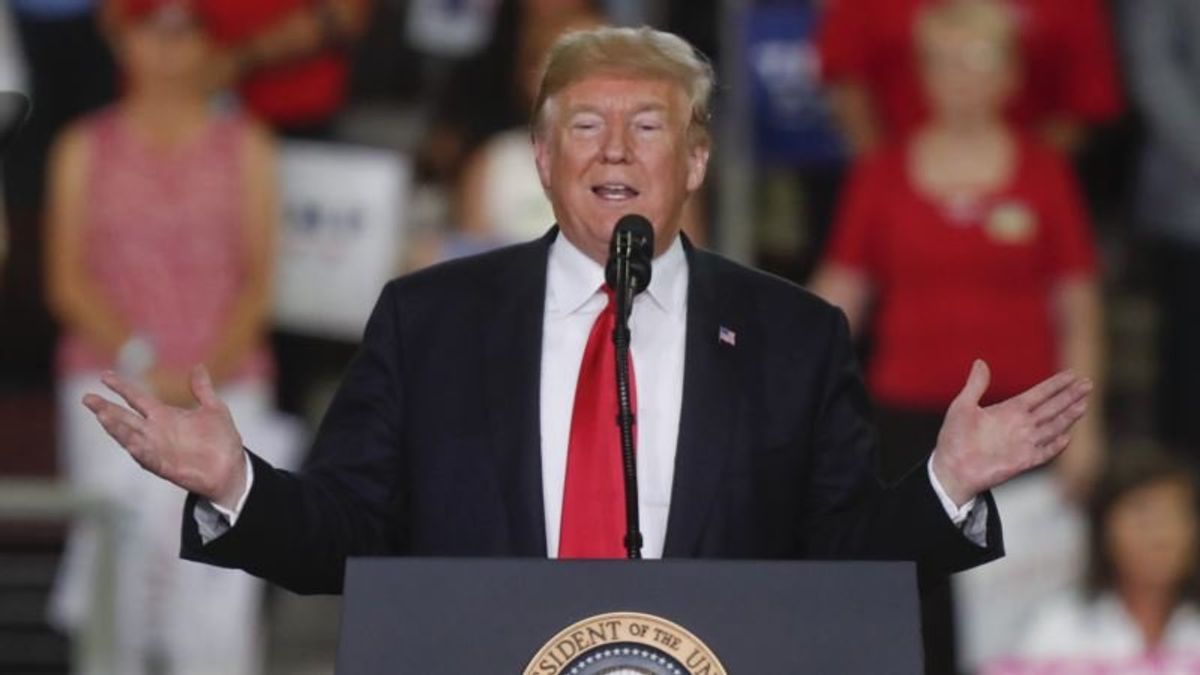 Trump Voices Optimism About Republican Election Chances
Trump Voices Optimism About Republican Election Chances
U.S. President Donald Trump said Thursday he is optimistic about Republicans retaining control of both chambers of Congress in next month's nationwide congressional elections, as well as his own re-election in 2020.
"I think the Republicans are very energized," Trump told interviewers on his favorite news talk show, "Fox & Friends," because of the robust U.S. economy and last week's Senate confirmation of Trump nominee Brett Kavanaugh to the Supreme Court. "I really believe we're going to do well. I think we'll be successful."
Trump's prediction on the Nov. 6 elections halfway through his first four-year White House term is at odds with historical trends favoring the political party out of power, the Democrats at the moment, in U.S. midterm elections.
In addition, independent analysts say polling shows Democrats are poised to take control of the House of Representatives, while Republicans are likely to retain their slim majority in the Senate.
'Bunch of haters'
Trump said that if Democrats assume control of the House, "We'll just have to fight it out" over the next two years "because there's a bunch of haters" against him and his policies. Some Democrats have already said that if they have a majority in the House they plan to launch impeachment proceedings against Trump and investigations of his personal finances and government programs he has changed since he assumed power in January 2017.
Still, Trump said if there is a Democratic takeover in the House, "It's possible we'll get along," because both he and Democrats could reach agreement on infrastructure spending they both favor to repair crumbling highways and bridges in the U.S.
2020
As for 2020, Trump declined to say whether there was any possible single Democratic opponent he feared most in his bid for a second four-year term.
"So far, I like 'em all, everyone of them," Trump said. "I don't see a name I don't like."
Several Democrats, including former Vice President Joe Biden, say they will make up their minds by the end of the year whether to mount a nationwide campaign against Trump. Already, some of them have been making campaign-style speeches in states with early 2020 Democratic primaries that will play a pivotal role in determining Trump's eventual opponent.
Republican prospects
Trump said that with the economy doing well, often a key determinant in U.S. presidential elections, "I don't see why I wouldn't do well in the election. We've done more in less than two years than anyone in history, and I don't think it's even close."
Yet, national surveys show voters consistently disapprove of Trump's performance in office, currently by about a 53 to 43 percent margin.
JOIN US ON RUMBLE LIVE NOW!