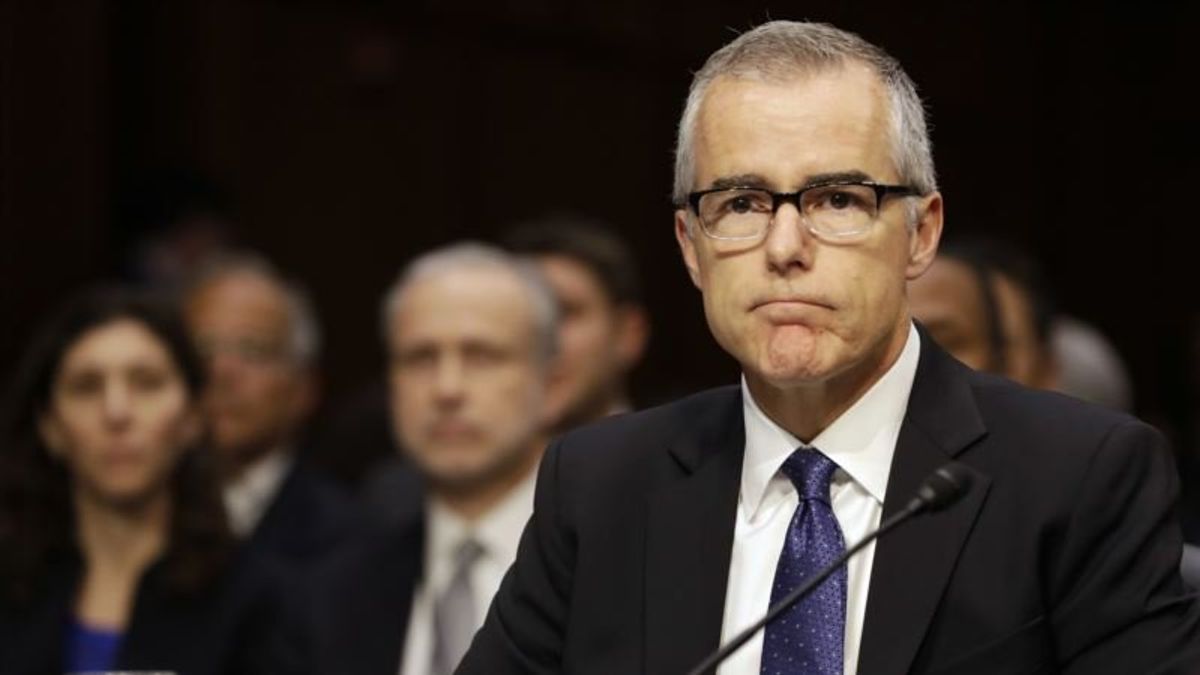 Ex-FBI Official Says His Book Has Been Delayed by FBI Review
Ex-FBI Official Says His Book Has Been Delayed by FBI Review
Former FBI acting Director Andrew McCabe says his book has been delayed because of an FBI review and he's concerned he's been singled out for what he calls "irregular unfair treatment."
McCabe's book was scheduled for release Dec. 4. He now says in a statement that it will come out in February.
McCabe says the "FBI's review has taken far longer than they led me to believe it would."
The book is titled The Threat: How the FBI Protects America in the Age of Terror and Trump.
McCabe was fired in March for what the Justice Department called a lack of candor. He was known to have kept memos documenting conversations with officials, including President Donald Trump.
The FBI isn't immediately responding to a request for comment.
JOIN US ON RUMBLE LIVE NOW!