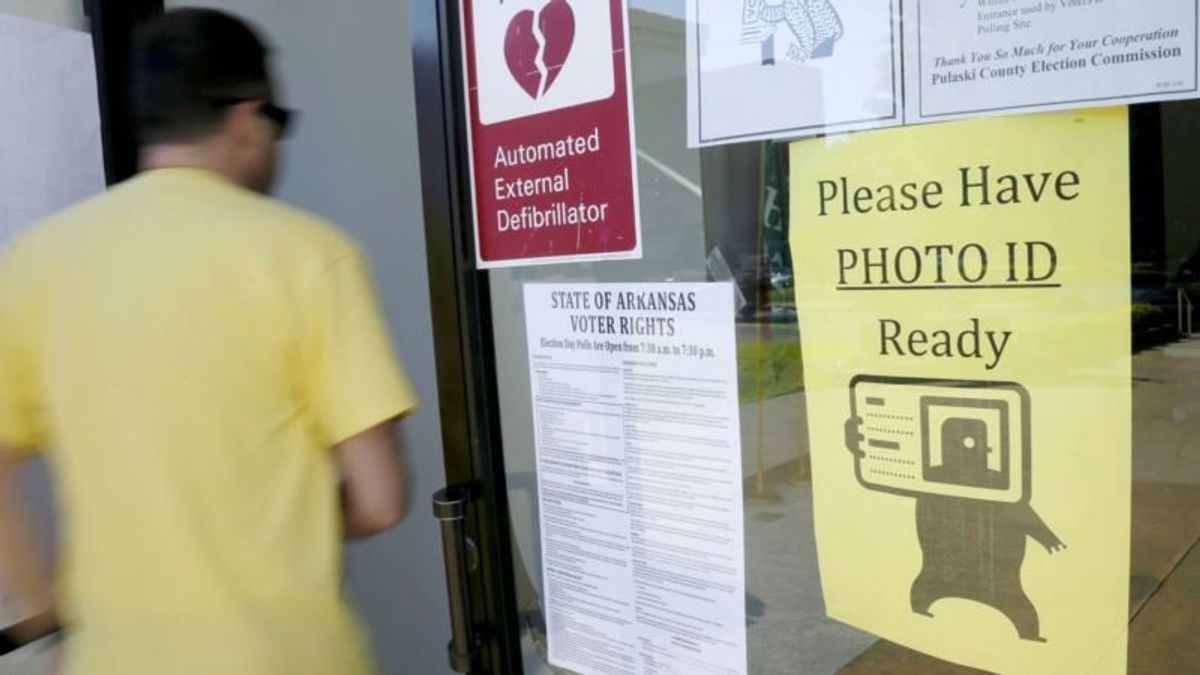 Arkansas Supreme Court Upholds Revised Voter ID Law
Arkansas Supreme Court Upholds Revised Voter ID Law
LITTLE ROCK, ARK. —
Arkansas' highest court on Thursday upheld a voter ID law that is nearly identical to a restriction struck down by the court four years ago.
The Arkansas Supreme Court reversed a judge's ruling against the law approved last year by the Republican-controlled Legislature and governor. A judge had blocked officials from enforcing the restriction, but justices in May stayed that ruling and kept the law in effect while they considered the case.
The high court in 2014 struck down a previous version of the voter ID law as unconstitutional.
The revised voter ID law, which was approved last year, requires voters to show photo identification before casting a ballot. Unlike the previous measure, the new law allows voters to cast provisional ballots if they sign a sworn statement confirming their identities. Opponents of the new measure had argued that it circumvented the 2014 ruling.
In the 5-2 ruling Thursday, justices said lawmakers had the power to enact the restriction by labeling it a change to a constitutional amendment related to voter registration requirements. "It is therefore constitutional," Justice Robin Wynne wrote in the court's ruling.
Arkansas officials argued the new law complies with part of the Supreme Court's ruling striking down the 2013 measure. Justices in 2014 unanimously struck down the previous voter ID law, with a majority of the court ruling that it unconstitutionally added a qualification to vote. Three justices, however, ruled the measure didn't get the two-thirds vote needed to change voter registration requirements.
A majority of the court has changed hands since that ruling, and more than two-thirds of the Arkansas House and Senate approved the new measure last year.
A justice who disagreed with the ruling Thursday questioned the court's argument that the law was related to voter registration, noting that the state doesn't require photo ID in order to register to vote.
"If providing photo identification were required at registration, requiring presentation of the card at the polling place would be more defensible," Justice Jo Hart wrote. "Asking for a photo identification card at the polling place strikes me as locking the barn door after the horse has been stolen."
JOIN US ON RUMBLE LIVE NOW!