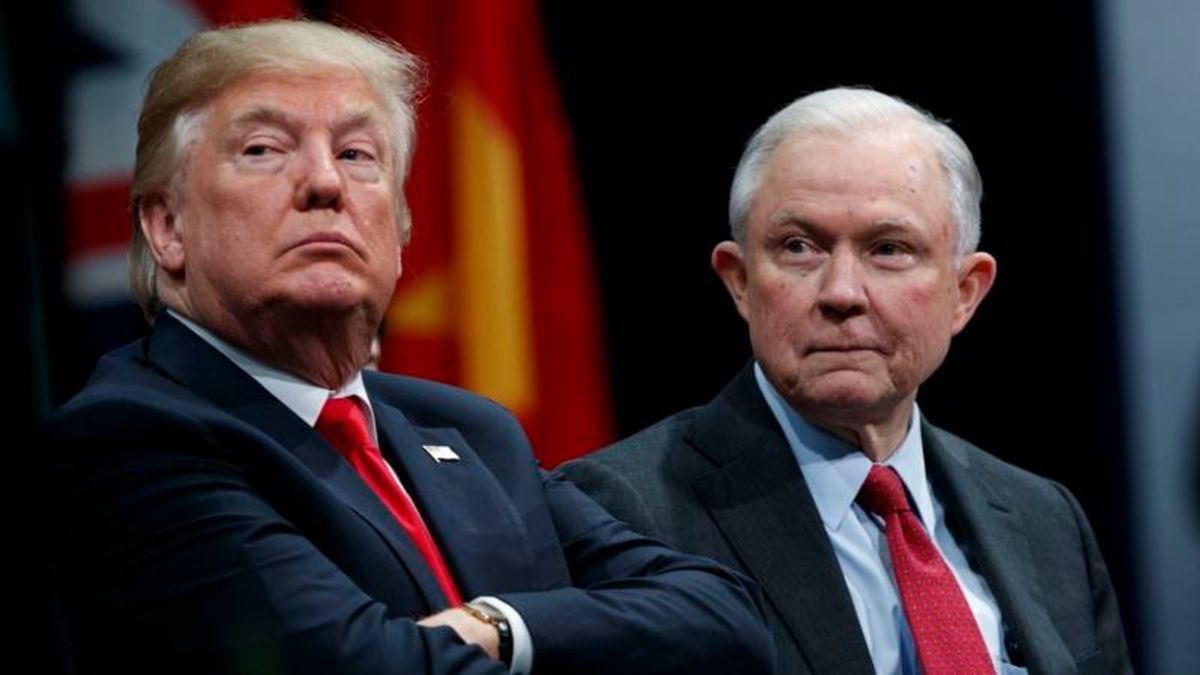 Trump Blames Attorney General for Russia Probe
Trump Blames Attorney General for Russia Probe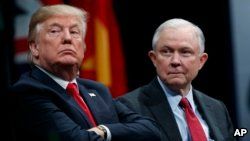 WASHINGTON —
U.S. President Donald Trump unleashed a new broadside against Attorney General Jeff Sessions on Tuesday, blaming him for the year-long investigation into Trump's 2016 campaign links to Russia because he removed himself from oversight of the probe.
"The Russian Witch Hunt Hoax continues, all because Jeff Sessions didn't tell me he was going to recuse himself…I would have quickly picked someone else," Trump said on Twitter. "So much time and money wasted, so many lives ruined…and Sessions knew better than most that there was No Collusion!"
More than a year ago, Sessions recused himself from oversight of what eventually became special counsel Robert Mueller's investigation of Russian meddling in the election and whether Trump obstructed justice by firing FBI director James Comey when he was leading the probe. Days after Comey's ouster, Sessions' deputy attorney general, Rod Rosenstein, over Trump's objections, named Mueller to take over the investigation.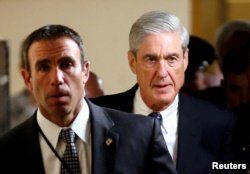 Sessions, while he was a senator from Alabama, was the first major Washington political figure to support Trump's long shot presidential bid that ended with him winning a four-year term in the White House. But after Trump named Sessions as attorney general, the government's top legal official, Sessions adhered to long-standing Justice Department rules prohibiting lawyers from involvement in investigations in which they have a conflict of interest.
Sessions had two conflicts: He was a vocal Trump supporter and had met twice with Russia's ambassador to Washington during the campaign.
Trump has often berated Sessions, calling him "weak" and "beleaguered," and has unsuccessfully sought to get him to reverse his decision to remove himself from oversight of the Mueller investigation. But the president has not fired Sessions, warned by key Republican senators that they had no intention of confirming any new selection Trump might make for attorney general if Sessions were dismissed.
Almost daily, Trump rails against the investigation, but his lawyers are still talking with Mueller's legal team about whether Trump will sit for an interview to answer questions about his actions during the campaign and as president.
Trump lawyer Rudy Giuliani says the president's legal team is "leaning to not" allowing an interview, wary that Trump, under pointed questioning from Mueller's lawyers, might fall into a perjury trap, lying under oath, a criminal offense. But Giuliani says Trump's lawyers might allow an interview if it were "brief, to the point."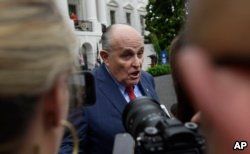 Giuliani says Trump's lawyers would fight in court any subpoena of Trump, possibly leading to a legal confrontation at the U.S. Supreme Court.
In another tweet Tuesday, Trump questioned why a Justice Department inspector general's report "is taking so long" on actions taken by "Slippery James Comey" as FBI director, while the agency was investigating Trump's 2016 opponent, Democrat Hillary Clinton, about her use of a private email server while she was secretary of state.
"Numerous delays," Trump complained. "Hope Report is not being changed and made weaker! There are so many horrible things to tell, the public has the right to know. Transparency!"
JOIN US ON RUMBLE LIVE NOW!