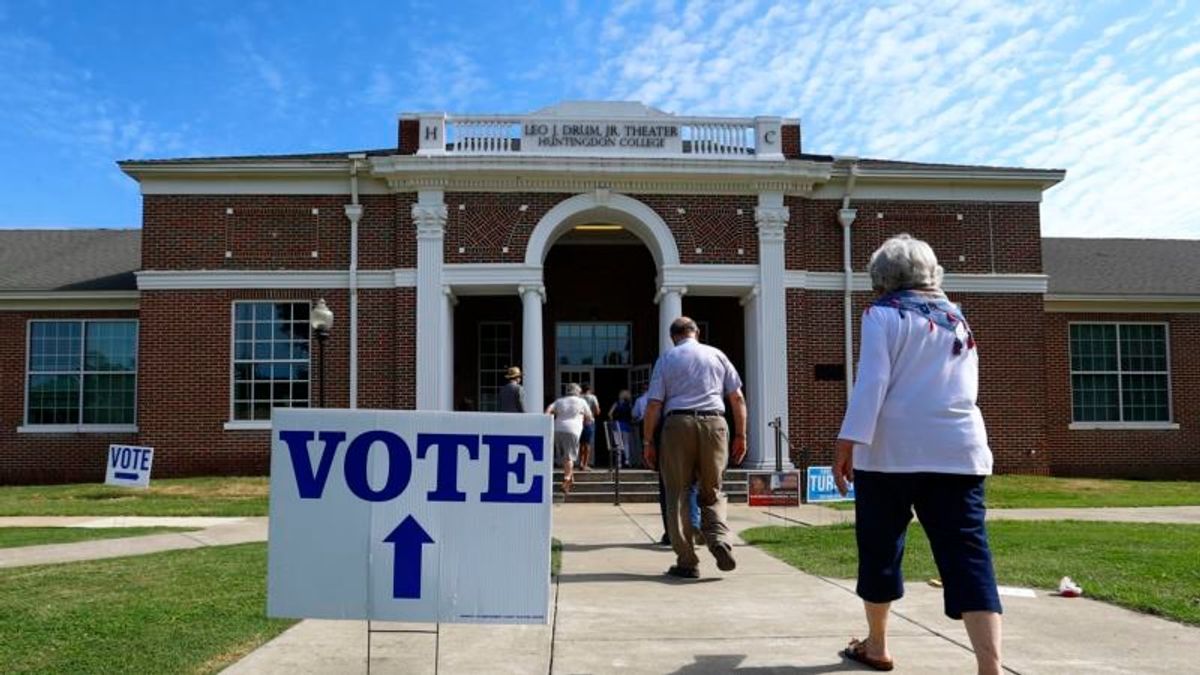 8 US States Holding Primary Elections Tuesday
8 US States Holding Primary Elections Tuesday
Eight U.S. states are holding political party primary elections Tuesday, with the key contests in California, the western state that is the country's most populous.
The elections are occurring five months ahead of nationwide congressional elections in November when political control of Congress is at stake. All 435 seats in the House of Representatives are up for election, and a third of the 100 seats in the Senate.
Republicans now control both chambers, but Democrats think they could wrest control of one or both houses.
Throughout the U.S., both the Republican and Democratic parties have already held or are holding primary elections in the coming weeks to pick candidates who then will square off against each other in general elections on November 6.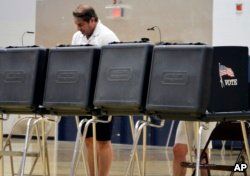 One exception is California, which Tuesday is staging numerous elections known as a "jungle primary." In this system, all candidates, regardless of party affiliation, run against each other. The top two victors — whether two Democrats or two Republicans — run against each other in November.
U.S. President Donald Trump is not on any ballot Tuesday, nor will he be in November. But his 16-month performance in office looms large in California, one of the most liberal states in the country, where opposition to Trump is pronounced.
Because of their disdain for Trump, numerous Democrats are running for several House seats left vacant by the retirement of Republican lawmakers, with a much smaller number of Republicans seeking to replace them.
As a result, some Democratic party officials are fearful that in a handful of congressional districts, despite the opposition to the Republican president, Democratic candidates could potentially split votes, allowing two Republicans to slip into the November runoff.
Tuesday's outcomes could significantly help — or hurt — Democratic chances of winning control of the House, depending on how their long lists of candidates fare against the smaller contingent of Republicans looking to advance to the November voting.
In a string of Twitter comments, Trump voiced his support for three California Republicans, including gubernatorial candidate John Cox, a businessman in a field of 27 candidates vying for a top-two finish.
Democratic Lieutenant Governor Gavin Newsom, a former San Francisco mayor, is expected to finish first, with polls showing Cox ahead of another Democrat, former Los Angeles Mayor Antonio Villaraigosa, for the second spot to make the November ballot.
In two House races, Trump urged California voters to cast ballots for Congressman Kevin McCarthy, who could become House Speaker if Republicans retain control of the chamber, and Congressman Devin Nunes, a staunch Trump supporter who chaired the House Intelligence Committee's investigation of Russian meddling in the 2016 presidential election. The committee concluded on a party-line Republican vote that the Trump campaign did not collude with Russians.
Trump called Nunes "a true American Patriot the likes of which we rarely see in our modern day world….he truly loves our country and deserves everyone's support!"
Other primary elections are being held in Mississippi, where Trump expressed support for incumbent Senator Roger Wicker, and six other states: Alabama, New Jersey, New Mexico, South Dakota, Iowa and Montana.
JOIN US ON RUMBLE LIVE NOW!