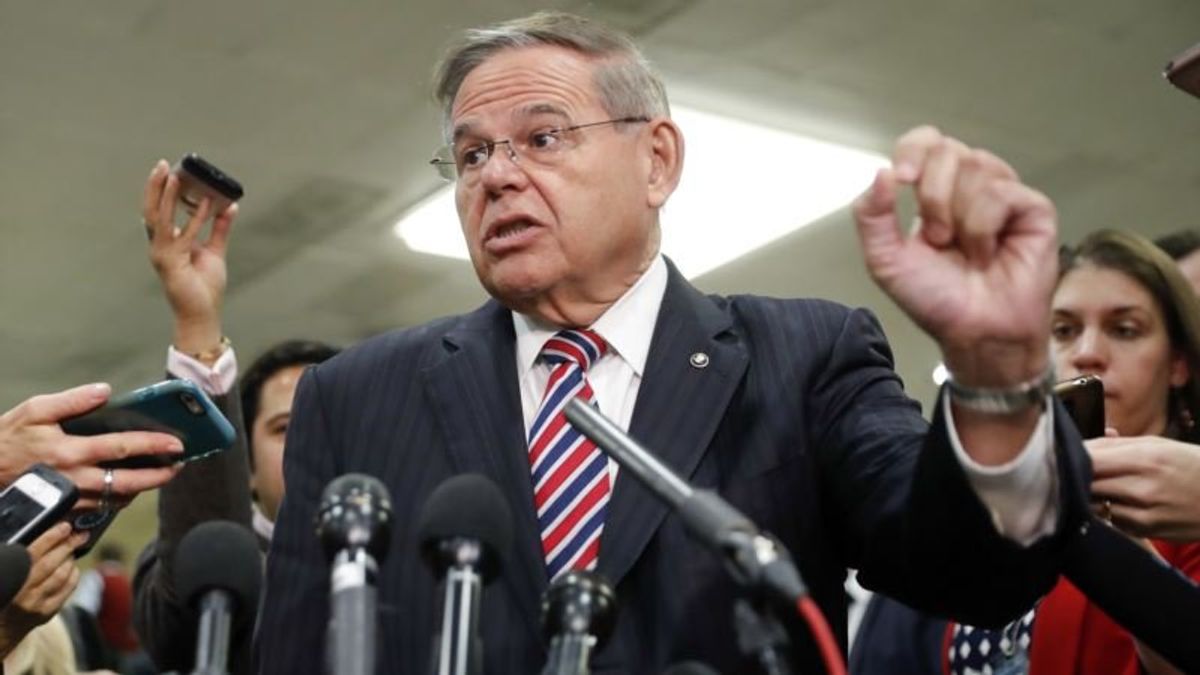 Top Senate Democrat Warns Trump Not to Lift Sanctions Against Russian Billionaire    
December 5, 2018, 9:45 PM
Top Senate Democrat Warns Trump Not to Lift Sanctions Against Russian Billionaire
A key Democratic senator is warning the Trump administration not to lift sanctions against a Russian oligarch or the companies he controls.
Oleg Deripaska holds large stakes in the Russian aluminum giant Rusal and the automobile conglomerate GAZ Group.
New Jersey's Bob Menendez, the top Democrat on the Foreign Relations Committee, wrote in a letter to the Treasury Department that it would face strong opposition in Congress if it waives sanctions against Deripaska and the companies.
"How the Treasury Department manages this delisting exercise will shape our perceptions about the administration's seriousness in implementing the Russian sanctions regime," Menendez wrote.
There has been no comment from Treasury.
The administration slapped sanctions on Deripaska in April for what it called Russian "malign activity" — including election meddling — and crimes by Deripaska himself. Those include allegations of bribery, extortion, links to organized crime and murder.
Deripaska has denied the charges.
The sanctions were supposed to have taken hold immediately. But after an appeal from Rusal, Treasury gave it an October deadline to cut ties to Deripaska. That deadline has been extended three times.