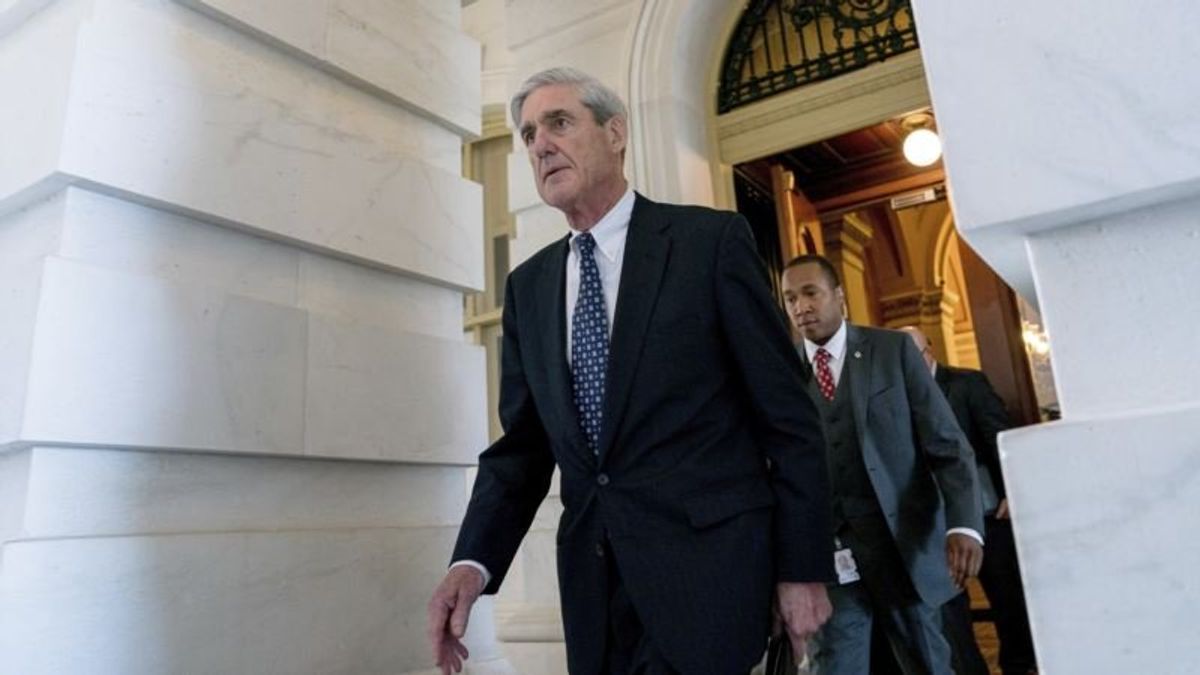 Mueller Memo Adds to Russia Probe Mystery
December 5, 2018, 7:30 PM
Mueller Memo Adds to Russia Probe Mystery
WASHINGTON —
Feverish media speculation had raged ahead of Robert Mueller's sentencing recommendations for former National Security Adviser Michael Flynn, fueled by hopes the court filing would provide fresh insight into the special counsel's probe of Russian interference in the 2016 U.S. presidential election.
What emerged instead from the heavily redacted document was a deepening mystery and a few hints that the nearly 18-month-old probe is headed in unknown and previously unexpected directions.
In the sentencing memo filed in federal court late Tuesday, Mueller's prosecutors recommended that Flynn, an early cooperating witness in the sweeping Russia probe, receive no prison time for lying to the FBI because he has provided "substantial assistance" to several ongoing investigations since pleading guilty last December.
Flynn sat for 19 interviews with lawyers from the special counsel's office, as well as the Justice Department, providing "firsthand information" on interactions between President Donald Trump's transition team and Russian government officials in December 2016, prosecutors wrote.
They also praised the "timeliness" of Flynn's cooperation, saying it had persuaded other witnesses to cooperate.
But prosecutors disclosed little else, blacking out large portions of the memo due to "sensitive information about ongoing investigations."
"While this addendum seeks to provide a comprehensive description of the benefit the government has thus far obtained from the defendant's substantial assistance, some of that benefit may not be fully realized at this time because the investigation in which he has provided assistance is ongoing," the memo said.
That left analysts reading tea leaves (trying to predict the future) as they sought to unravel a riddle shrouded in mystery: two separate investigations unrelated to the Russia probe with which Flynn has cooperated.
"I don't believe we've learned anything" from the sentencing memo, said Hans von Spakovsky, a legal expert at the Heritage Foundation, a Washington-based conservative think tank.
Flynn, a former Army general and head of the Defense Intelligence Agency, served as Trump's national security adviser for less than a month. He was forced to resign after news surfaced that he had lied to administration officials about his talks with Sergey Kislyak, former Russian ambassador to Washington, during the presidential transition.
Flynn had drawn investigators' scrutiny before he ran afoul of the FBI in January 2017. While serving as an adviser to the Trump campaign in 2016, he lobbied for a Dutch company linked to the Turkish government without registering as a foreign agent.
Flynn began cooperating with the special counsel after pleading guilty to lying to federal agents about his conversations with Kislyak. He became the first of five former Trump associates who have entered guilty pleas with the special counsel's office.
The sentencing recommendation by Mueller, if approved by a federal judge later this month, could spell an end to Flynn's legal troubles. Sentencing is set for Dec. 18.
But as part of his agreement with the special counsel, Flynn is required to testify "at any and all trials" where his testimony is deemed relevant.
Von Spakovsky said that while the Mueller investigation remains cloaked in secrecy, it is unlikely to wrap up by year's end and could well drag on as late as next spring. He said he expects the special counsel to write a report on his findings at some point next year without issuing any major indictments.
Trump recently provided the special counsel with written answers about his knowledge of the Russian interference, raising speculation that Mueller's team may have received what they need to complete their report.
But recent developments in the probe paint a different picture.
Last week, former Trump lawyer Michael Cohen pleaded guilty to lying to Congress about a Trump Tower project in Moscow, and prosecutors revealed that Cohen had spent 70 hours in interviews with investigators.
On Friday, Mueller's prosecutors are expected to disclose how former Trump campaign chairman Paul Manafort "repeatedly lied" to them in recent weeks in breach of a cooperation agreement.
"So all of that tells me that this is very complicated, that there is more to come," said Chris Edelson, an assistant professor of government at American University School of Public Affairs. "I would not expect Mueller's investigation or the other investigations that are referred to in the Flynn sentencing memo to end anytime soon. Hopefully, we'll get more information, but I don't see things wrapping up."