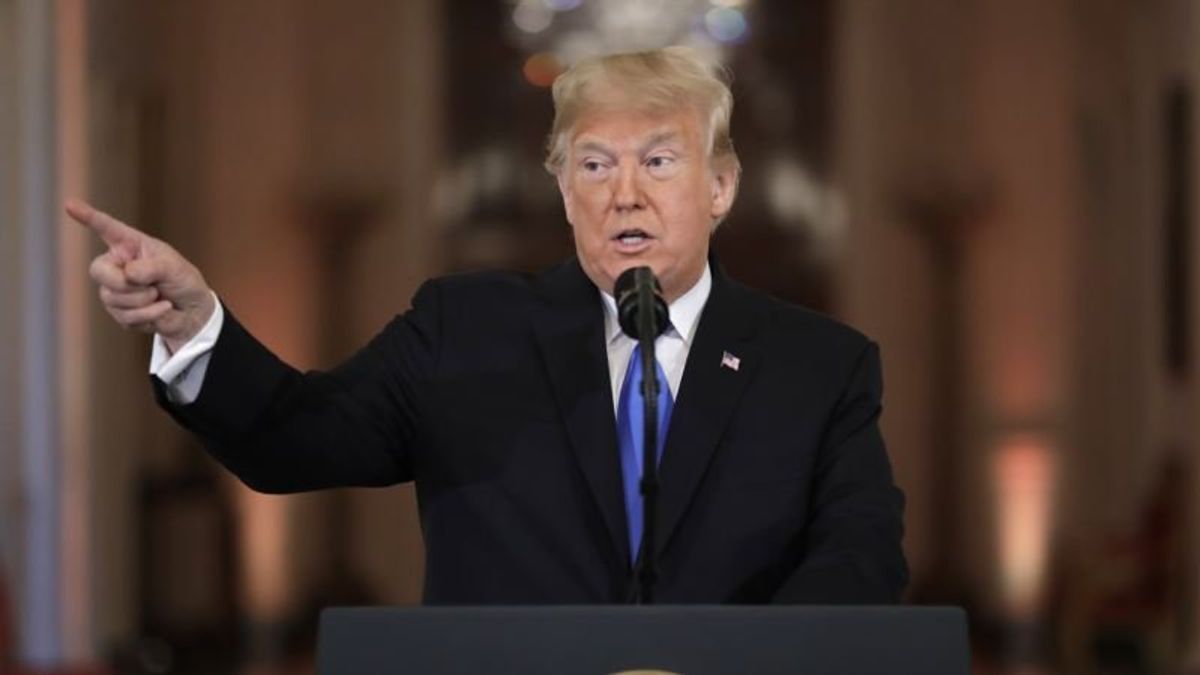 Stifled at Home, Trump May Flex Presidential Muscle on Foreign Stage
Stifled at Home, Trump May Flex Presidential Muscle on Foreign Stage
LONDON —
World leaders have been reacting to the U.S. midterm election results, as America's partners and rivals try to decipher what the Democratic Party's new majority in the House of Representatives could mean for the future of President Donald Trump's foreign policy agenda over the coming years.
Democrats say their victory in the House marks a new day in America. However, that doesn't mean a new dawn for American foreign policy, says analyst Peter Trubowitz, professor of international relations and director of the U.S. Center at the London School of Economics and Political Science.
"The main play that Donald Trump now has is on the foreign policy side, where he has much more discretionary authority and room to maneuver than he does on the domestic side. So I would actually look for Trump to double down on trade with China, on Iran, and on the border with Mexico," he said.
Trubowitz adds that Democrats in the House may offer support for Trump's stance on China. Washington has imposed tariffs on more than $250 billion of Chinese imports, accusing Beijing of unfair trade practices. Chinese officials refused to comment on the election results Wednesday.
Europe also fears U.S. tariffs on its key exports, like cars. Germany's Foreign Minister Heiko Maas said Wednesday the election results are unlikely to ease tensions.
"On this side of the Atlantic we have to find an answer to the U.S. motto of 'America first,' which to me can only be 'Europe united,'" Heiko Maas told reporters at a Berlin press conference.
Dmitry Peskov, a spokesperson for Russian President Vladimir Putin, said relations with the U.S. would not change as it would be hard to make the relationship any worse. "It could be assumed, with a high degree of certainty, let's say, there are no bright prospects for the normalization of the U.S.-Russia relations on the horizon," Peskov told the Associated Press news agency.
In the Middle East, U.S. policy is unlikely to change radically — though the Democrats could seek to pressure Trump over his regional alliances, according to analyst Kamel Wazne of the Center for American Strategic Studies in Beirut.
"When it comes to the selling of weapons to Saudi Arabia and the Middle East, we may hear some voices and there may be a call to end the war in Yemen," said Wazne.
An Israeli official urged Trump not to allow electoral losses to derail peace plans for the region, which has seen the U.S. controversially move its embassy from Tel Aviv to Jerusalem, which the Palestinians also claim as the capital of a future state. Nabil Shaath, an adviser to Palestinian President Mahmoud Abbas, was hopeful there would be a change of course.
"The Democrats in the United States are getting closer to a position that may lead eventually to a peace process," Shaath said Wednesday.
There was global praise for the record number of women and minorities elected to the House. Frans Timmermans, the first vice president of the European Commission, wrote on Twitter that he was "inspired by voters in the U.S. who chose hope over fear, civility over rudeness, inclusion over racism."
World leaders will now be wondering what comes next, says analyst Trubowitz.
"Whether to wait Donald Trump out. In other words, whether to play for time over the next two years. This will be the calculation being made in Tehran, in Beijing, and perhaps in some European capitals, as well."
That assessment would appear tough to solve, with U.S. politics seen as increasingly volatile and polarized.