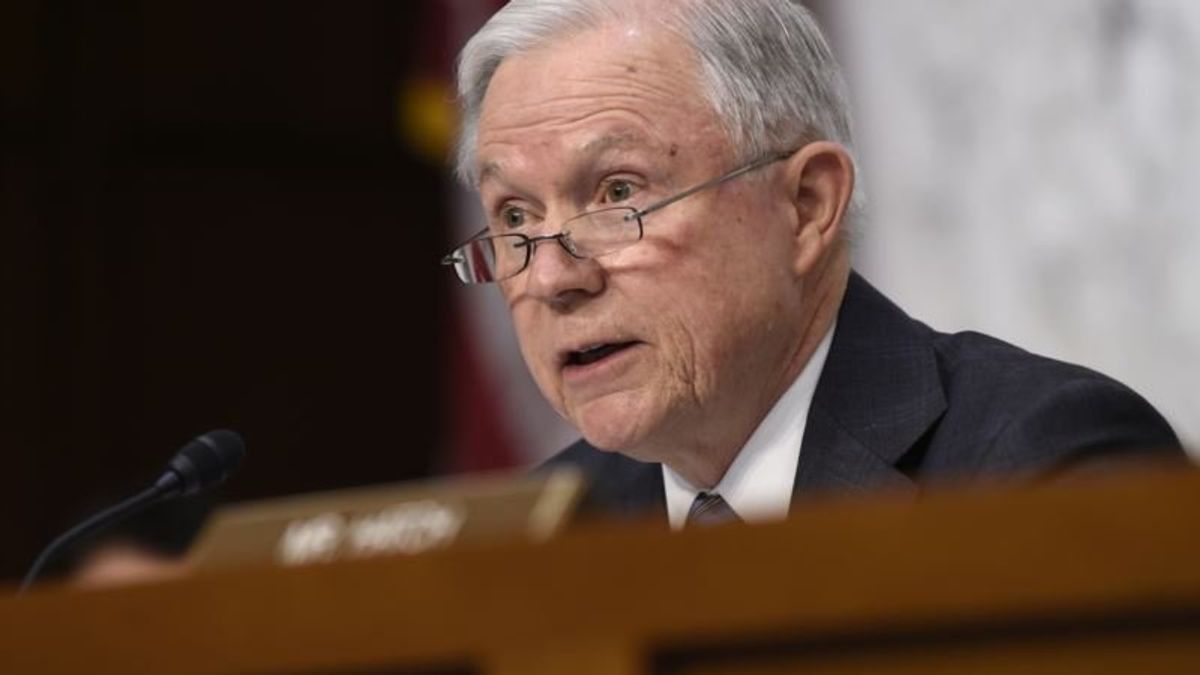 Sessions Laughs Off 'Lock Her Up' Chant at DC Speech
Sessions Laughs Off 'Lock Her Up' Chant at DC Speech
WASHINGTON —
Attorney General Jeff Sessions laughed off and repeated a "Lock Her Up" chant during a speech at a high school leadership summit.
Sessions was speaking Tuesday in Washington, D.C, when members of the audience interrupted him with cries of "Lock Her Up."
The chant refers to Hillary Clinton, President Donald Trump's opponent in the 2016 president election. It was a staple of Trump campaign rallies as the FBI investigated Clinton's use of a private email server and remains prevalent at some Trump events.
Sessions, the country's chief law enforcement officer, laughed at the chant Tuesday and repeated the words once.
His speech was about Justice Department efforts to protect free speech on college campuses.
The Justice Department did not immediately comment.