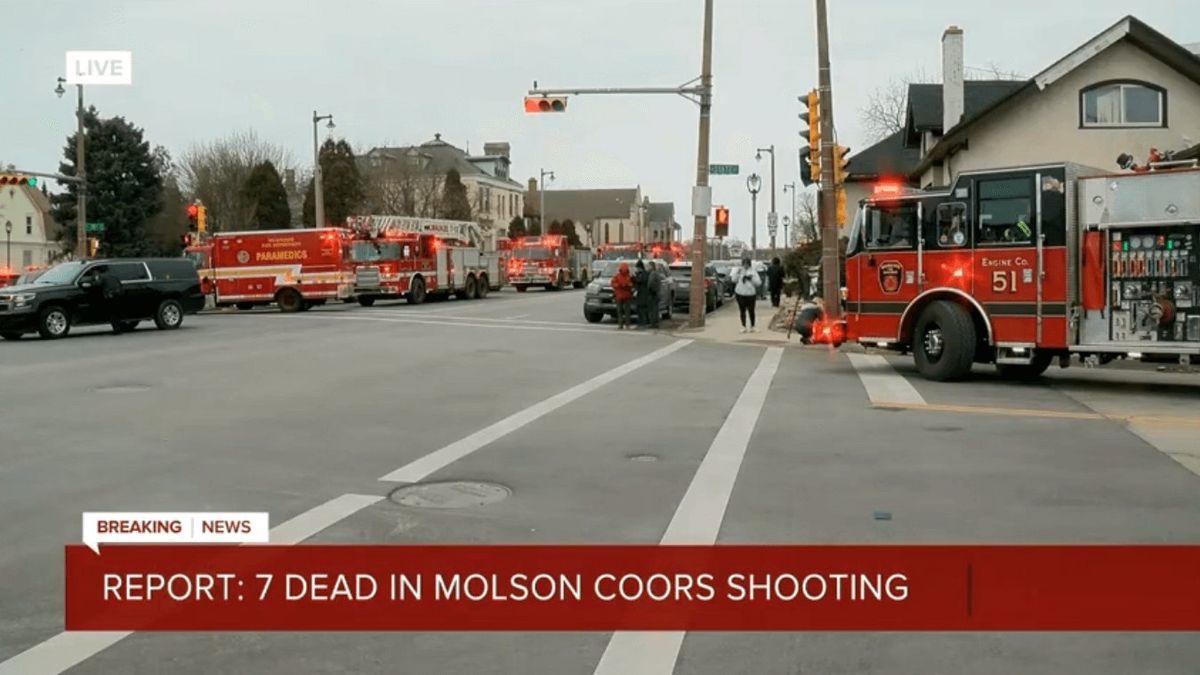 Report: 7 dead, including shooter, in attack near Milwaukee Molson Coors campus
MILWAUKEE — Seven people, including the shooter, have been killed in a Wednesday afternoon attack near Molson Coors' Milwaukee campus, a report from the Milwaukee Journal Sentinel says.
There is significant police activity with dozens of squad cars at the area of N. 40th St. and W. State St.
Police are expected to provide an update to the media soon.
Several nearby businesses including Harley-Davidson were placed on lockdown as a result of the shooting.
We are actively working to learn more. Check back often for updates on this developing story.