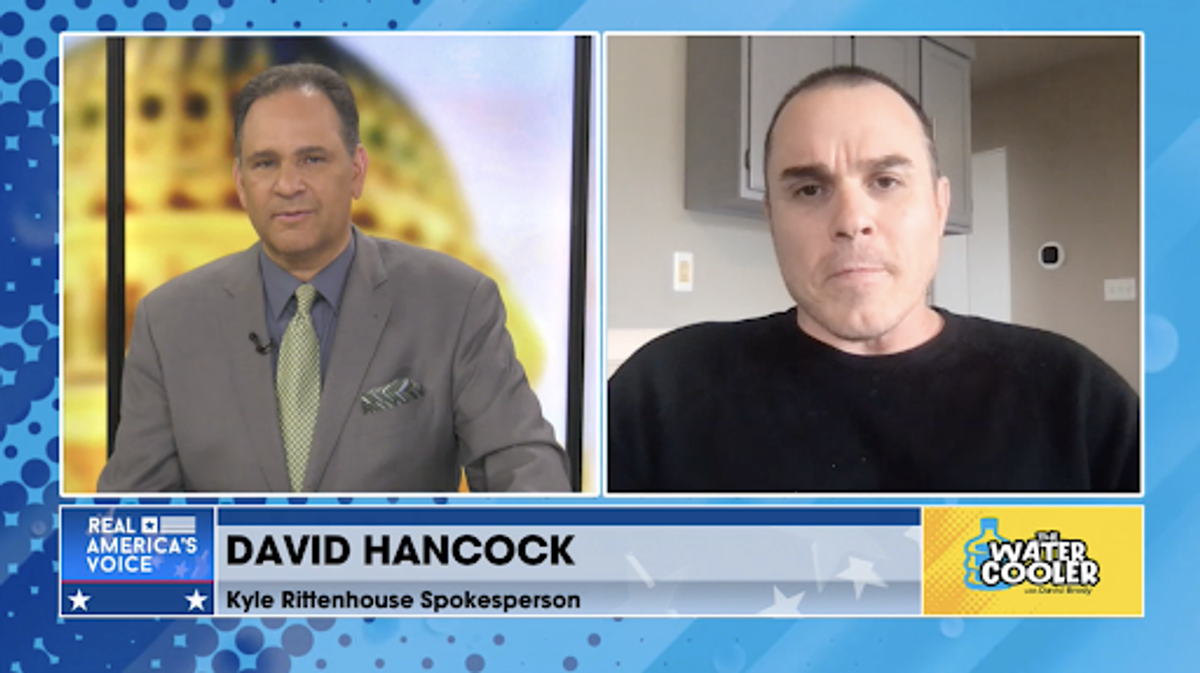 RITTENHOUSE SPOKESMAN DAVID HANCOCK BLASTS MAINSTREAM MEDIA FOR ATTACKS ON TRIAL JUDGE BRUCE SCHROEDER
"He has not done anything to call into question the validity of this case... this is ridiculous"
Washington, D.C./November 12, 2021 – In an exclusive interview with David Brody on the Real America's Voice network on Friday, official spokesperson for Kyle Rittenhouse David Hancock slammed the mainstream media for its attacks against Judge Bruce Schroeder.


"Look they've gotten this wrong from day one, they've ignored all the information that is actually true and they've continued doing it for a year," Hancock said. Schroeder "is a judge that respects this country and the rule of law, so they can frame it any way they want to do because it's not the truth," he said.

Hancock's comments followed a barrage of media attacks against Judge Schroeder for having the song "God Bless the U.S.A." by Lee Greenwood as his ringtone and asking those in the courtroom to applaud veterans on Veterans' Day.

"He has not done anything to call into question the validity of this case. Period," Hancock continued. "It is not against the law for a state judge to respect a federal holiday," he said. "This is ridiculous."


The official spokesman for Kyle Rittenhouse also had harsh words for those in the mainstream media who asserted that Rittenhouse's emotional testimony was an act.
"These are adults, and they are slandering and trying to mock an 18-year-old kid who defended his life against criminal attackers," observed Hancock. "It's absolutely disgusting."


You can watch all Real America's Voice Programming at https://realamericasvoice.com or by downloading the app on Apple or Android. Real America's Voice is also available on DISH Network, Apple TV, Amazon Fire TV, Pluto TV, Samsung TV Plus, and Roku.