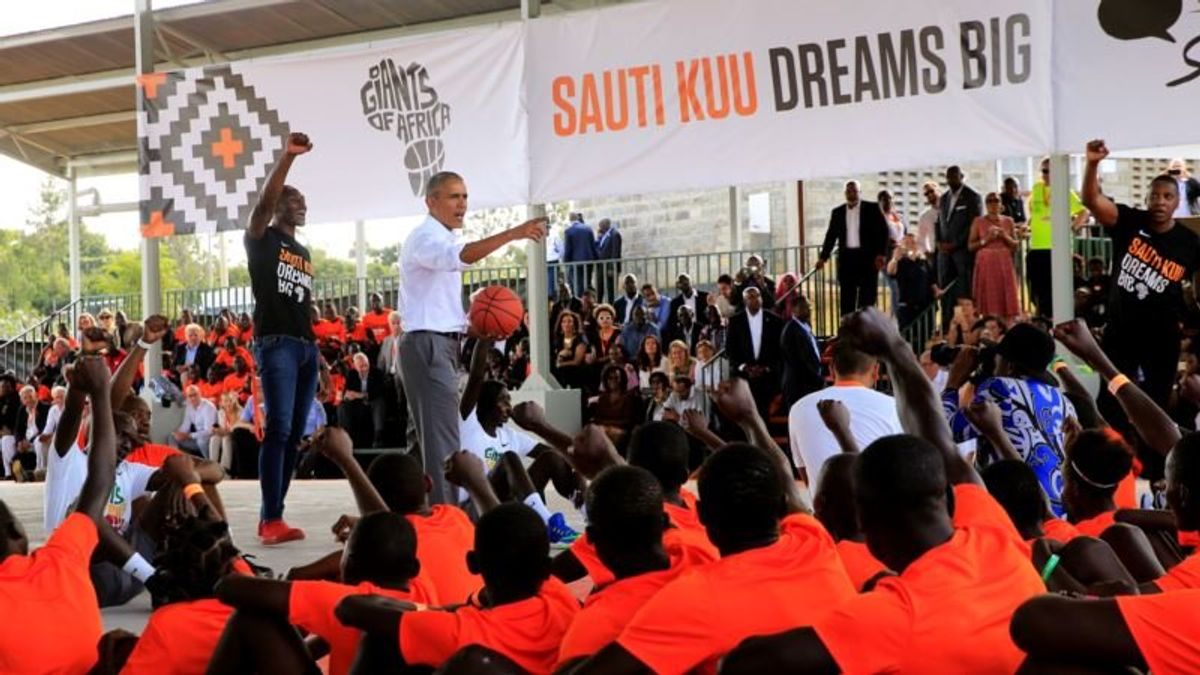 Obama in Kenya for First Visit to Africa Since Leaving White House
Obama in Kenya for First Visit to Africa Since Leaving White House
NAIROBI —
Former U.S. President Barack Obama arrived in Kenya on Sunday for his first visit to Africa since leaving the White House. On Monday, he spoke at the small village that was his late father's homeland.
This is the fifth time that Obama has visited Kenya, his father's birthplace.
Upon arriving in Nairobi on Sunday, he held talks with Kenyan President Uhuru Kenyatta and opposition leader Raila Odinga. On Monday, he inaugurated the Sauti Kuu Foundation, a sports and vocational training center set up by his half-sister in the small western Kenyan town of Kogelo.
Kogelo was the hometown of Barack Obama Sr. The former president last visited the village in 2006 when he was a U.S. senator.
In his speech Monday, Obama stressed the need for youth empowerment for development to occur in Africa.
"It begins with our young people in places like this, all of us providing the educational and economic and cultural opportunities that can empower some of the remarkable young people that you saw here today with the skills and the self-reliance to first change their own lives and then change their communities."
The former president applauded efforts by Kenyatta and Odinga to work together, after a prolonged and disputed presidential election in 2017.
"There has been real progress in this amazing country, and it should inspire today's young Kenyans to demand even more progress," he said. "The good news is that Kenya has a new constitution, it has a new spirit of investment and entrepreneurship. Despite some of the tumultuous times that seem to attend every election, we now have a president and a major opposition leader who have pledged bridges and have made specific commitments to work together. So, what we see here in Kenya is all part of an emergent, more confident and more self-reliant Africa."
Obama also urged Kenyans to move past the ethnic tensions that have fueled violence during past election cycles and root out corruption that limits Kenya's economic growth.
"It means no longer seeing different ethnicities as enemies or rivals but rather as allies and seeing the diversity of tribes not as a weakness but a strength," he said. "It means making sure that economic growth reaches everyone, and not just a few at the top, that's broadly shared across regions. It means guaranteeing educational opportunities to everybody, not just our boys but also our girls, because a nation that gives our daughters the same opportunities as our girls is more likely to succeed."
The former U.S. president left Monday evening for South Africa, where he will deliver the 16th annual Nelson Mandela Lecture in Johannesburg.