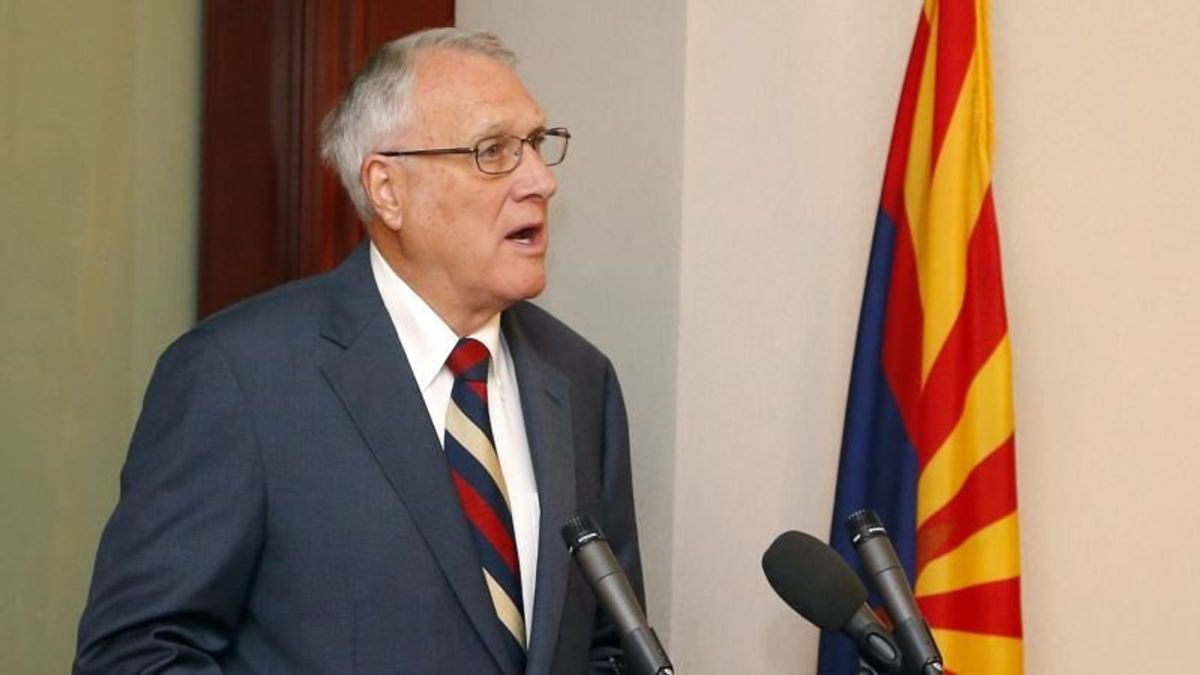 Former Arizona Senator Kyl to Replace McCain
Former Arizona Senator Kyl to Replace McCain
Former Arizona Senator John Kyl was named to replace the late Senator John McCain.
Arizona Governor Doug Ducey, who was required by state law to pick another Republican to fill the seat, said Tuesday of his choice: "There is no one in Arizona more prepared to represent our state in the U.S. Senate than Jon Kyl. He understands how the Senate functions and will make an immediate and positive impact benefiting all Arizonans."
McCain's widow, Cindy McCain, praised Kyl, calling him "a dear friend of mine and John's. It's a great tribute to John that he is prepared to go back into public service to help the state of Arizona."
Kyl, 76, has been working as a lobbyist at a Washington law firm since retiring from the Senate at the end of his third, six-year term in 2013. He is expected to be a placeholder through 2020, and not run in the election to fill the last years of McCain's term ending in early 2023.
Kyl has helped shepherd Supreme Court nominee Brett Kavanaugh through his Senate confirmation hearings that started Tuesday, giving Republicans one more vote to seat Kavanaugh on the high court.
McCain, who for 5-1/2 years was a prisoner of war during the Vietnam War in the 1960s before representing Arizona in Congress for more than 30 years, died last month after a yearlong battle with brain cancer. His life was celebrated with five days of services and remembrances before he was buried Sunday in a cemetery at his college alma mater, the U.S. Naval Academy in Annapolis, Maryland, near Washington.