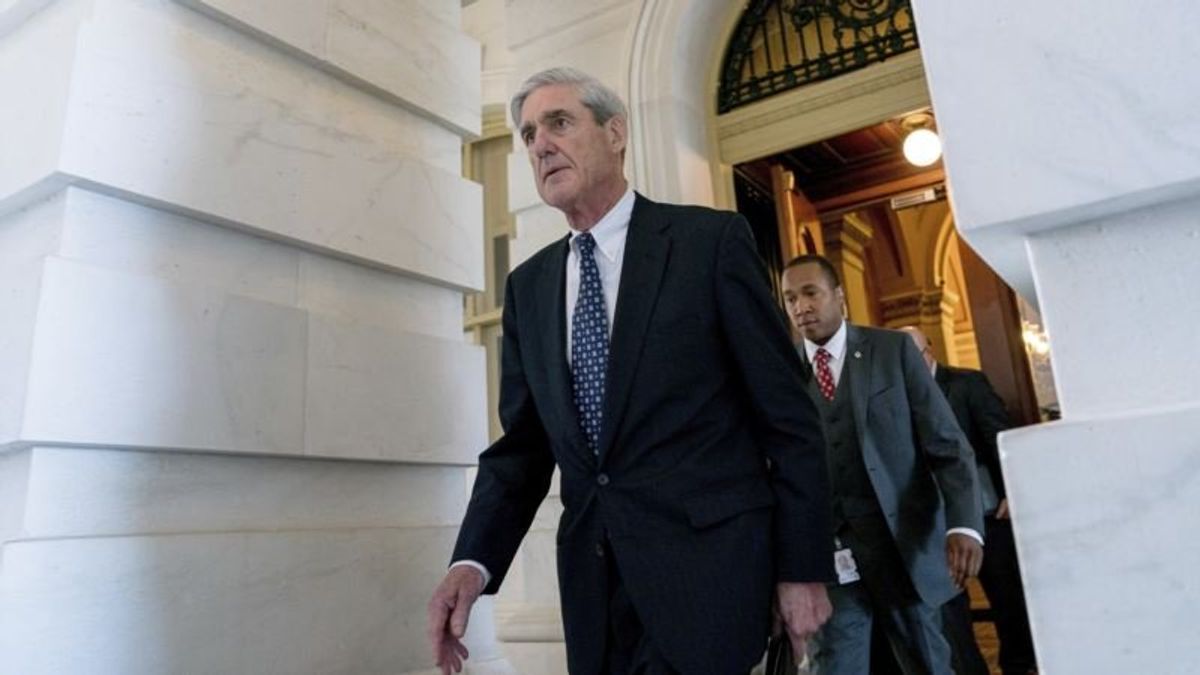 What Deadline? Mueller Probe Can Go Up to November 6 and Beyond
What Deadline? Mueller Probe Can Go Up to November 6 and Beyond
WASHINGTON —
Deadlines? What deadlines?
For months, President Donald Trump and his allies have said the special counsel needs to wrap up his Russia investigation within 60 days of the midterm elections in November, citing a Justice Department policy.
But in fact, special counsel Robert Mueller faces no time limit on his investigation. He can continue the probe — and issue new indictments — right up to November 6 and beyond.
Here's a look at what's ahead, and what's not, for the investigation:
No deadline
Mueller faces no limit, legal or otherwise, for finishing or releasing the findings of his probe. He can continue investigating, issuing subpoenas and interviewing witnesses.
Politics
The only thing that's changed is that Labor Day kicked off high election season in the battle for control of the House and Senate. So any action by Mueller between now and the November 6 voting risks being seen as an effort to affect the outcome. That's why the Justice Department has issued guidelines about the sensitivity of investigations in the run-up to elections.
What about the 60-day 'guidance'?
There is no policy that sets a 60-day pause in which the Justice Department is barred from investigating. Nor is there a cutoff date for an investigation to wrap up.
But Justice Department guidance issued over the past decade has been interpreted to mean that investigators, if possible, should avoid taking specific investigative actions — such as indicting candidates or raiding their office — in the run-up to an election.
"Law enforcement officers and prosecutors may never select the timing of investigative steps or criminal charges for the purpose of affecting any election, or for the purpose of giving an advantage or disadvantage to any candidate or political party," one such memo from 2012 states.
But the policy does not impose a specific cut-off date for investigations before an election. It does not require prosecutors — as some Trump supporters, including lawyer Rudy Giuliani, have suggested — to put an investigation on hold in the period before voters head to the polls.
The Justice Department's independent inspector general stated in a June report on the Hillary Clinton email investigation that former officials they interviewed did cite a so-called 60-day rule in which prosecutors avoid public disclosures of investigative steps against a candidate.
But, the report said, "the 60-Day Rule is not written or described in any department policy or regulation."
"I look at it sort of differently than 60 days," former Deputy Attorney General Sally Yates is quoted in the report as having said. "To me if it were 90 days off, and you think it has a significant chance of impacting an election, unless there's a reason you need to take that action, now you don't do it."
If there was such a rule, Comey broke it
These same issues surfaced within the FBI and Justice Department when agents, just weeks before the 2016 presidential election, discovered a new batch of Hillary Clinton emails that they considered relevant to their investigation into her use of a private email server.
Then-FBI Director James Comey decided to alert Congress to the emails just nine days before the election, saying he had a duty to update lawmakers after having previously told them that the FBI's work was done.
He followed up two days before the election to say that nothing in the new email batch had changed the original conclusion. But many Democrats blamed Comey's late disclosure for costing Clinton the election and said he shouldn't have spoken out publicly so soon before the race — especially when the FBI didn't even know what was in the email batch.
Requirements on Mueller
Mueller is only required by law to deliver a final report to Deputy Attorney General Rod Rosenstein, who has been in charge of the probe since Attorney General Jeff Sessions recused himself. Rosenstein could release the contents or withhold them.
What's next
It's certainly possible that more indictments or guilty pleas could be coming given that Mueller has not indicated that his work is near completion. The Mueller investigation has produced charges so far against 32 people, including four former Trump campaign or White House aides, and three Russian companies. A grand jury in Washington is continuing to hear testimony tied to Trump adviser Roger Stone.
Mueller's office has interviewed dozens of current and former aides as it scrutinizes whether Trump sought to obstruct justice, a determination that has not been made.
Meanwhile, federal prosecutors in New York have been examining a scheme to make hush-money payments to two women who say they had sex with Trump, a separate investigation that has ensnared former Trump lawyer, Michael Cohen, who pleaded guilty last month to campaign finance violations and implicated the president. Trump has denied wrongdoing
What does the public think?
The latest AP-NORC poll, conducted mid-August, found that approval of Trump's handling of the Russia investigation mirrors his approval ratings overall: A third support the president's actions, while 65 percent say they disapprove.
Other polling organizations have found a somewhat larger share of the public expressing approval of Mueller's handling of the investigation. In August, a CNN poll found 47 percent approved. A sizeable share — 58 percent — said they think the efforts are a serious matter that should be fully investigated. At the same time, about two-thirds said Mueller should try to complete his investigation before the midterm elections — including majorities in both parties.
Whither Mueller?
By all accounts, the man driving everything is a methodical and apolitical figure. He has not engaged with Trump or his allies, even as they mock the Russia probe as a "WITCH HUNT." Trump has tweeted that and more, including his constant mantra on Twitter and elsewhere that there was "NO COLLUSION."
Mueller's team has repeatedly surprised Trump's team with indictments, immunity pleas and testimony of those close to the president. White House Counsel Don McGahn spoke to Mueller's team for dozens of hours, for example.