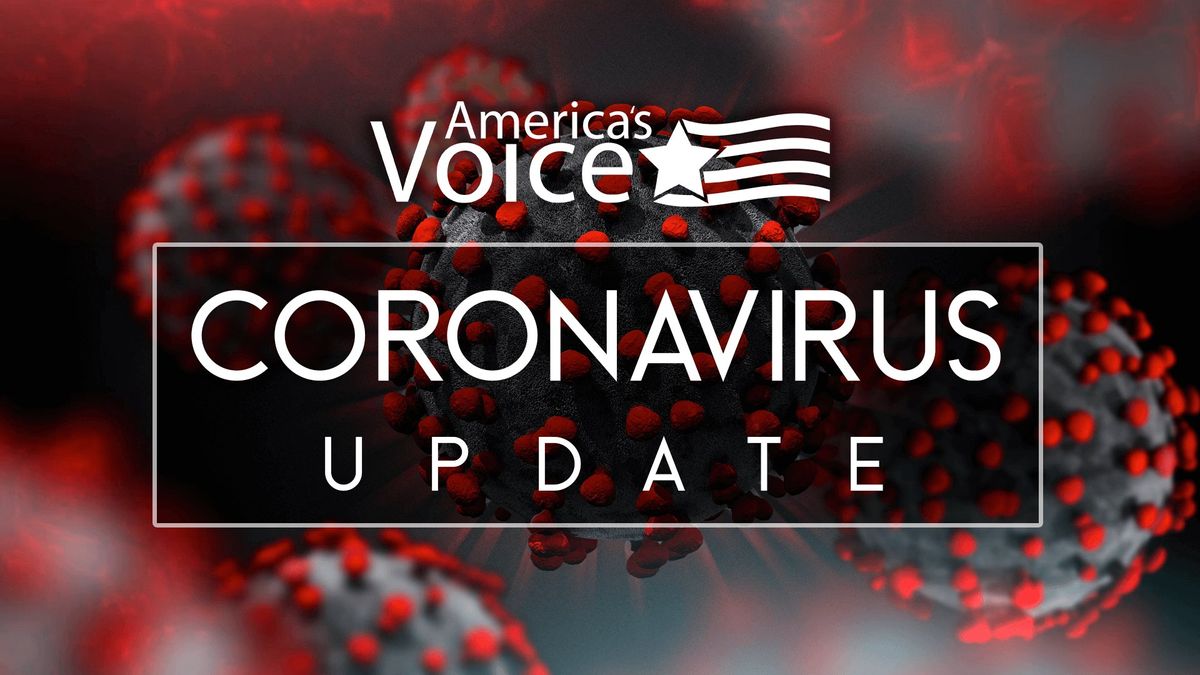 Coronavirus update; National Guard activated; Statements from POTUS; Tax deadline moved to July 15th.
The current number of coronavirus cases worldwide has soared passed 350,000 and the United States currently stands in 3rd place globally, with 39,371 officially confirmed cases as of Monday morning.
Of those confirmed cases, 467 have resulted in deaths, prompting several U.S. States to implement shelter-in-place orders affecting more than 70 million Americans. Schools in 47 states have closed for at least two weeks, with some states like California, suggesting school may be out until September.
The National Guard has been activated in New York, California, and Washington. Three states the President said have been hit the hardest. Supplies from our nation's stockpile are being deployed to the states, with all costs covered by FEMA, and the Governors of the respective states remaining in charge of operations. 
In addition to the distribution of medical supplies, the President also ordered the following from FEMA:
California

: 8 large federal medical stations with 2000 beds. Navy hospital ship "USNS Mercy" deployed to Los Angeles. 

New York

: 4 large federal medical stations with 1000 beds. 

Washington

: 3 large federal medical stations and 4 small federal medical stations with 1000 beds.
In addition to seeking a $1 trillion dollar relief package from lawmakers, the Trump administration and task force also discussed their plans of getting more resources to hospitals, families and small businesses, as well as developing treatments for COVID-19. At least $500 billion of the stimulus bill would go directly to Americans.
President Trump said in a press release that it was beautiful to see Democrats, Republicans, Independents, Liberals, and Conservatives all getting along and coming together to fight the coronavirus, referring to us all as "One big beautiful American family".
It requires a community to fight a pandemic like this as the moving parts are numerous and changes imminent. The administration has been in contact with the United States two largest trading partners, Canada, and Mexico. Agreements were recently reached to minimize nonessential travel but still allowed for essential trade to take place. 
The President also detailed calls with small business owners and representatives whom he referred to as the "economic engine of America". Stressing to democratic lawmakers the importance of the relief fund package that will help them stay afloat. Calls with nurses, doctors, cruise ship and airline companies, and CEOs of top businesses in the country were also taking place and of high importance to the administration.
The latest developments made with regards to the treatment of COVID-19 include the 1st vaccine clinical trials, antiviral therapies, and research into drugs currently being used in the U.S. and other countries. Chloroquine, a drug known for treating malaria as well as strong arthritis symptoms, is said to have had positive early results in treating the coronavirus. As more treatments and developments are made we will continue to update you.
Another unexpected consequence of the pandemic is the moving of the federal tax filing deadline. Treasury Secretary Steven Mnuchin announced that Americans will now have until July 15th of this year to submit their taxes as opposed to the April 15th deadline. However, this does not apply to State tax deadlines, so depending on where you live they could still be due April 15th.
Treasury Secretary Steven Mnuchin urged taxpayers to file as soon as possible regardless so they can get their returns sooner, rather than later, to help during these hard times.
By Heather Mullins