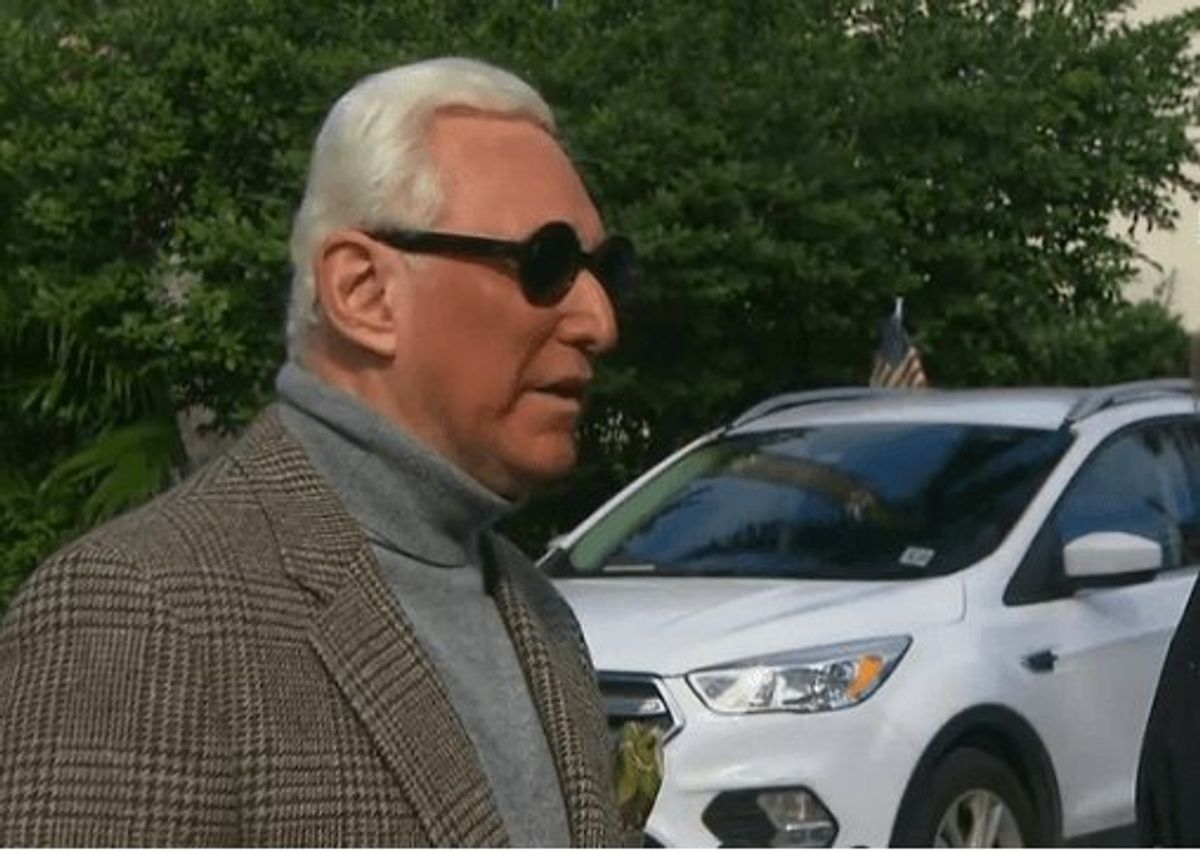 All 4 DOJ prosecutors resign after top brass reverses course on Roger Stone sentencing
Fox News reporting: "Three career Department of Justice prosecutors abruptly resigned their posts on Tuesday, in an apparent dramatic protest just hours after senior leaders at the DOJ said they would take the extraordinary step of effectively overruling the prosecutors' judgment by seeking a lesser sentence for President Trump's former adviser Roger Stone."
The Hill added: A Department of Justice (DOJ) prosecutor who asked a judge to sentence Roger Stone to between seven and nine years in prison has withdrawn from the former Trump aide's case after reports that officials would seek to reduce the sentencing recommendation.
The withdrawal by prosecutor Aaron Zelinsky on Tuesday came after the initial sentencing guidance was sharply criticized by President Trump, raising questions about potential political interference in the sentencing of Stone. Stone was found guilty of lying to Congress and witness tampering.
Here's some of the reactions on Twitter.
The media is outraged that prosecutors on the Roger Stone case are resigning

Democrats even want to open an IG investigation into Barr over it

But did you know:

In the first months of the Clinton Administration—all 93 US Attorneys were fired

Were they outraged then too?

🤔

— Charlie Kirk (@charliekirk11) February 11, 2020
#BREAKING: Michael Marando becomes the fourth and final prosecutor to withdraw from the Roger Stone case. pic.twitter.com/7trokZfByJ

— Jennifer Franco (@jennfranconews) February 11, 2020
"It was Ridiculous! – An Insult to Our Country!" – President Trump Talks to Reporters on Roger Stone Sentencing — GOES OFF (VIDEO) https://t.co/tImgPlpw2k via @gatewaypundit

— Jim Hoft (@gatewaypundit) February 11, 2020

And of course the left/dems are protesting and calling for immediate investigations:
The DOJ Inspector General must open an investigation immediately.

I will be sending a formal request to the IG shortly.https://t.co/JkpEzkZQFT

— Chuck Schumer (@SenSchumer) February 11, 2020