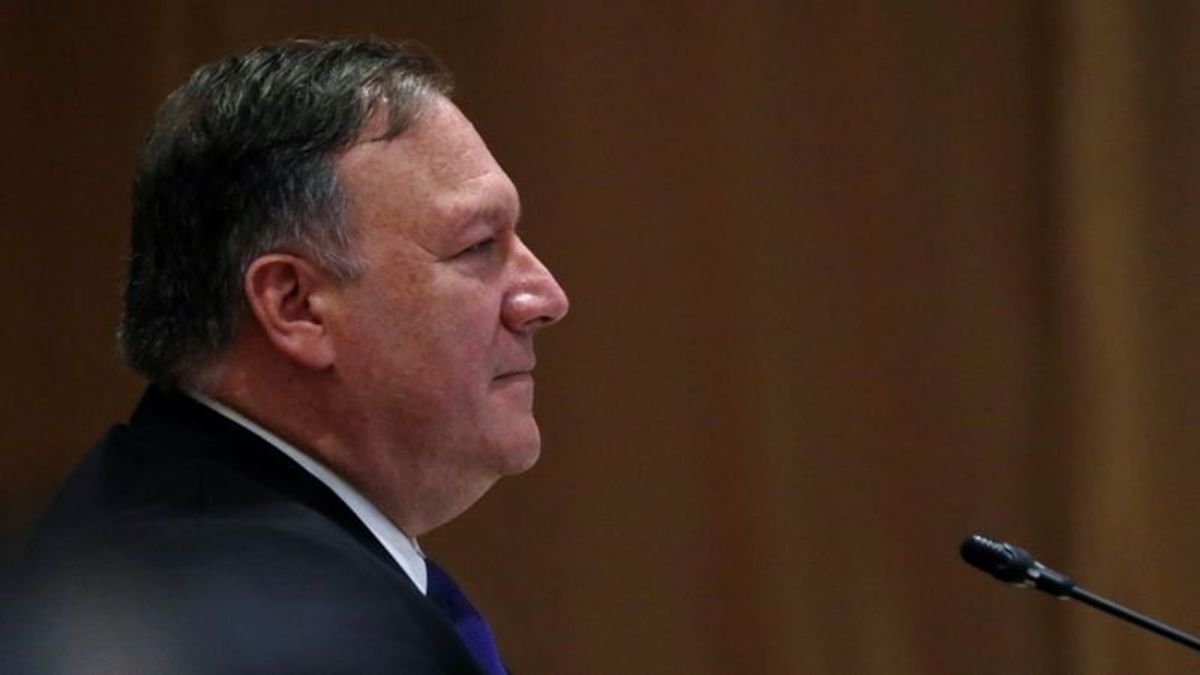 US Presses Turkey to Release Detained US Pastor
US Presses Turkey to Release Detained US Pastor
U.S. Secretary of State Mike Pompeo met with his Turkish counterpart Friday in an effort to obtain the release of Andrew Brunson, a detained U.S. pastor who Turkey accuses of backing terrorism. The Trump administration has placed sanctions on Turkish officials because of Brunson's detention. Turkey says the sanctions are unacceptable.
Pompeo and Mevlut Cavusoglu met on the sidelines of a meeting of regional ministers in Singapore.
Pompeo told reporters traveling with him before the meeting that the U.S. has warned Turkey "that the clock had run out and it was time for Pastor Brunson to be returned."
The top U.S. diplomat said, "Brunson needs to come home as do all the Americans being held by the Turkish government. Pretty straightforward. They've been holding these folks for a long time. These are innocent people."
Turkey has also detained three Turkish employees of the U.S. consulate in Istanbul.
US sanctions
The Turkish foreign ministry has called the sanctions a "disrespectful intervention in our legal system" that would harm "the constructive efforts toward resolving problems between the two countries."
The American pastor is on trial on terrorism and espionage charges for alleged links to followers of U.S.-based Turkish cleric Fethullah Gulen, who is blamed by Ankara for the 2016 failed coup and whom Turkey is seeking to extradite.
Last month, in a move widely seen as a gesture to Washington, Brunson was moved to house arrest after nearly two years in jail. But U.S. President Donald Trump is demanding Brunson's return to America. Turkish President Recep Tayyip Erdogan insists Brunson's detention is a matter for the courts.
Washington accuses Ankara of hostage-taking, claiming the pastor's detention is part of efforts to extract concessions over several disputes between the countries.
Pompeo'​s Asian tour
Pompeo was in Malaysia Thursday. It was the first stop of his Asian tour expected to focus on promoting free trade and pressuring North Korea to give up its nuclear weapons.
Since President Trump met North Korean leader Kim Jong Un in June, U.S. officials have been optimistic that Pyongyang will give up its nuclear weapons, though there is no evidence the North has begun that process.
Concerns over ongoing nuclear and missile activity in North Korea surged after The Washington Post reported Tuesday that U.S. intelligence officials believe Pyongyang is continuing to build new missiles in the same research facility it used to build intercontinental missiles capable of reaching the East Coast of the United States.
During his meetings with ASEAN counterparts in Singapore this week, Pompeo is also expected to discuss conflicts in the South China Sea, the Rohingya crisis in Rakhine state in Myanmar, and cybersecurity.
Pompeo is the first senior U.S. official to visit Malaysia since Prime Minister Mahathir Mohamad was took office following a May election dubbed "quite historic" by a senior State Department official.
VOA's William Gallo and Fern Robinson contributed to this report.