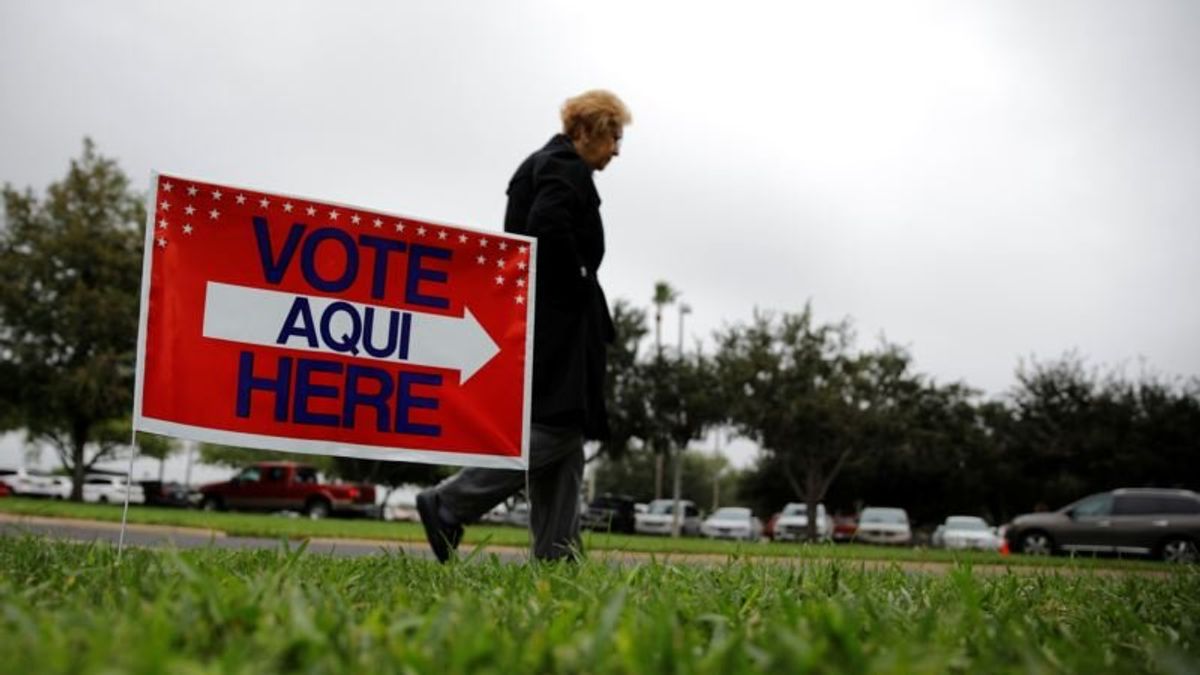 US Officials: Election Infrastructure Secure Ahead of Next Week's Vote
US Officials: Election Infrastructure Secure Ahead of Next Week's Vote
WASHINGTON —
Cyber sensors deployed to monitor the security of voting systems in United States are finding no signs of an imminent attack with the midterm elections just a week away, according to U.S. officials.
There have been persistent concerns that Russia and other countries might try to meddle in the November 6 U.S. elections by penetrating voter databases and other systems or networks to cause confusion, prevent voters from being able to cast their ballots or even find a way to change actual vote counts. But so far, those fears have not been borne out.
"We haven't seen anything that is alarming at this point," John Gilligan, executive chairman of the Center for Internet Security, told reporters Tuesday in Washington. "There's no indications that there's any specific attacks."
The center, working with the Department of Homeland Security, has helped deploy sensors that are monitoring 90-percent of U.S. voting systems.
Gilligan said the sensors are picking up some activity though most of it seems to be what he described as the work of "innocent third parties."
"There's just a lot of stuff out there in terms of people out on the network trying to access various sites," he said.
The assessment mirrors that given by a range of U.S. federal and state officials earlier this month following an exercise on election security hosted by the Department of Homeland Security.
"We haven't seen, certainly, any compromises or any sort of access to election equipment across the United States at this point," Chris Krebs, undersecretary for the Department of Homeland Security's National Protection and Programs Directorate, said at the time.
Focus on social media
Officials and independent experts warn it is not that Russia and other countries, like Iran and China, have not been active.
Instead, they caution most of the efforts have been focused on influence operations on social media.
"We continue to see significant Russian offensive cyber operations against [the] U.S. election in 2018, targeting dozens of congressional, state and local campaigns," said William Carter at the Center for Strategic and International Studies' Technology Policy Program. "The threat continues to be influence operations and espionage, not sabotage and disruption," Carter added, saying Moscow is likely to save its best tricks for the U.S. presidential election in 2020.
In the meantime, [Russia] is going to let us chase our tails in 2018 and look for them where they're not," he said.
In order to prepare for next Tuesday's midterm elections, the U.S. federal government has made $380 million in grants available to state officials to help improve election-related cybersecurity, purchase new voting equipment or improve voter registration systems.
All 50 states, as well as almost 1,000 local jurisdictions, have enrolled in the Elections Infrastructure Information Sharing and Analysis Center (EI-ISAC), to make it easier to share information about threats, both before and during the election.
"It is difficult to do any sort of attack of any scale without being noticed," said Robert Kolasky, Director, National Risk Management Center, Department of Homeland Security. "While adversaries may get smarter, we also get smarter."
JOIN US ON RUMBLE LIVE NOW!