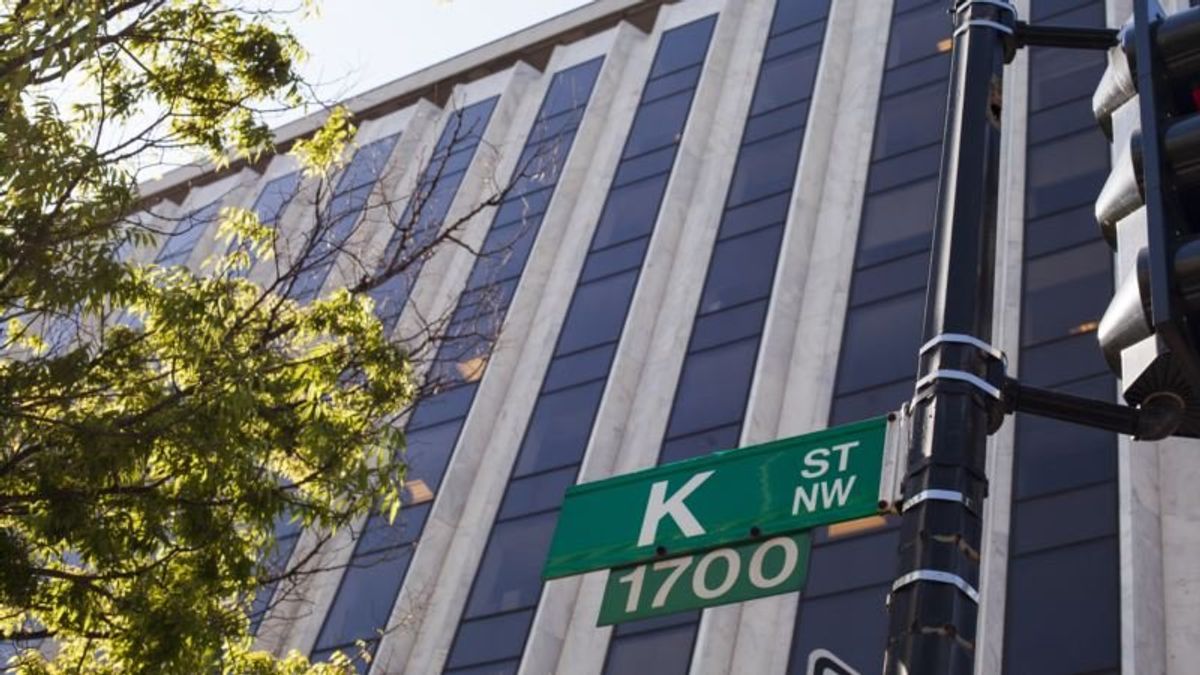 Report Says Saudi-hired Lobbyists Give Millions to Influence US Congress
Report Says Saudi-hired Lobbyists Give Millions to Influence US Congress
WASHINGTON —
U.S. lobbyists on Saudi Arabia's payroll gave more than $2.3 million to U.S. political campaigns in late 2016 and 2017 as they mounted a massive influence operation to blunt anti-Saudi congressional action and promote other Saudi interests in the United States, according to a new study of federal lobbying records.
The analysis of 2017 Foreign Agents Registration Act filings conducted by the Center for International Policy found that while a quarter of the money was given to political action committees, more than $1.5 million of the contributions were funneled to individual campaigns, with nearly $400,000 going to 75 members of Congress whom the lobbyists contacted on behalf of Saudi Arabia.
Among members of Congress, Kevin McCarthy, the Republican House Majority Leader, was the top Republican recipient of campaign donations from the Saudi lobbyists while Senator Bill Nelson was the top recipient on the Democratic side.
In 12 instances, members, both Republican and Democratic, received campaign contributions on the same day their offices were contacted by the Saudi lobbyists, in many cases about pending legislation that would allow victims of the 9/11 attacks on the United States to sue Saudi Arabia.
The members included Bob Corker, the Republican chairman of the Senate Foreign Relations Committee; Richard Burr, the Republican chairman of the Senate Intelligence Committee; and Rep. Cedric Richmond, a Democrat who chairs the Congressional Black Caucus.
"What we've seen in our research is that Saudi lobbyists did this repeatedly in 2017…and I'd imagine Saudi lobbyists are doing this right now," said Ben Freeman, director of the Foreign Influence Transparency Initiative and author of the report.
The campaign contributions are perfectly legal. U.S. law allows Americans to lobby on behalf of foreign governments and make campaign contributions to members of Congress they lobby as long as the activities and contributions are disclosed to the Justice Department.
Lydia Dennett, an investigator with the Project On Government Oversight in Washington, said that while the report gives the appearance of a quid pro quo relationship between the lobbyists and members of Congress, it does not suggest "they're acting as a pass-through for a foreign government."
"These people are often doing this in their personal capacities so it's very hard to tell if they're particularly politically motivated or if they have a personal relationship with the person they're donating money for," Dennett said.
Officials at Saudi Arabia's Washington embassy have not yet responded to VOA's request for comment on this story.
The report comes amid mounting international condemnation of the Oct. 2 killing of veteran Saudi journalist Jamal Khashoggi at Saudi Arabia's consulate in Istanbul. Saudi officials have said the killing was the work of rogue Saudi operatives, but critics have charged that Saudi Arabia has lied about its involvement in the brutal killing.
Four American lobbying firms have since stopped working for Saudi Arabia, but at least one other company has added the kingdom as a client. In all, more than two dozen U.S. lobbying and public relations firms currently work for Saudi Arabia. The kingdom spent more than $27 million on its U.S. lobbying efforts last year.
"If the findings in this report are any indication, the Saudi lobby in Washington is most likely feverishly contacting congressional offices to stymie legislation that would punish Saudi Arabia for their actions, and they're likely making campaign contributions to those same members of Congress," the report says.
According to the report, 29 firms and individuals were registered under FARA to represent Saudi Arabia last year, carrying out more than 2,500 "political contacts." The activities, ranging from contacting members of Congress to reaching out to media outlets to push a pro-Saudi narrative, were carried out by more than 100 individuals working for these firms, the report said.
The Senate was the most contacted institution, followed by the media, the House of Representatives and the Executive Branch. House and Senate offices were contacted a total of 1,409 times, nearly three times per member. The congressional outreach was "overwhelmingly" aimed at party leaders and members on key committees such as the Senate Foreign Relations Committee, the report said.
Republican Senator Lindsey Graham, who serves on the Senate Armed Services Committee and has emerged as a staunch critic of Saudi Arabia in the wake of Khashoggi's killing, was the most contacted member of Congress, with his office contacted 36 times, according to the report. Among the Democrats, Chris Coons, a member of the Senate Foreign Relations Committee, was the most contacted member. His office was contacted a total of 33 times.
The extraordinary lobbying and public relations campaign came during a period in which Saudi Arabia sought to block the Justice Against Sponsors of Terrorism Act (JASTA) and counter criticism over its war in Yemen, a blockade of Qatar, a controversial crackdown on corruption, and efforts to block sales of precision guided missiles.
The report found that the most cited reasons for contacting congressional offices were JASTA, Yemen, Qatar, precision guided missiles or arms sales.
JOIN US ON RUMBLE LIVE NOW!