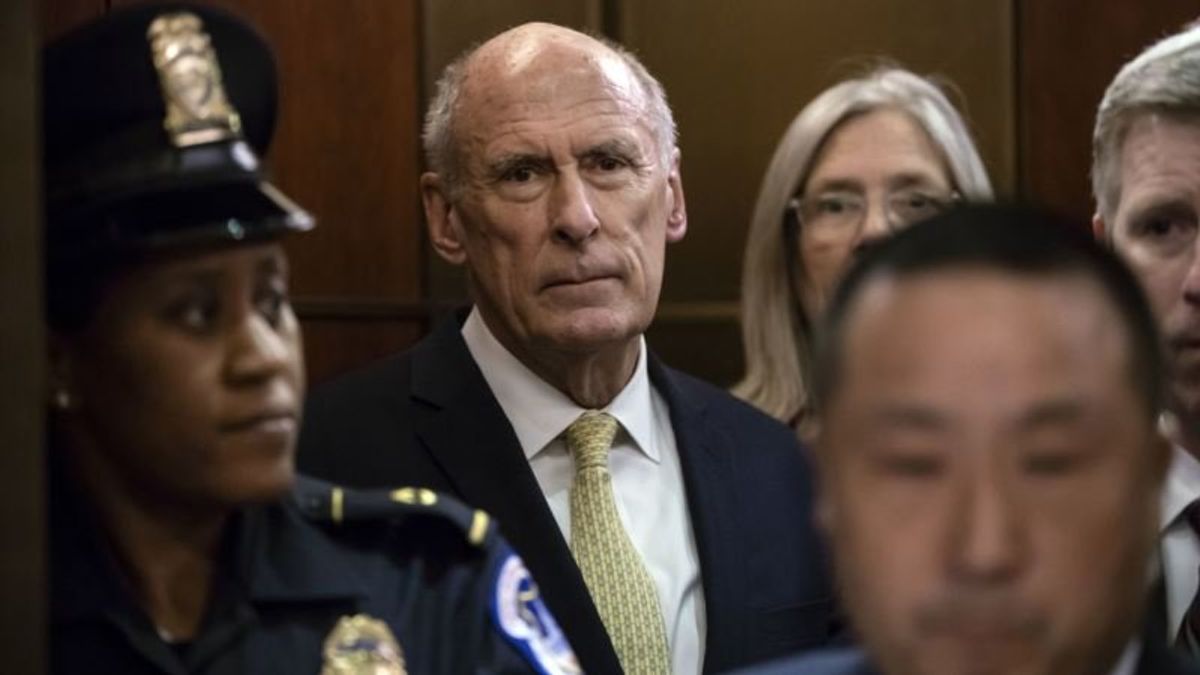 US Intelligence Chief is Tough on Russia, at Odds with Trump
US Intelligence Chief is Tough on Russia, at Odds with Trump
ASPEN, COLO —
National Intelligence Director Dan Coats' drumbeat of criticism against Russia is clashing loudly with President Donald Trump's pro-Kremlin remarks, leaving the soft-spoken spy chief in an uncomfortable – and perhaps perilous – seat in the administration.
Trump's remarks after Wednesday's Cabinet meeting, where he appeared to deny the longtime U.S. foe was still targeting American elections, are just the latest in a growing list of statements that conflict with Coats'. His job is to share the work of the 17 intelligence agencies he oversees with the president.
Coats, who will be speaking Thursday at a national security conference in Aspen, Colorado, is a former Republican lawmaker. He was banned from traveling to Russia in 2014 for calling out its annexation of Crimea, and he has continued to raise the alarm on Russia since his appointment by Trump as intelligence chief in March 2017.
That's left Coats in a tight spot. Trump has been determined to forge closer ties with Russian President Vladimir Putin, culminating in this week's extraordinary summit in Helsinki. The disconnect with Coats was laid bare after Trump sparked outrage back home by giving credence to Russia's denial of interference in the 2016 U.S. election as he stood alongside Putin.
Back in Washington, Coats was quick to issue a statement Monday to rebut that position. He restated the U.S. intelligence assessment about Russian meddling and "their ongoing, pervasive efforts to undermine our democracy."
Former intelligence officials say Coats is just speaking truth to power, a mantra often used in describing the intelligence agencies' historical relationship with any president. But in the Trump administration, Coats could be walking into a minefield, given the president's track record of firing officials who don't toe his line.
Michael Morell, former deputy and acting director of the CIA, said Coats and other national security officials in the Trump administration are just doing their jobs, and the president undermines them and the institutions they lead when he makes "inaccurate statements."
"By doing this, the president is undermining our national security," Morell said.
Trump did walk back his post-Putin summit comments on Tuesday, saying he'd misspoken when he said he saw no reason why it was Russia that had interfered in the 2016 election. He also said he accepted the intelligence agencies' conclusion of Russian meddling. But he added, "It could be other people also. A lot of people out there."
The president's mixed messaging grew even more confusing Wednesday. He was asked if Russia was still targeting the U.S. and answered "no" – a statement that Morell contended was "flat-out wrong" because the Russians never stopped trying to interfere in the U.S. democracy.
White House press secretary Sarah Huckabee Sanders said later that Trump does believe that Russia may try to target U.S. elections again and the "threat still exists."
When asked Wednesday in a CBS News interview whether Trump agrees with Coats that the Russian threat is ongoing, the president said he did.
"Well, I accept. I mean, he's an expert. This is what he does. He's been doing a very good job. I have tremendous faith in Dan Coats, and if he says that, I would accept that. I will tell you though, it better not be. It better not be,'' Trump said.
Trump has had a tense relationship with U.S. intelligence agencies since before he was elected, largely because of their conclusion that Putin ordered "an influence campaign" in 2016 aimed at helping the Trump campaign and harming his Democratic opponent, Hillary Clinton.
Earlier in the administration, Coats' voice was drowned out by the more outspoken Mike Pompeo, who was CIA director before Trump tapped him as secretary of state. Now with Pompeo heading the State Department, Coats has been thrust into the limelight as the voice of the intelligence community. In Aspen on Thursday, he's expected to outline the cyberthreats the U.S. faces from Russia as well as other countries, such as China, North Korea and Iran.
Coats, 75, has been immersed in Washington politics for years. He served in the House in the 1980s and the Senate in the 1990s and 2010s and was the U.S. ambassador to Germany from 2001 to 2005. In 2014, Coats, who was a member of the Senate Intelligence Committee, denounced Russia's interference in eastern Ukraine and was banned from Russia.
Coats blew it off: "Our summer vacation in Siberia is a no-go," he joked.
Still, Coats is not known as being flippant. He's prided himself as being a steady voice, but it's clear he is no fan of Russia.
In comments at a Washington think tank last week, he said, "The Russian bear … is out of the cave, hungry and clawing for more territory, more influence and using the same tactics we saw in the Cold War and more."
He said the "more" is cyberthreats that are targeting U.S. government and businesses in the energy, nuclear, water, aviation and critical-manufacturing sectors. He said that while there had not been the scale of electoral interference detected in 2016, "we fully realize that we are just one click on a keyboard away from a similar situation repeating itself."
Those tough remarks came just days before the Trump-Putin summit – and that was not the first time Coats has made statements starkly at odds with his boss.
On June 8, when Trump suggested at a summit in Canada that Russia should be asked to rejoin the G-7 organization of industrialized nations, Coats was making a speech in Normandy, France. There, Coats offered a laundry list of what he said were recent malign activities by Moscow. Those included political hacking in France, Germany and Norway, a damaging cyberassault on Ukraine, and Russian agents' alleged attempt to kill two people in Britain with a nerve agent.
"These Russian actions are purposeful and premeditated and they represent an all-out assault, by (Russian President) Vladimir Putin, on the rule of law, Western ideals and democratic norms," he said.