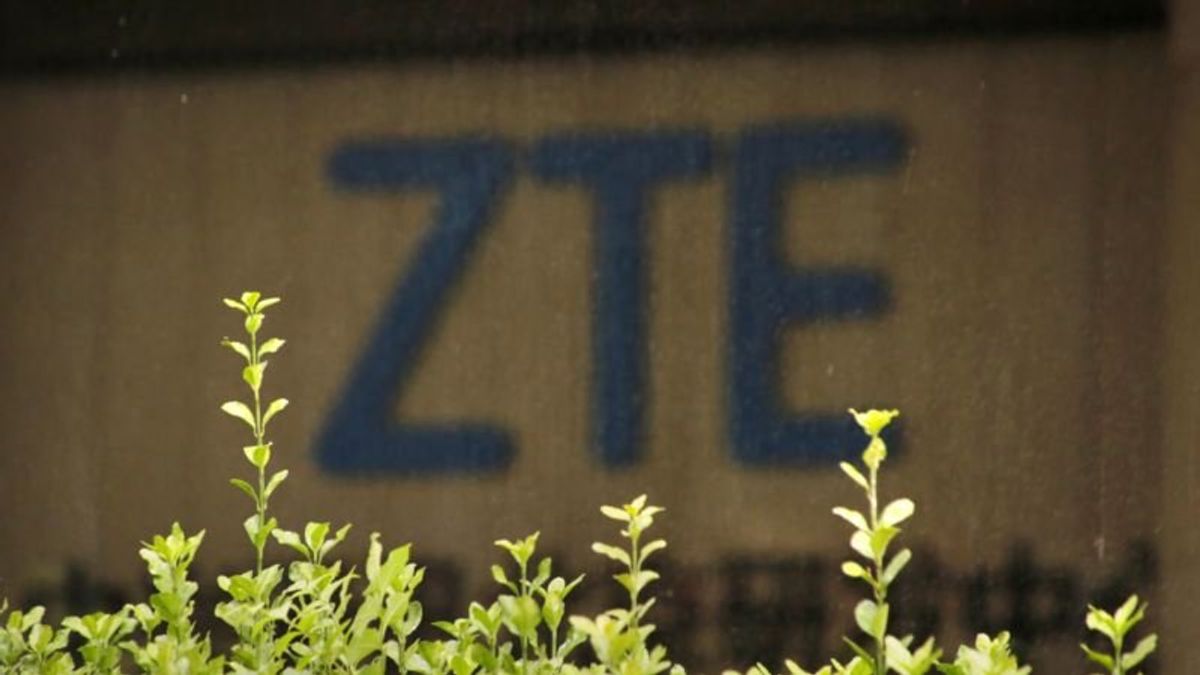 US House Passes Defense Bill Targeting Chinese Investments
US House Passes Defense Bill Targeting Chinese Investments
The U.S. House of Representatives on Thursday passed a sprawling $716 billion defense authorization bill that also aims to rein in China's investments in the United States and prohibits the U.S. government from using technology from major Chinese telecommunications firms.
The John S. McCain National Defense Authorization Act, which must also be approved by the Senate, passed the House by a vote of 359-54. While the measure puts controls on U.S. government contracts with ZTE Corp and Huawei Technologies Co Ltd because of national security concerns, the restrictions are far weaker than initially drafted.
It also strengthens the Committee on Foreign Investment in the United States (CFIUS), which reviews proposed foreign investments to weigh whether they present national security concerns.
The White House praised the House passage of the legislation and for including a pay raise for military troops.
"It also takes positive steps that are consistent with the Administration's commitment to maintaining a strong and resilient manufacturing and defense industrial base," Sarah Sanders, the White House press secretary, said in a statement.
The sprawling piece of legislation — which is necessary to approve ongoing military operations — has historically enjoyed strong bipartisan support.
The strength of sanctions against ZTE Corp have waned. Earlier in July, U.S. lawmakers cut measures from a defense bill that would have reinstated sanctions on ZTE Corp, abandoning an attempt to punish the company for illegally shipping U.S. products to Iran and North Korea.
Lawmakers from both parties have been at odds with Republican President Donald Trump over his decision last week to lift his earlier ban on U.S. companies selling to ZTE, allowing China's second-largest telecommunications equipment maker to resume business.
An amendment backed by two Republicans and two Democrats would have reinstated the sanctions but was stripped out of the must-pass defense policy bill, lawmakers said on Friday.
Lawmakers are also using the military authorization bill as a vehicle to pass new rules governing investment by foreign-owned entities in the United States.
The remit of CFIUS, an interagency group led by the Treasury Department that assesses mergers and stock buys by foreign investors and companies to ensure that the purchases do not harm national security, was broadened.
Nothing in the bill will change CFIUS' basis decision-making process — the deals that were ordered scrapped by CFIUS previously will still be scrapped and the deals that were allowed will still be allowed, according to most CFIUS practitioners.
That said, the legislation will expand the number of minority investments reviewed by CFIUS and allows for abbreviated reviews of less controversial deals. It also provides for more secure funding for the agency, which has seen its workload balloon in recent years.
"It expands CFIUS' jurisdiction. It creates mandatory filing obligations for certain types of transactions. And it greatly increases the resources available to CFIUS," Stephen Heifetz, a CFIUS expert with the law firm Wilson Sonsini Goodrich & Rosati, said in a telephone interview.
Separately, the legislation would authorize spending $7.6 billion for 77 F-35 Joint Strike Fighter jets, made by Lockheed Martin Corp.
But it would prohibit delivery of the advanced aircraft to fellow NATO member Turkey. U.S. officials have warned Ankara that a Russian missile defense system that Turkey plans to buy cannot be integrated into the NATO air and missile defense system.