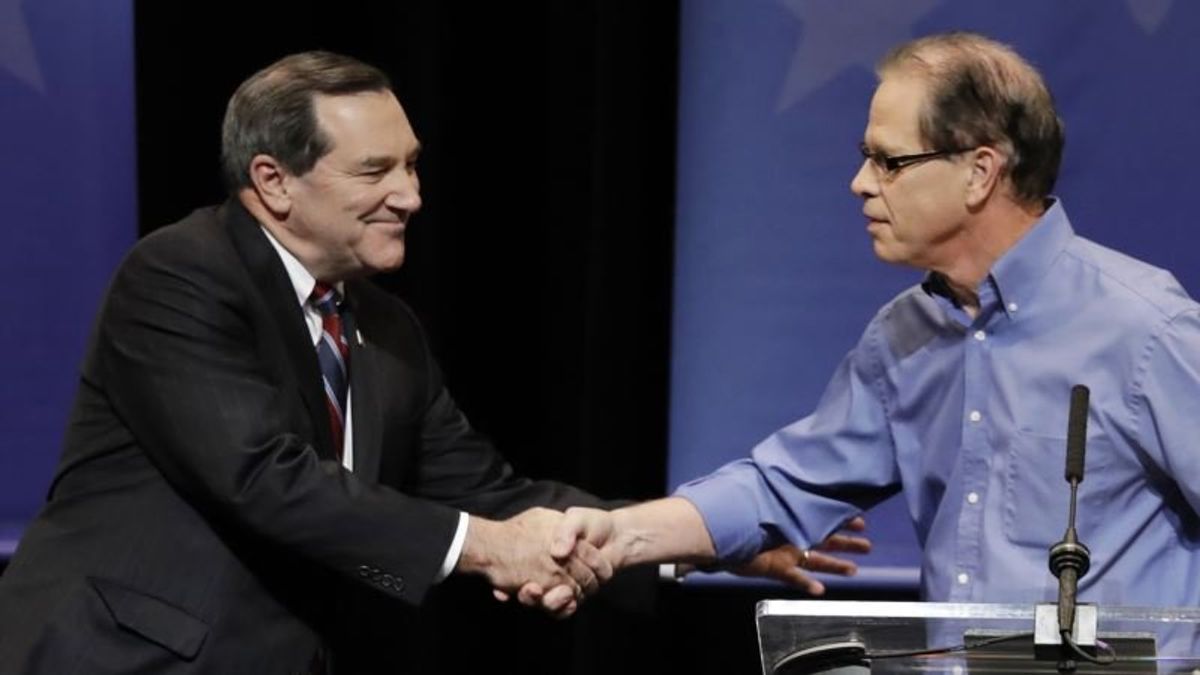 US Candidates Making Final Appeals to Midterm Voters
November 5, 2018, 4:21 AM
US Candidates Making Final Appeals to Midterm Voters
U.S. congressional candidates and high-profile advocates are using their final full day of campaigning Monday to try to attract voters as the nation's major political parties battle for control of the Senate and House of Representatives in midterm elections.
President Donald Trump wants his fellow Republicans to hold their majorities in both chambers, while Democrats are seeking to break up the monopoly.
Political analysts and opinion poll results give the Democrats a better chance at winning back a majority in the House than in the Senate. Voters on Tuesday will choose who will fill all 435 seats in the House and 35 of the 100 Senate seats.
Trump has campaign events Monday in Ohio, Indiana and Missouri.
Before traveling to rallies Sunday in Georgia and Tennessee, Trump expressed optimism about his party's prospects.
"I think we're going to do well in the House. But as you know, my primary focus has been on the Senate, and I think we're doing really well in the Senate," he said.
Trump told those at a rally in Georgia that voters have to decide whether to build on what he called the "extraordinary prosperity that we've created" or allow Democrats to "take a giant wrecking ball to our economy and to our future."
Former President Barack Obama campaigned Sunday in support of Democratic Senator Joe Donnelly in Indiana, telling the crowd there it was his administration that started the economic recovery after the severe recession that hit the country in 2008.
Obama accused the Republican-controlled Congress of trying to turn back the policies and progress made during his eight years in office. He also mocked Trump for saying he wants to help regular people after signing huge tax cuts for the wealthy.
At another campaign stop in Chicago, Obama talked more generally about Tuesday's vote, saying it might be the "most important election of our lifetimes."
"There is a contest of ideas going on right now, about who we are and what kind of country we are going to be. Healthcare for millions is on the ballot. A fair shake for working families is on the ballot. And most importantly the character of our nation is on the ballot," Obama said.
In addition to the congressional races, 36 of the 50 U.S. states are electing governors on Tuesday. Currently there are 33 Republican governors, 16 Democrats and one independent.
Voters will also be asked to pick sides on a number of state ballot initiatives. Those include issues such as whether to legalize marijuana, allow felons to have their voting rights restored, expand Medicaid coverage, and determine what identification should be required to vote.