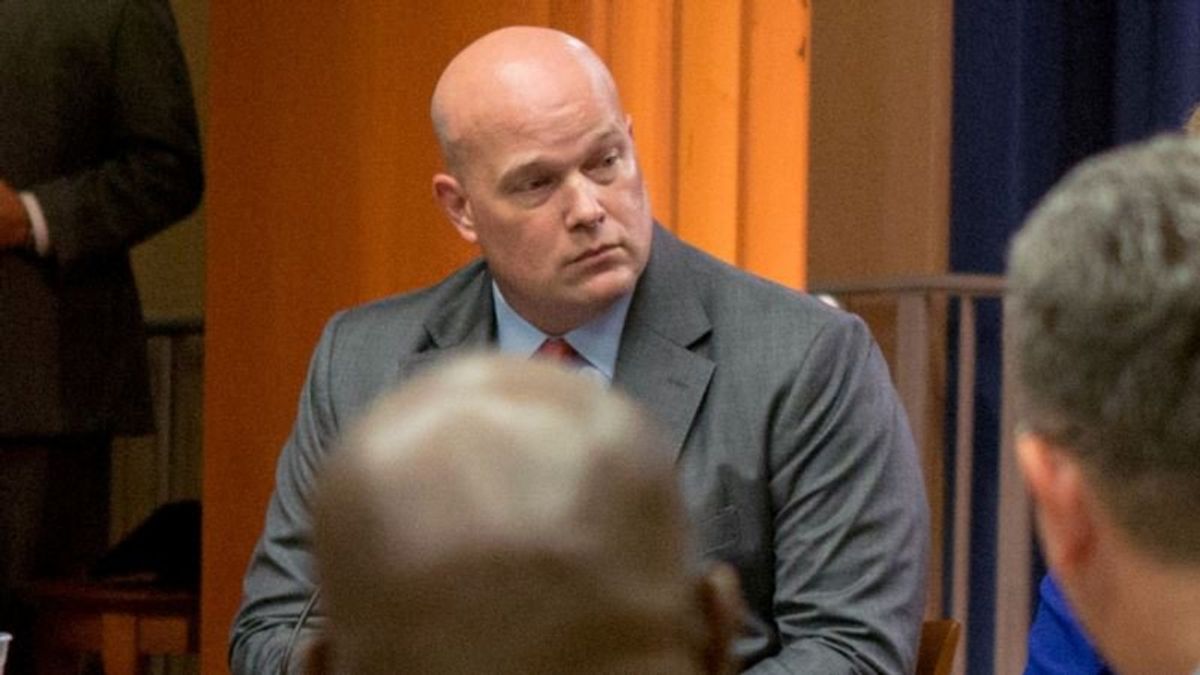 US Acting AG Will Consult With Ethics Officials on Possible Recusals
November 12, 2018, 10:30 PM
US Acting AG Will Consult With Ethics Officials on Possible Recusals
WASHINGTON —
Acting U.S. Attorney General Matthew Whitaker will consult with ethics officials about any matters that could require him to recuse himself, the Justice Department said on Monday, after critics called on him to step aside from overseeing a Special Counsel probe into Russian interference in the 2016 election.
"Acting AG Matt Whitaker is fully committed to following all appropriate processes and procedures at the Department of Justice, including consulting with senior ethics officials on his oversight responsibilities and matters that may warrant recusal," spokeswoman Kerri Kupec said in a statement.
Whitaker became the acting attorney general last week after President Donald Trump ordered Jeff Sessions to resign following months of criticizing him for recusing himself from the Russia investigation, which Trump has repeatedly called a "witch hunt."
Sessions' recusal paved the way for Deputy Attorney General Rod Rosenstein to appoint Special Counsel Robert Mueller in May 2017.
The investigation has already led to criminal charges against dozens of people, including Trump's former campaign chairman Paul Manafort and his former National Security Adviser Michael Flynn.
With Whitaker's appointment, Rosenstein is no longer in charge of the Russia probe. Democrats in Congress have said they fear Whitaker could undermine or even fire Mueller after he expressed negative opinions about the probe before joining the Justice Department as Sessions' chief of staff in October 2017.
On Sunday, top Democrats in the House of Representatives and the Senate sent a letter to the Justice Department's chief ethics officer to ask whether Whitaker had received any guidance on possibly recusing himself from the Russia probe.
"Allowing a vocal opponent of the investigation to oversee it will severely undermine public confidence in the Justice Department's work on this critically important matter," the letter said.
Democrats have also raised questions about whether Whitaker's appointment was legal under the Constitution because Trump ignored a statutory line of succession and deprived senators of their "advice and consent" role.
San Francisco's city attorney said on Monday his office may take legal action if the Justice Department does not provide a legal justification for Whitaker's appointment.
The city has four cases proceeding in court that name Sessions as a defendant, including one which led to an injunction blocking a Trump executive order over "sanctuary cities" that the administration claims are protecting illegal immigrants from deportation.
The Wall Street Journal reported on Monday that the Justice Department expects to publish a legal opinion supporting Whitaker's appointment.