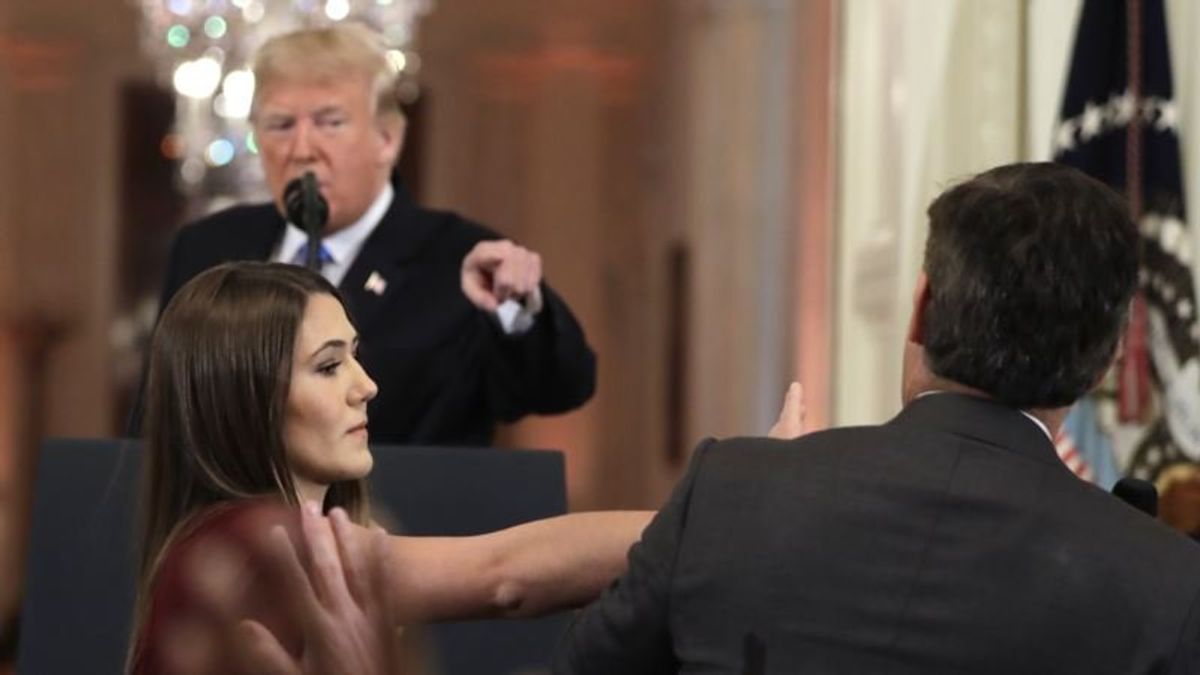 CNN Sues Trump to Restore Reporter's White House Access
CNN Sues Trump to Restore Reporter's White House Access
CNN has filed a lawsuit against the Trump administration in an effort to restore White House access for Jim Acosta, a reporter who had his press credentials revoked.
The television news network filed the lawsuit Tuesday in U.S. District Court in Washington.
"The wrongful revocation of these credentials violates CNN and Acosta's First Amendment rights of freedom of the press, and their Fifth Amendment rights to due process," CNN said in a statement. "We have asked this court for an immediate restraining order requiring the pass be returned to Jim, and will seek permanent relief as part of this process."
Acosta is one of CNN's highest-profile reporters. He is known for his tough questioning of President Donald Trump and other top White House officials.
The Trump administration last week suspended Acosta's "hard pass," which granted him access to the White House. The suspension came after Acosta challenged Trump's portrayal of a caravan of Central American migrants as an "invasion."
White House officials have also accused Acosta of "placing his hands" on a White House press aide who had tried to take the microphone from him during the interaction. Video showed that Acosta was not aggressive with the aide.
The White House Correspondents' Association on Tuesday said it "strongly supports CNN's goal of seeing their correspondent regain a U.S. Secret Service security credential that the White House should not have taken away in the first place."
"The President of the United States should not be in the business of arbitrarily picking the men and women who cover him," said WHCA President Olivier Knox.
Since entering the political scene in 2015, Trump has regularly launched verbal attacks on reporters and outlets that he considers unfair. Most notably, he has referred to some organizations as the "enemy of the people."