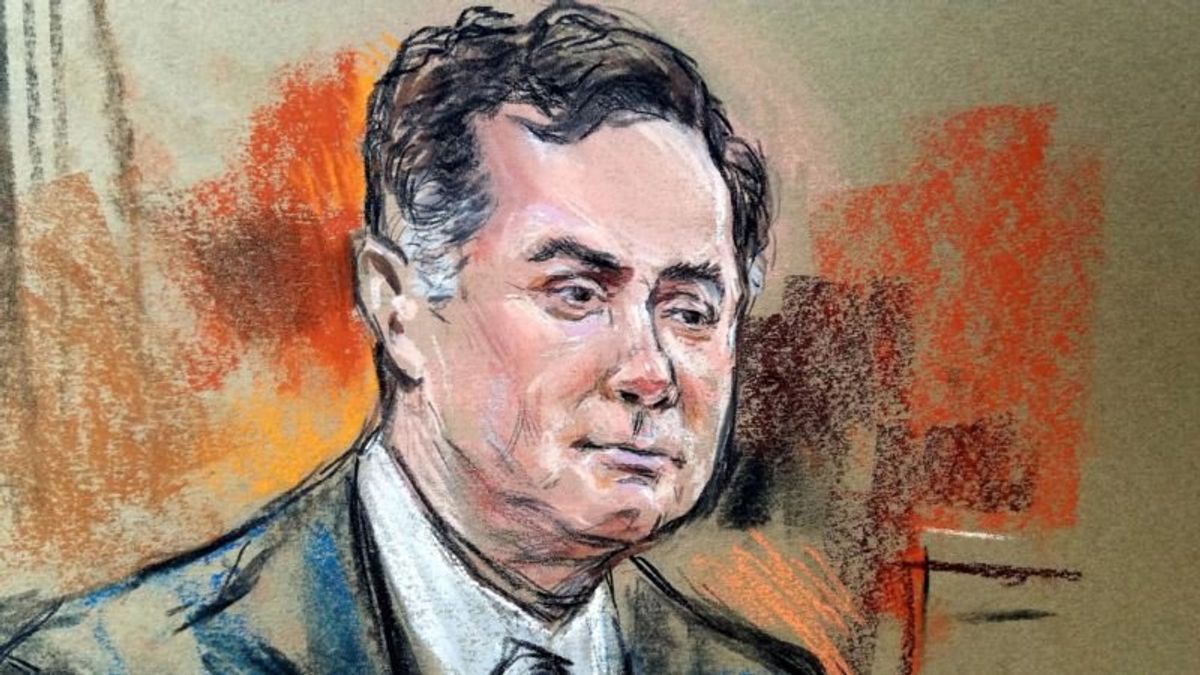 Under Investigation or Convicted — Current and Ex-Trump Aides Facing Scrutiny

Under Investigation or Convicted — Current and Ex-Trump Aides Facing Scrutiny
In the most dramatic day yet in the investigation into Russian meddling in the 2016 U.S. presidential election, federal prosecutors on Tuesday secured the conviction of U.S. President Donald Trump's former campaign manager and a plea agreement from the president's longtime attorney.
As Special Counsel Robert Mueller continues his Russia probe, the following is a list of people who have indicted or convicted or are being investigated. The court documents related to Mueller's investigation are at https://www.justice.gov/sco.
Trump has denied any collusion by his campaign and has long denounced the Mueller probe as a witch hunt. Mueller told Trump's attorneys in March he was continuing to investigate the president but did not consider him a criminal target "at this point," the Washington Post reported in early April.
In federal court in New York on Tuesday, Trump's former personal lawyer, Michael Cohen, pleaded guilty to campaign finance violations and other charges, saying he made payments to influence the 2016 election at the direction of a candidate for federal office. The deal included a possible prison sentence of up to five years and three months.
Also on Tuesday, a jury in federal court in Alexandria, Virginia found former Trump election campaign chairman Paul Manafort, guilty on eight of 18 charges of filing false tax returns, failing to disclose his offshore bank accounts and bank fraud. The judge declared a mistrial on the remaining 10 counts and gave prosecutors until Aug. 29 to decide whether to retry him on the deadlocked charges. Manafort still faces separate charges brought by Mueller in federal court in Washington.
Michael Flynn, a former national security adviser to Trump who was also a close campaign aide, pleaded guilty in December to lying to FBI agents about his contacts with Russia and agreed to cooperate with Mueller's investigation. On Tuesday, Mueller and Flynn's defense team asked for more time before Flynn is sentenced.
George Papadopoulos, a former Trump campaign adviser, pleaded guilty in October to lying to FBI agents about his contacts with Russia. According to documents released with his guilty plea, Papadopoulos offered to help set up a meeting with then-candidate Trump and Russian President Vladimir Putin. He has been cooperating with Mueller. On Aug. 17, Mueller's office recommended that Papadopoulos serve up to six months in prison for lying to federal investigators and impeding the investigation.
Rick Gates, a former deputy campaign chairman, pleaded guilty in February to conspiracy against the United States and lying to investigators, and agreed to cooperate with the Mueller probe.
​Alex Van der Zwaan, a lawyer who once worked closely with Manafort and Gates, pleaded guilty in February to lying to Mueller's investigators about contacts with an official in the Trump election campaign. Van der Zwaan, the Dutch son-in-law of one of Russia's richest men, was sentenced on April 3 to 30 days in prison and fined $20,000.
Twelve Russian intelligence officers were indicted by a federal grand jury on July 13, accused of hacking Democratic computer networks in 2016, in the most detailed U.S. accusation yet that Moscow meddled in the presidential election to help Trump. The Russian government has repeatedly denied meddling in the election.
Thirteen Russians and three Russian entities were indicted in Mueller's investigation in February, accused of tampering in the 2016 election to support Trump.
Richard Pinedo, who was not involved with the Trump campaign, pleaded guilty in a case related to the Mueller probe in February to aiding and abetting interstate and foreign identity fraud by creating, buying and stealing hundreds of bank account numbers that he sold to individuals to use with large digital payment companies. Pinedo "made a mistake" but "had absolutely no knowledge" about who was buying the information or their motivations, his lawyer said. Sources familiar with the indictment said Pinedo was named as helping Russian conspirators launder money as well as purchase Facebook ads and pay for rally supplies.
Konstantin Kilimnik, a Manafort aide in Ukraine and political operative with alleged ties to Russian intelligence, was charged on June 8 with tampering with witnesses about their past lobbying for Ukraine's former pro-Russian government.