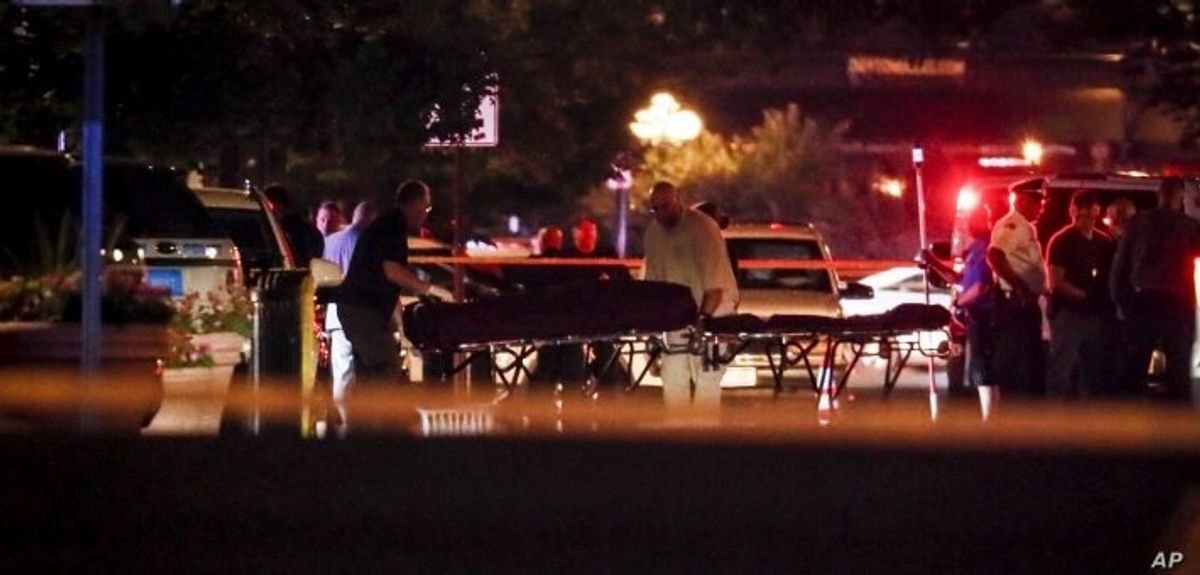 Two US Mass Shootings Leave 29 Dead, Dozens Injured
Bodies are removed from at the scene of a mass shooting, Aug. 4, 2019, in Dayton, Ohio.
Updated Aug.4, 6:40PM
In 13 hours of carnage in the United States, two shooters in separate incidents killed 29 people and injured dozens, leaving authorities searching for motives behind the mayhem.
U.S. President Donald Trump on Sunday ordered flags at all government buildings to be flown at half-staff for the next five days, "as a mark of solemn respect for the victims of the terrible acts of violence" in El Paso, Texas and Dayton, Ohio.
"Hate has no place in our country," Trump said Sunday, telling reporters "a lot of things are being done" to stop future attacks.
He called the killings a mental health issue and said he planned to make a more extensive statement about the killings Monday morning.
The FBI, local and state law enforcement are working together in El Paso and in Dayton, Ohio. Information is rapidly being accumulated in Dayton. Much has already be learned in El Paso. Law enforcement was very rapid in both instances. Updates will be given throughout the day!

— Donald J. Trump (@realDonaldTrump) August 4, 2019
A gunman wearing body armor and carrying extra magazines of ammunition was shot to death by police less than a minute after he opened fire early Sunday in a popular nightlife area in the Midwest city of Dayton. The man killed nine people including his own sister and wounded at least 27, four seriously.
Police said they believe there was only one shooter in the incident, 24-year-old Connor Betts, who said on social media that he was a psychology student at a community college in the Dayton area. But police have yet to suggest a motive.