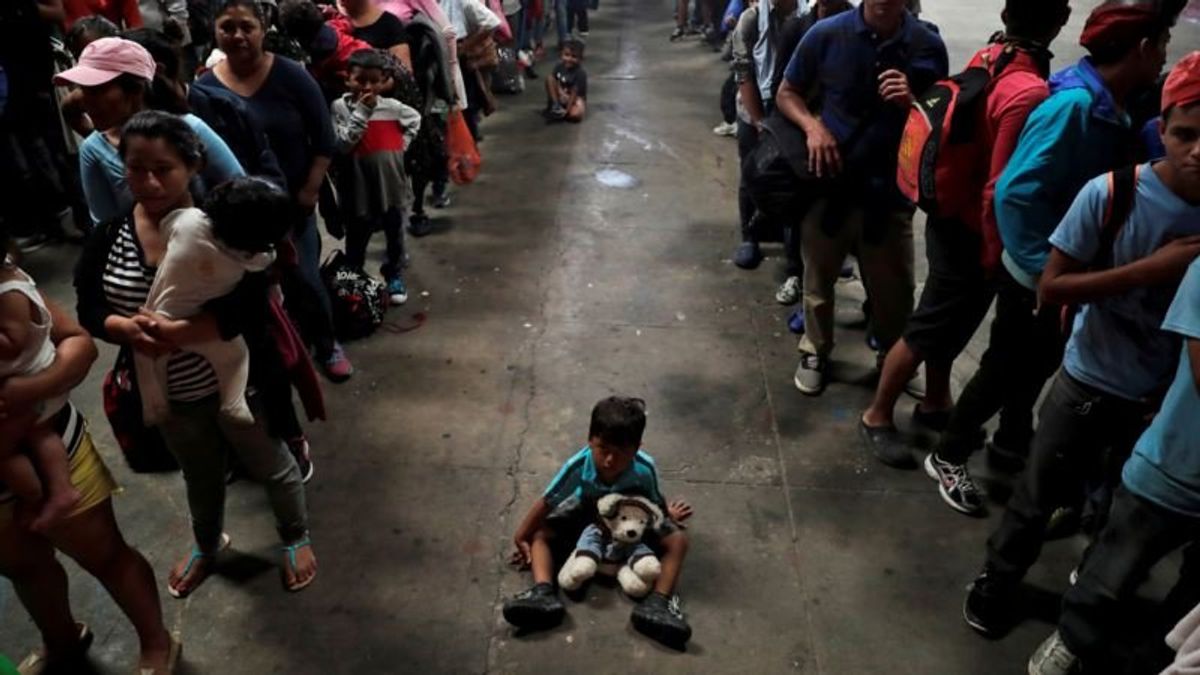 Trump Threatens to Close US-Mexico Border to Stop Migrants
Trump Threatens to Close US-Mexico Border to Stop Migrants
U.S. President Donald Trump is threatening a military closure of the U.S. border with Mexico if the neighboring country fails to stop large groups of Central American migrants headed toward the United States.
On Twitter early Thursday, Trump also accused Democrats of leading an "assault" on the United States by the migrants, some of whom he labeled "criminals," and said he would resort to "stopping all payments" to Central American countries if Mexico did not "stop this onslaught" on the United States.
Trump has made immigration cuts and the construction of a wall on the Mexican border cornerstones of his immigration policy.
Trump's threats come days after a caravan of several thousand Honduran migrants passed through Guatemala to Mexico with hopes of entering the United States to escape poverty and violence in the region.
U.S. Secretary of State Mike Pompeo is scheduled to travel Thursday to Panama and then to Mexico City, where he will meet Friday with Mexican President Enrique Pena Nieto.
Mexico did not immediately respond to Trump's latest tweets about immigration in Central America.
JOIN US ON RUMBLE LIVE NOW!