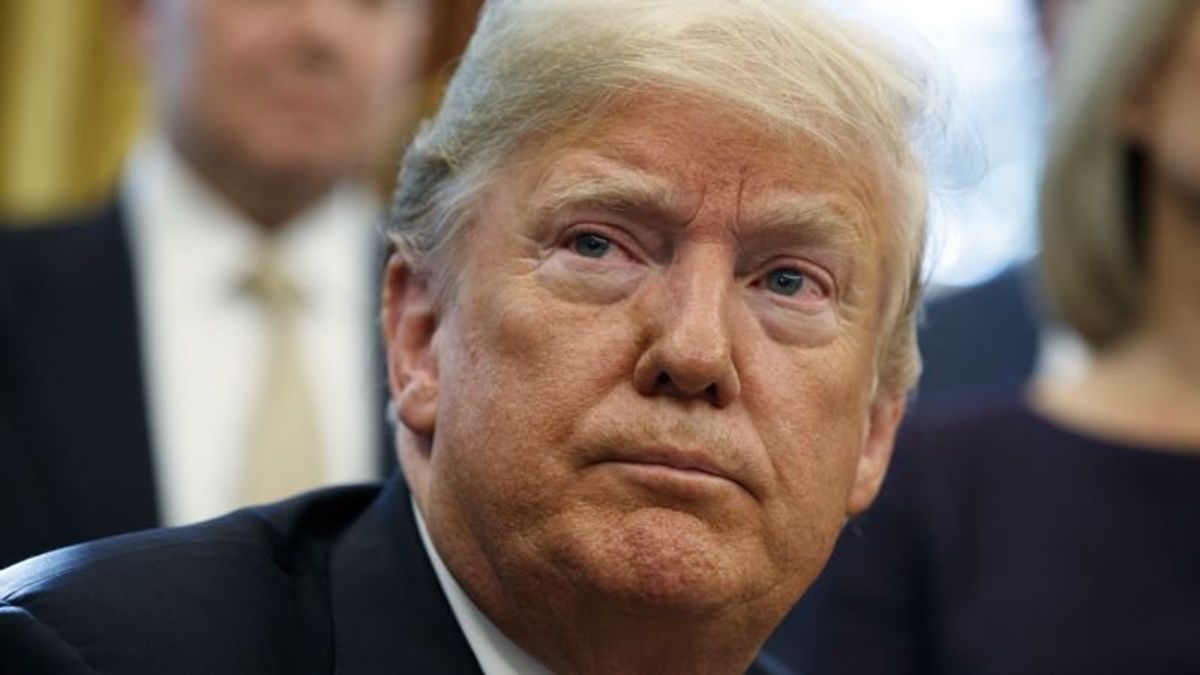 Trump Stands By Saudis Despite Khashoggi Murder
Trump Stands By Saudis Despite Khashoggi Murder
The U.S. is standing by Saudi Arabia despite the murder of Washington Post journalist Jamal Khashoggi at Riyadh's consulate in Istanbul, Turkey last month.
"The crime against Jamal Khashoggi was a terrible one, and one that our country does not condone. Indeed, we have taken strong action against those already known to have participated in the murder," Trump said in a statement Tuesday.
Multiple U.S. news agencies have cited U.S. intelligence officials saying the Central Intelligence Agency has concluded Saudi Crown Prince Mohammed bin Salman ordered the October 2 killing. Saudi officials deny this.
"It could very well be that the Crown Prince had knowledge of this tragic event – maybe he did and maybe he didn't! That being said, we may never know all of the facts surrounding the murder of Mr. Jamal Khashoggi," Trump said. "In any case, our relationship is with the Kingdom of Saudi Arabia. They have been a great ally in our very important fight against Iran. The United States intends to remain a steadfast partner of Saudi Arabia to ensure the interests of our country."
A Saudi prosecutor cleared the crown prince of wrongdoing last week while calling for the death penalty for five men, announcing indictments against 11. The prosecutor said a total of 21 people had been detained in connection with the killing.
Germany's foreign minister said Monday that Berlin will ban 18 Saudi nationals from entering Europe's border-free Schengen zone because of their alleged links to Khashoggi's killing. Heiko Maas said he had consulted with France and Britain before announcing the ban.
"There are more questions than answers in this case, with the crime itself and who is behind it," Mass said on the sidelines of a European Union meeting in Brussels.
Trump has said he has been fully briefed on an audio recording of the killing of the dissident Saudi journalist inside Riyadh's consulate in Istanbul last month, but has no intention of listening to it because of the violence it depicts.
"It's a suffering tape. It's a terrible tape," Trump told the Fox News cable television station in a White House interview that was recorded Friday.
"It's very violent, very vicious and terrible," Trump said.
Asked in the Fox interview if the crown prince lied to him about his involvement, Trump replied, "I don't know. Who can really know?" adding, "He told me that he had nothing to do with it. He told me that, I would say, maybe five times at different points, as recently as a few days ago."
Fox interviewer Chris Wallace asked Trump whether he would go along with moves in Congress to cut off U.S. involvement in the Saudi-led war in Yemen or halt arms sales to Riyadh.
Trump said it depends, "I want to see Yemen end. It takes two to tango and Iran has to end also. I want Saudi to stop, but I want Iran to stop also."
Khashoggi, who wrote opinion columns for The Post and was a critic of the Saudi crown prince, was killed at the Saudi consulate while he was trying to get documents for his planned marriage to a Turkish woman.