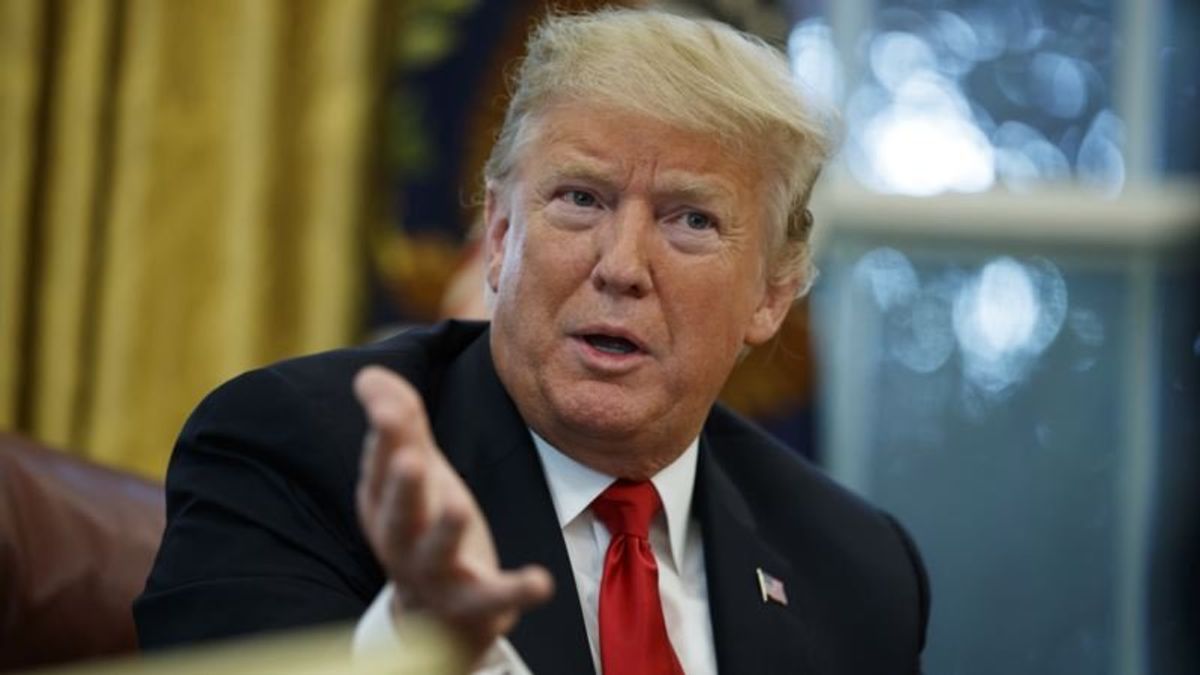 Trump Says He's Not to Blame If Republicans Lose House
Trump Says He's Not to Blame If Republicans Lose House
President Donald Trump said Tuesday that he won't accept the blame if Republicans lose the House in November.
Trump said he believes he is "helping" Republican candidates as he campaigns ahead of crucial midterm elections next month. With Republicans facing headwinds, Trump said he thinks the GOP is "going to do well," arguing that "it feels to me very much like" 2016.
In a wide-ranging interview with The Associated Press, Trump also accused his longtime personal attorney Michael Cohen of "lying" under oath, defended his use of the derisive nickname "Horseface" for porn actress Stormy Daniels and argued that the widespread condemnation of the Saudis in the disappearance of a Washington Post columnist was a rush to judgment.
Of his efforts on the campaign trail, Trump said: "I don't believe anybody has ever had this kind of impact." He resisted comparisons to President Barack Obama, who took responsibility for the Democrats' defeat in 2010 by acknowledging that his party got "shellacked."
Democrats are hopeful about their chances to recapture the House, while Republicans are increasingly confident they can hold the Senate. If Democrats take the House and pursue impeachment or investigations — including seeking his long-hidden tax returns — Trump claimed he will "handle it very well."
Trump also declared that Cohen's testimony was "totally false" in his August plea deal to campaign finance violations alleging he coordinated with Trump on a hush-money scheme to buy the silence of Daniels and a Playboy model who alleged affairs. But in entering the deal with Cohen, prosecutors signaled that they accepted his recitation of facts and account of what occurred.
He derided Cohen, who worked for Trump for a decade, as "a PR person who did small legal work," and said it was "very sad" that Cohen had struck a deal to "achieve a lighter sentence."
And Trump did not back down from derisively nicknaming Daniels "Horseface" in a tweet hours earlier.
Asked by the AP if it was appropriate to insult a woman's appearance, Trump responded, "You can take it any way you want."
JOIN US ON RUMBLE LIVE NOW!