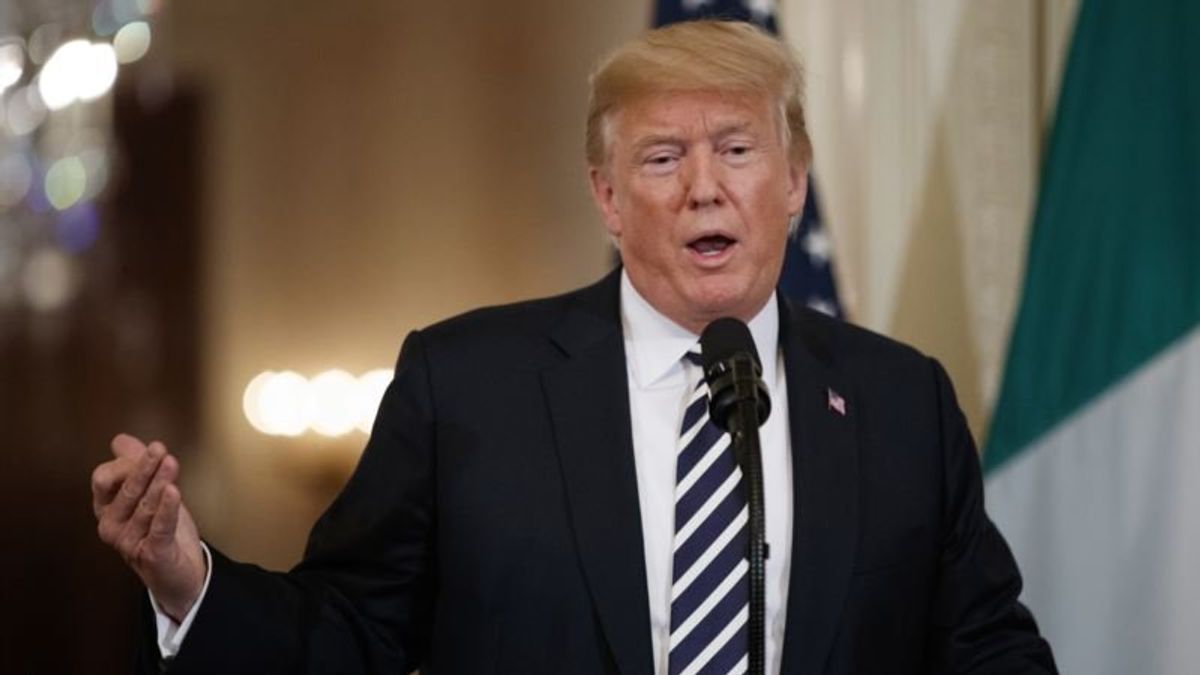 Trump Presses Demand for Wall Along US-Mexico Border
Trump Presses Demand for Wall Along US-Mexico Border
U.S. President Donald Trump pressed Congress again Monday to approve the controversial construction of a wall along the U.S.-Mexico border to thwart illegal immigration.
"Border security is national security," the U.S. leader told a White House news conference after meeting with Italian Prime Minister Giuseppe Conte, another Western leader who has adopted a hard-line immigration posture. "Strong nations must have strong borders."
Trump called the U.S. "the laughingstock of the world, with the worst immigration laws anywhere in the world."
Trump, expanding on the immigration comments he posted on Twitter the day before, said he would have "no problem doing a shutdown" of U.S. government operations at the end of September when current funding expires if he does not win approval for the wall, a key pledge of his during the 2016 presidential campaign.
But when asked whether he wants approval of full $25 billion funding for the wall, as well as other tougher immigration changes he has demanded in order to avert a shutdown, he replied, "I always leave room for negotiation."
In addition to the wall, Trump has called for the end to a visa lottery allowing migrants from overseas to move to the U.S. Instead, he wants a "merit" system in which job skills and education of the migrants play an important role in whether they are allowed into the country.
"We have laws that don't work," Trump said. "We have to end these horrible 'catch and release' principles where you catch somebody, you take their name and you release them. You don't even know who they are. The whole thing is ridiculous."
Trump praised Conte for demanding that other European countries share the responsibility for handling the thousands of migrants who have descended on Italian shores as they escaped Africa and headed across the Mediterranean Sea to Europe.
Trump's bid for funding a border wall in late September is uncertain.
In recent weeks, the House of Representatives already defeated two immigration proposals Trump supported. Any new action in late September would seem unlikely, coming about five weeks before nationwide congressional elections, a time when most lawmakers are unwilling to debate and vote on controversial issues like immigration.