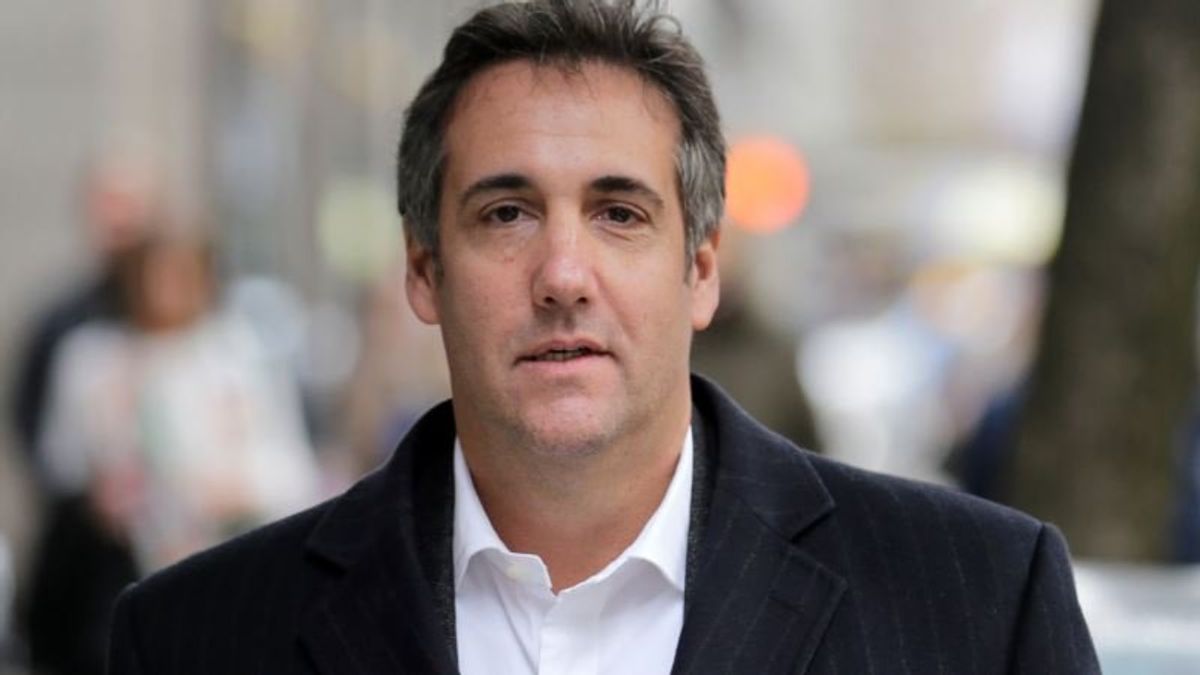 Trump, Lawyer Discuss Potential Payment for Model's Story in Secret Tape
Trump, Lawyer Discuss Potential Payment for Model's Story in Secret Tape
U.S. cable news networks broadcast an audio recording Tuesday in which President Donald Trump and his longtime lawyer Michael Cohen discuss a potential payment for the rights to a model's story about her alleged affair with Trump.
Cohen secretly recorded the conversation in September 2016 when Trump was running for president. Cohen's own attorney, Lanny Davis, made the recording available to CNN.
Trump has repeatedly denied he had an affair with Playboy model Karen McDougal, who sold her story to a tabloid publisher American Media for $150,000. No story about the alleged relationship was published.
In the brief recording, Cohen discusses the need to "open up a company for the transfer of all of that information regarding our friend, David," a possible reference to Trump's friend and American Media President David Pecker.
Trump at one point asks how much has to be paid, "One-fifty?"
He also mentions a possible cash payment, but it is difficult to hear whether he suggests paying with cash or not.
In April, the FBI raided Cohen's office and home and seized a dozen recordings that were sent to federal prosecutors last week.
Trump has expressed his displeasure with the investigation of Cohen.
He tweeted last week: "Inconceivable that the government would break into a lawyer's office (early in the morning) – almost unheard of. Even more inconceivable that a lawyer would tape a client – totally unheard of & perhaps illegal. The good news is that your favorite President did nothing wrong!"
Various states have different rules for when it is legal to record a conversation that basically require either one person or both people involved to give their consent. In the state of New York, where the conversation took place, only one party is required to consent to a recording, so Cohen was legally allowed to tape his exchange with Trump.
Cohen made a $130,000 hush money payment to adult film actress Stormy Daniels less than two weeks before the November 2016 election to buy her silence about an alleged one-night affair she claims to have had with Trump in 2006, shortly after Trump's wife Melania gave birth to their son Barron. Some U.S. legal analysts have said the payment could be construed as a campaign finance law violation by Cohen.
In recent months, Cohen has said he made the payment on his own initiative. Trump denied he had an affair with Daniels and said the payment to her was made to stop her from making false accusations.