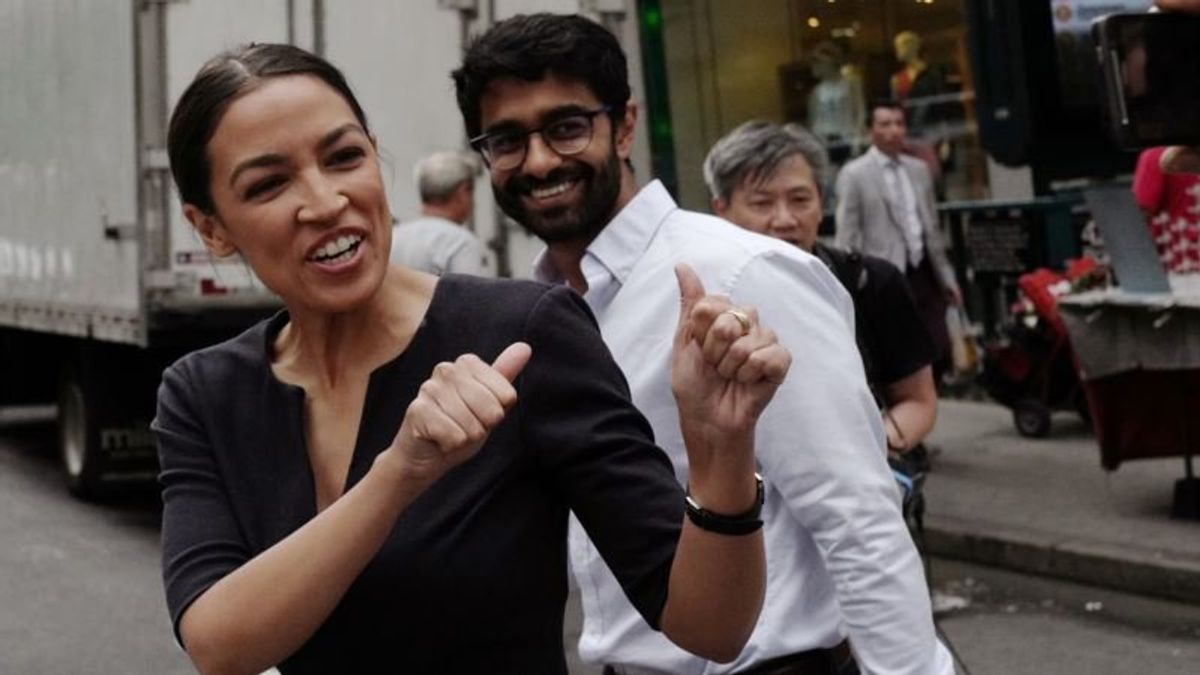 Democrats' Newest Star Meets with Lawmakers at US Capitol
Democrats' Newest Star Meets with Lawmakers at US Capitol
WASHINGTON —
The Democratic party's newest star, New York City congressional candidate Alexandria Ocasio-Cortez, visited the Capitol Tuesday to meet with lawmakers who may soon be colleagues.
The 28-year-old former bartender, who defeated one of the most powerful House Democrats last month, had lunch with California Democratic Rep. Ro Khanna and met with several members of the Congressional Progressive Caucus.
Khanna was the only member of Congress to endorse Ocasio-Cortez, a self-described democratic socialist, before her upset victory over Rep. Joe Crowley, a member of the House Democratic leadership.
Khanna called Ocasio-Cortez "a bold champion for progressive values'' and said he looks forward to working with her in Congress.
Another New York Democrat, Senate Minority Leader Chuck Schumer, did not meet with Ocasio-Cortez, but said he was not concerned that her brand of politics could drag down Democrats in less liberal states.
"On economic issues, Democrats are united in a very strong way,'' Schumer told reporters. "We're all for improving health care and lowering the cost, … making it easier for middle-class people and people trying to get there to get a good job. The unity on issues is very strong.''
Hawaii Rep. Tulsi Gabbard, a member of the progressive caucus, said she talked with Ocasio-Cortez for about 15 minutes in her office. "It was nice to meet her,'' Gabbard said.
The caucus co-chairs, Arizona Rep. Raul Grijalva and Wisconsin Rep. Mark Pocan, also met separately with Ocasio-Cortez.
A spokesman for Pocan said they discussed possible committee assignments, what she hoped to work on in Congress and how the progressive caucus could work with her.
Ocasio-Cortez has caused a stir in Democratic politics since her surprise victory. She has emerged as the face of a growing democratic socialist movement that emphasizes government-paid health care for all, a $15 minimum wage, free college tuition and the abolition of the federal department of Immigration and Customs Enforcement, also known as ICE.
Ocasio-Cortez campaigned last week in Kansas, headlining a rally with Vermont Sen. Bernie Sanders that drew a crowd of more than 3,000 in a suburb of Kansas City.