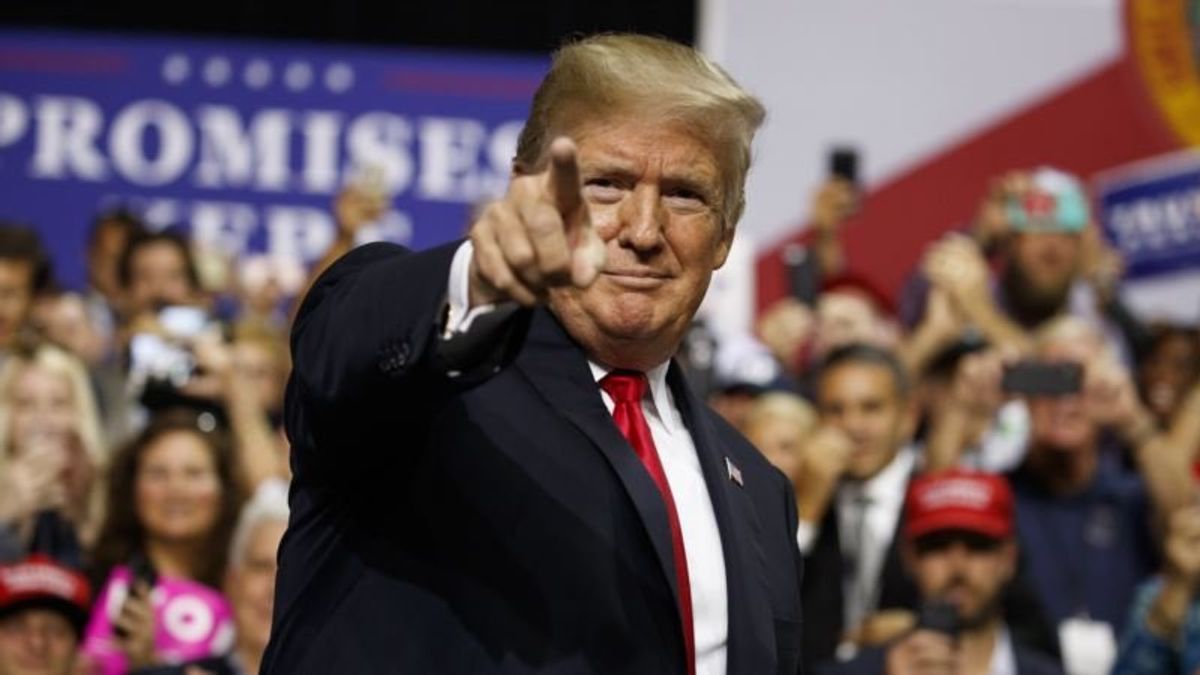 Trump Defends Trade and Tariff Policies at Tampa Rally
Trump Defends Trade and Tariff Policies at Tampa Rally
TAMPA, FLORIDA —
U.S. President Donald Trump defended his trade policies on Tuesday in a speech in Florida and said American farmers hurt by retaliatory tariffs from China were bearing up, in a sign he is feeling some political heat on the issue.
Trump's rally speech in Tampa contained many elements familiar to his political events. Several hecklers were ejected and the crowd at the state fairgrounds was big and loud. Trump attacked public opinion polls, except one that said he was popular among Republicans.
The president, in Florida to campaign for Republican Governor Rick Scott's bid for a U.S. Senate seat and U.S. Representative Ron DeSantis' campaign for governor, said he could tame his raucous presidential style if he wanted.
"I can be more presidential than any president in history except for maybe Abe Lincoln with the big hat," Trump said. "I admit it, Abe Lincoln is tough."
The president spent considerable time talking about his trade policies, including tit-for-tat tariffs with China that he said would eventually pay dividends for the United States.
The tariffs are causing unease among Republican lawmakers facing tough re-election battles in November, and Trump's focus on them suggested he was concerned about their potential political impact.
China and other top U.S. trade partners zeroed in on American farmers with retaliatory tariffs after the administration imposed duties on Chinese goods, as well as steel and aluminum from the European Union, Canada and Mexico.
"China and others have targeted our farmers. Not good. Not nice. And you know what our farmers are saying? 'It's OK. We can take it,'" Trump said.
The Trump administration announced a $12 billion farm aid package last week, prompting some farmers and farm-state lawmakers, including Trump's fellow Republicans, to criticize the move, saying they would rather trade with no tariffs than receive government help.
"I want to thank our farmers," Trump said. "Our farmers are true patriots."
Trump also defended the denuclearization deal he signed with North Korean leader Kim Jong Un in June in Singapore after reports surfaced that North Korea was proceeding with its missile program.
The Singapore summit was long on positive imagery but short on specific benchmarks for North Korea giving up its nuclear weapons.
Trump said the fact that North Korea was starting to return the remains of American dead from the 1950s Korean War and that there had been no nuclear or missile tests were offshoots of the summit.
"I think it's going to work out very well," he said. "No tests, no rockets flying. But we'll see what happens."