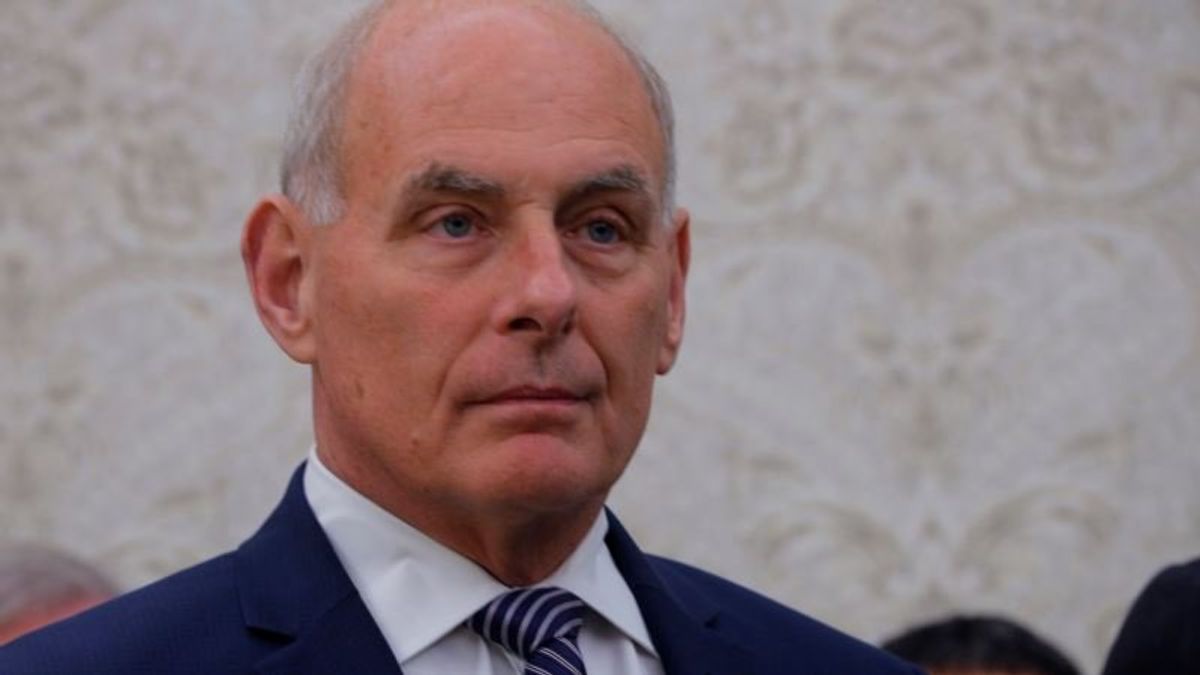 Trump Celebrates Kelly's First Full Year as Chief of Staff
Trump Celebrates Kelly's First Full Year as Chief of Staff
WASHINGTON —
President Donald Trump is celebrating his chief of staff's survival for a full year on the job.
Trump congratulated John Kelly in a tweet that includes a photo of the two men smiling wide.
He writes: "Congratulations to General John Kelly. Today we celebrate his first full year as (at)WhiteHouse Chief of Staff!"
Trump also marked the occasion during an Oval Office swearing-in ceremony for the new secretary of Veterans Affairs.
Kelly's fate has been a subject of months of speculation as his standing in the West Wing diminished.
Trump has at times sounded out allies about potential replacements, and Kelly has told people he'd be happy if he made it to the one-year mark.
It was July 28 of last year when Trump announced Kelly would replace Reince Priebus.