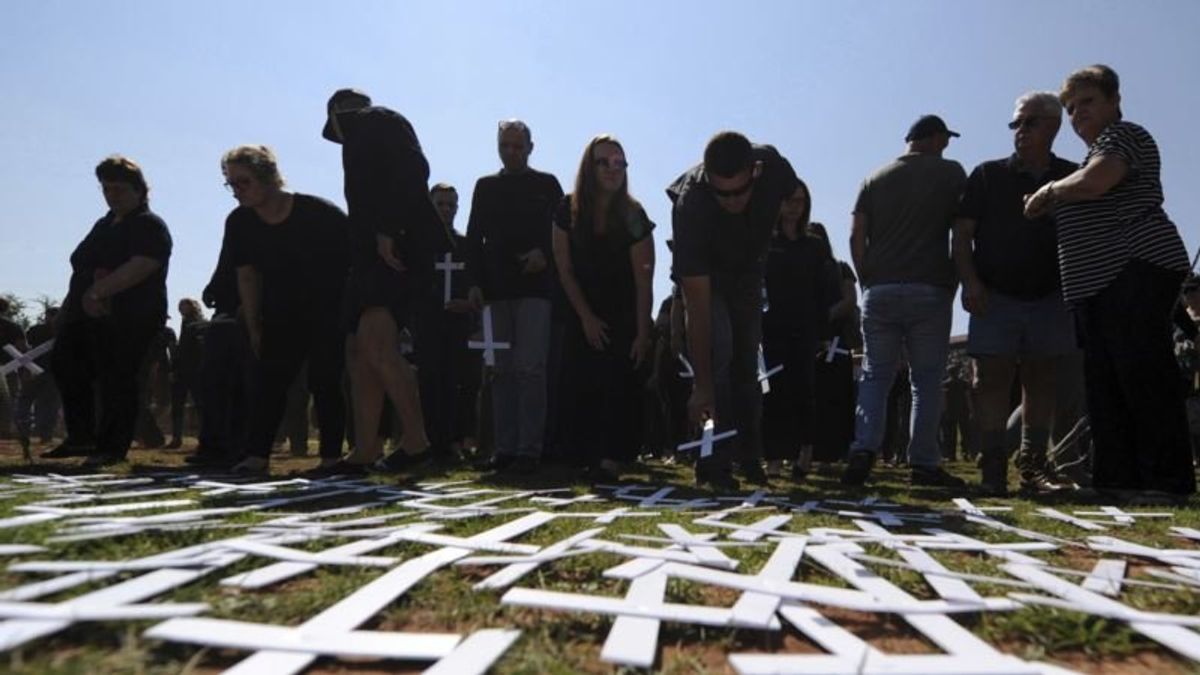 South Africa Calls Out Trump Over Tweet on White Farmer Killings
South Africa Calls Out Trump Over Tweet on White Farmer Killings
JOHANNESBURG —
South Africa has accused U.S. President Donald Trump of stoking racial tensions after he said white farmers in the African country were being killed and forced off their land.
The South African government responded Thursday to a tweet in which Trump said his administration would look into farm seizures and what he termed the "large scale killing of farmers." Trump also said the South African government "is now seizing land from white farmers" and that he had asked Secretary of State Mike Pompeo to "closely study" the subject.
A government spokeswoman said Trump was "misinformed," while the minister of international relations, Lindiwe Sisulu, described Trump's words as "regrettable" and "based on false information."
Sisulu said she would reach out to Pompeo "through diplomatic channels," in what many analysts interpreted as criticism of Trump's use of social media to discuss diplomatic policy. The government said Trump's tweet reflected a "narrow perception" that seeks to divide the nation and brings back memories of the colonial past.
Land reform is a touchy issue in a nation still smarting from the deep wounds inflicted by the now-defunct apartheid system, which disenfranchised and impoverished most black South Africans. While figures vary, it is estimated that white South Africans, who are a demographic minority, own the majority of private land.
Claims that white farmers have been targeted or killed at alarming numbers have been roundly debunked, with the nation's largest farmers' association, AgriSA, reporting that killings of farmers are at a two-decade low.
Earlier this month, South African government officials announced they plan to take initial steps that could someday enable the expropriation of land in an effort to redress past wrongs; but, officials denied that the government is "seizing" land at this time.
​'I'd give him an F'
As South Africa woke up to Trump's words, conflict erupted — on Twitter, and among academics who have spent years carefully studying this sensitive issue.
If an undergraduate wrote those same words in a paper, "I'd give him an F," said John Stremlau, a professor of international relations at the University of the Witwatersrand.
Stremlau said Trump's statements were both untrue and inflammatory.
"We all know that land is overwhelmingly in the hands of whites and traditional chiefs and government ownership, but that it has to be sorted out as part of addressing the historic inequalities in this non-racial democracy of South Africa," he said. "And that's what [President} Cyril Ramaphosa is trying to do, and he deserves our careful thought and support and questioning, if we feel motivated, but not a Twitter storm."
Opposition leader Mmusi Maimane said the issue of land dispossession can be addressed by the country's constitution, adding, "Fear mongering by international leaders adds no value to this important debate."
Cape Town-based political analyst Daniel Silke said Trump's comments show how local politics have become global.
And columnist Darrel Bristow-Bovey had what appeared to be a cynical response to the issue, implying it was a good day to ignore the news.
​AfriForum, a group that has advanced the narrative of a rise in killings of white farmers, however, said it welcomed Trump's announcement of a U.S. investigation into what the group called "expropriation" in South Africa.
South Africa's government said in a statement that Trump's words would not adversely affect U.S.-South African relations.
Stremlau, however, said the relationship has already been tested by Trump's earlier tweets that Stremlau says imperiled the African Growth and Opportunities Act. The measure allows African nations to export some items duty-free to the U.S. and affects some 250,000 South African workers, many in the automotive sector.
"If you're going to go down that road, and Trump could use this excuse to put some sort of executive action on automobiles and raise the tariff, or try to negate AGOA by executive action, that would have a huge negative impact," he said.
Stremlau, like other Trump critics, postulated that the president's words were meant to be a distraction from domestic troubles. Former U.S. ambassador to South Africa Patrick Gaspard echoed those sentiments.
The administration has yet to appoint a new ambassador to South Africa to replace Gaspard, who left the job in 2017.